Last Updated on December 14, 2020 by Chef Mireille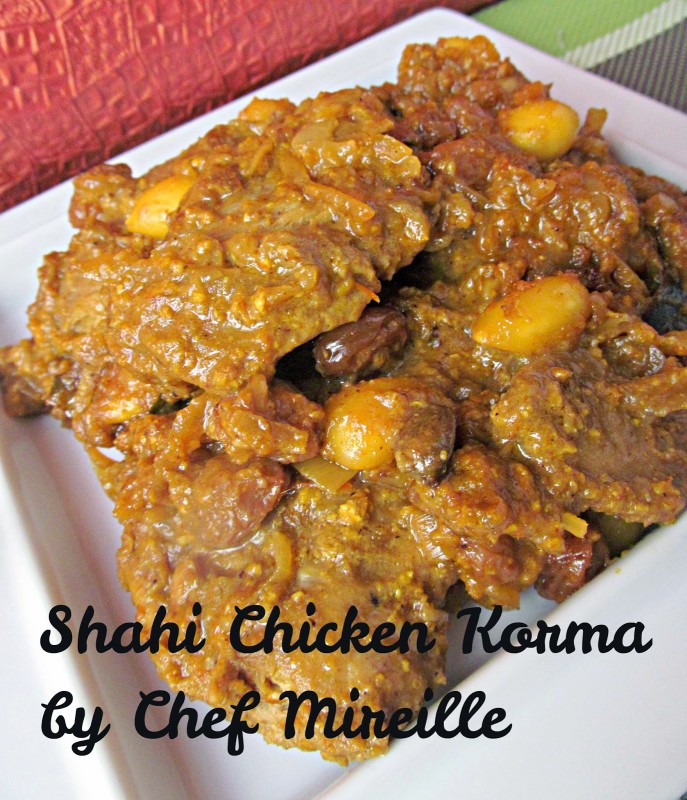 It's potluck week at the I Heart Cooking Club and I am returning back to one of the previous chefs to which my collection of her recipes is ever growing here – Maddhur Jeffrey. I've adapted the recipe from her cookbook, From Curries to Kebabs.
This recipe was developed during the Moghul empire, hence the name royal and is one of the most popular Indian dishes worldwide. It is rich and creamy – definitely fit for a king!
Shahi Murgh Korma
Serves 4
Ingredients:
1/2 teaspoon saffron
3 tablespoons heavy cream
6 tablespoons oil
4 cardamom pods
1 cinnamon stick
2 bay leaves
1 1/2 pounds boneless & skinless chicken thighs
1 onion, thinly sliced
1 tablespoon ginger paste
2 teaspoons garlic paste
2 tablespoons almonds, peeled
2 tablespoons golden raisins
1 tablespoon ground coriander
1 teaspoon ground cumin
3/4 cup plain yogurt
1 1/2 teaspoon salt
1 teaspoon cayenne pepper
1/2 teaspoon garam masala
Heat oil. Add cardamom, cinnamon stick and bay leaves. Fry for 1 minute. Add chicken pieces and brown on both sides. Remove to a paper towel lined plate.

Pour out excess oil, leaving only 1 tablespoon of oil in the pan.
Add onion and stir fry until the onion starts to change color. Add garlic paste and ginger paste. Fry for 1 minute. Add almonds, raisins, coriander and cumin. Cook for 1 more minute.
Add chicken pieces back into the pan. Add yogurt, salt and cayenne pepper. Stir to combine. Bring to a boil. Reduce to a simmer and cook for 10 minutes, until most of the liquid is gone.
Add saffron cream, garam masala and 1/2 cup water. Cook on high heat for 5 minutes.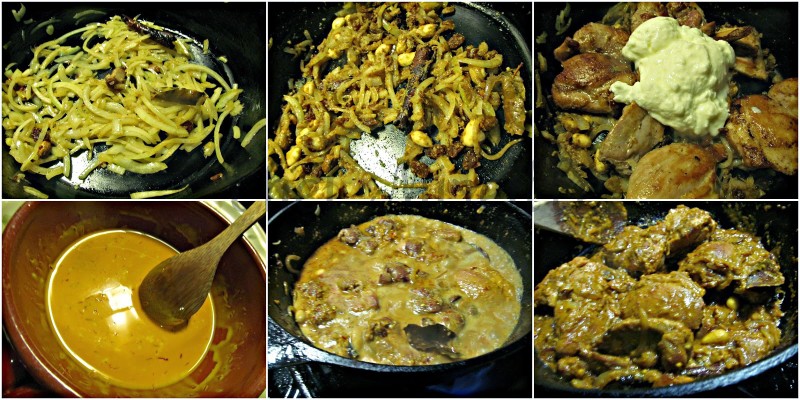 Creamy, luscious and decadent…this is definitely a show stopper to bring out for a special occassion!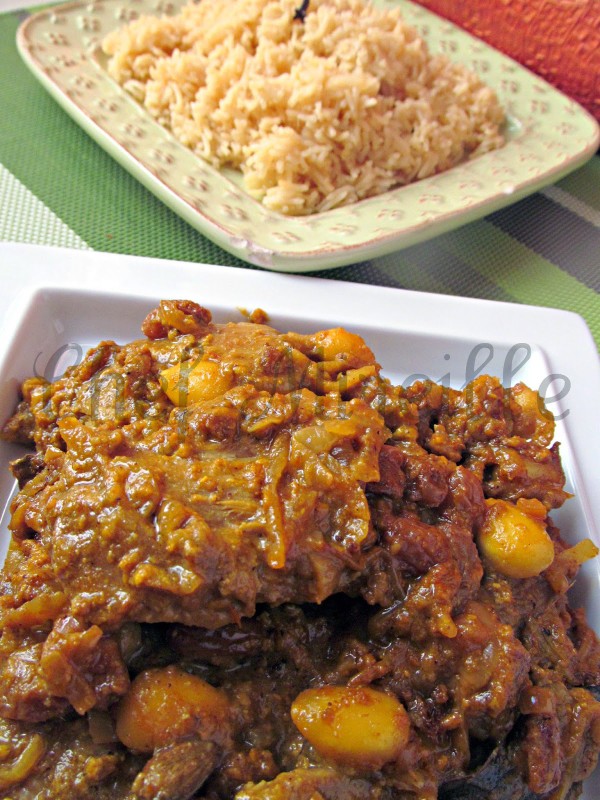 I had this a few months ago with another Jaffrey dish, Parsi Caramel Rice. The two complemented each other well.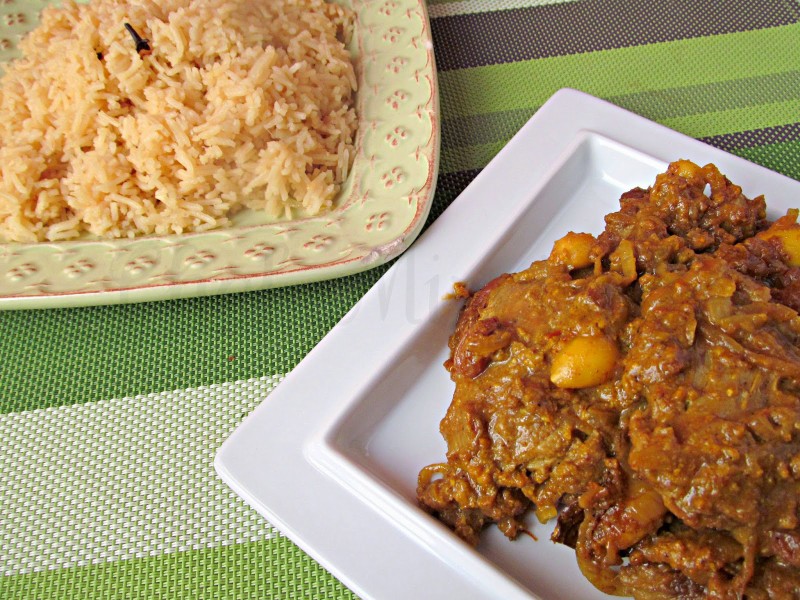 …off to the party at Fabulous Feast Friday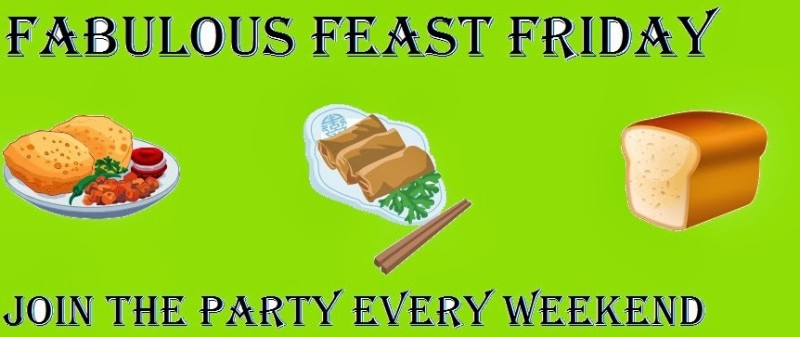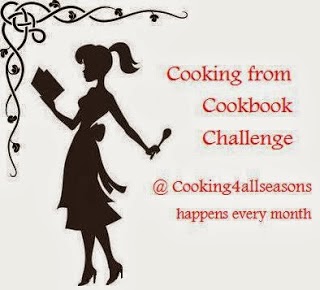 LIKE THIS RECIPE? LEAVE A COMMENT..I LIVE FOR THEM!
Chef Mireille