Last Updated on December 16, 2020 by Chef Mireille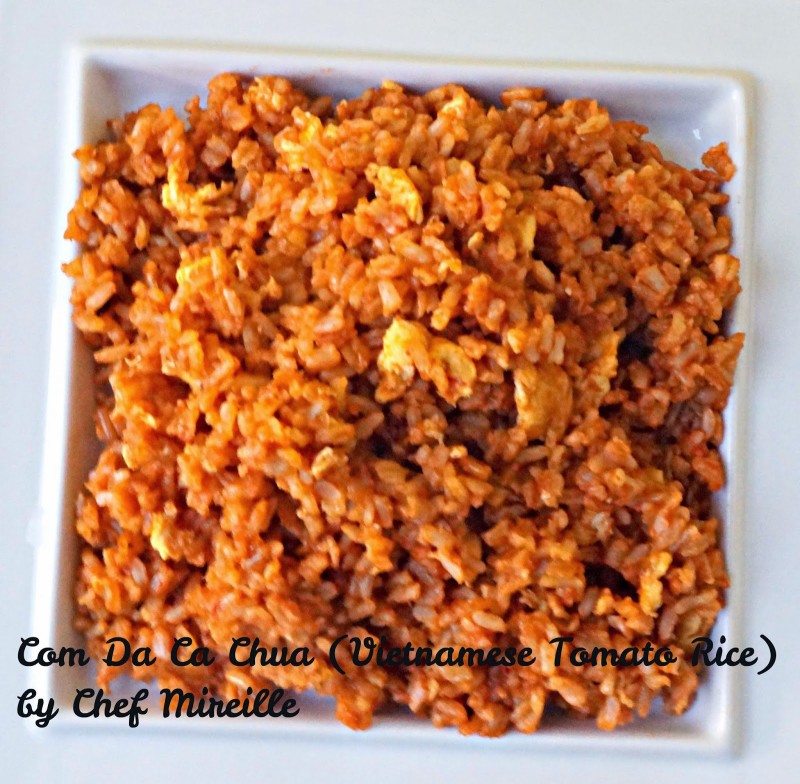 Yesterday, we were in Africa and today we've gone to Vietnam's version with a really intense tomato flavor. Tomato paste is what gives the intensity of flavor in this version. Do not substitute tomato puree or tomato sauce. It is not as intensely flavored as the paste and the result will be much more delicately flavored and not this traditional version.
Com Da Ca Chua
Serves 4
Ingredients:
2 tablespoons oil
3 cups cooked rice
2 cloves garlic, finely chopped
6 tablespoons tomato paste
1 tablespoon fish sauce
2 eggs
1/2 teaspoon sugar
salt, to taste (optional)
In a wok, heat 1 tablespoon of the oil. Add garlic and fry for 10 seconds. Add eggs and start to scramble them. As soon as they start to firm up, add rice.
Add the remaining tablespoon of oil & 3 tablespoons of the tomato paste. Cook until the rice is well coated with the tomato.
Add fish sauce, the rest of the tomato paste and the sugar.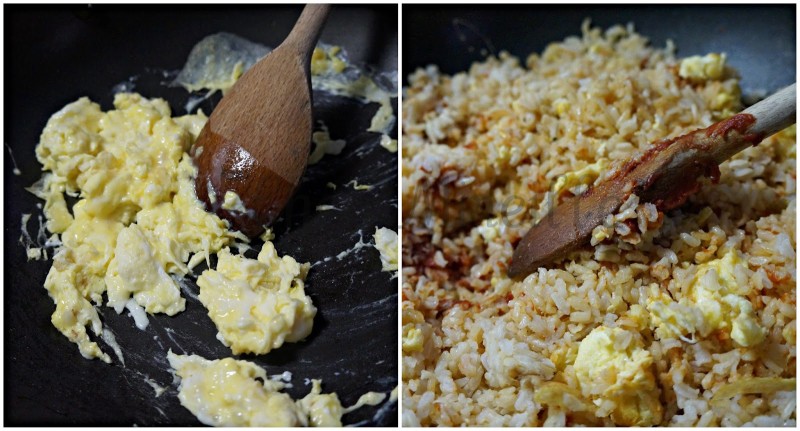 Cook until the rice is well coated with the tomato paste and heated through.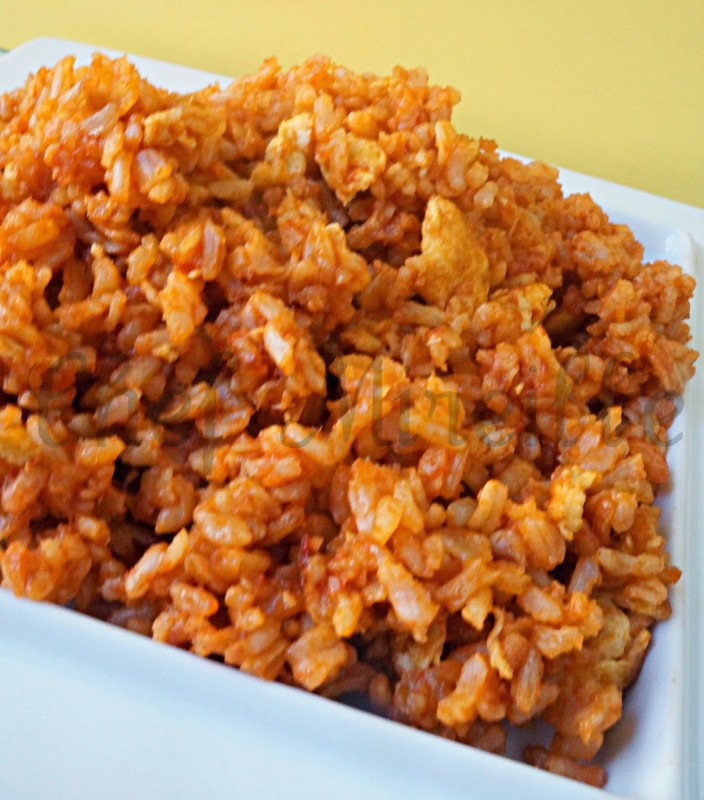 Notes: Use salt sparingly because there is salt content in the fish sauce. If your cooked rice already has salt, you most likely won't need to add any additional salt, at all.
Check out the Blogging Marathon page for the other Blogging Marathoners doing BM#38
LIKE THIS RECIPE? LEAVE A COMMENT..I LIVE FOR THEM!
Chef Mireille