Last Updated on May 31, 2015 by Chef Mireille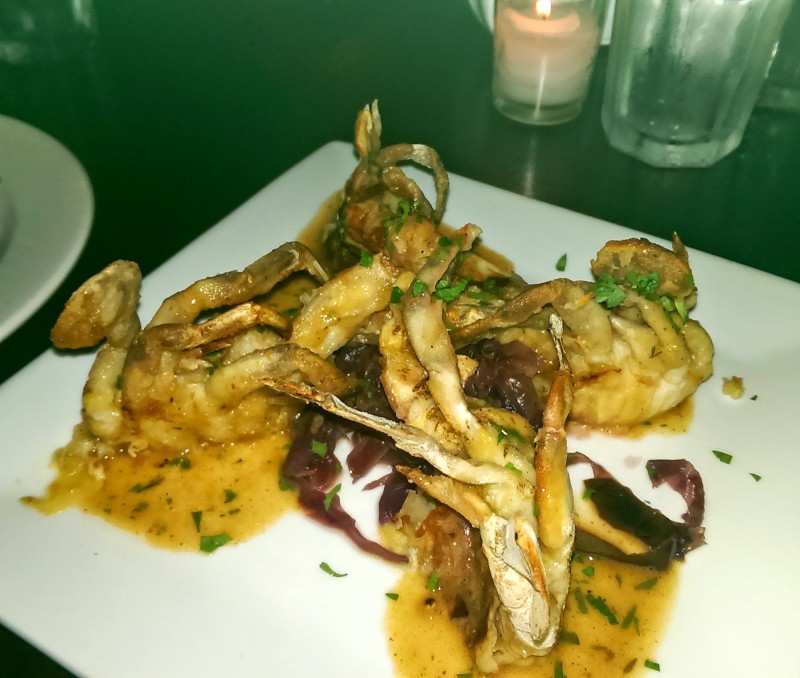 Soft Shell Crab
A couple of years ago I was doing a lot of Restaurant Reviews, but now it's mostly recipes that get posted. Partially the reason is that I discovered a lot of restaurants I love and I have gotten into the habit, good or bad, of frequenting the same places.
A few months ago I planned to try a Panamanian restaurant, but when I got to the restaurant, it was closed and they were cleaning up. The place was a mess and it looked like something had happened. Maybe a leak or something. Anyway, had to find another place to eat as the occasion for this dining out was to celebrate my friend's birthday and I promised to treat her. After walking a few blocks, we discovered El Cid.

El Cid is a Spanish style tapas bar. They have a full bar and that is an attraction for neighborhood locals, but we had come for dinner. Although they did have full dinner portion meals, we decided to go for the tapas menu, so we can share and taste a variety of dishes.
We arrived during happy hour, so we started the evening by enjoying half priced Sangria.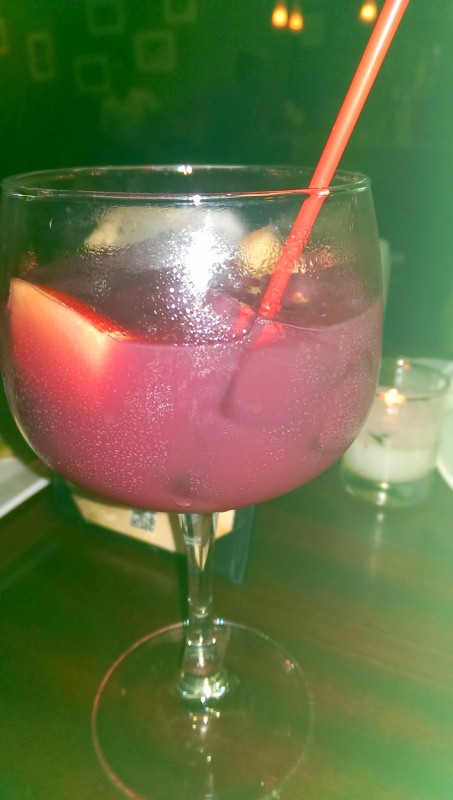 We first ordered Scallops in Asparagus Sauce, Lamb Chops, Roast Pork and the special of the night – Soft Shell Crab. Everything was seasoned well and very flavorful. I should have written this the very next day, however work got in the way and then it slipped my mind. Anyway, it's been a few months so I really can't remember the unique flavor and seasonings of each dish, but I remember there wasn't one dish we didn't love.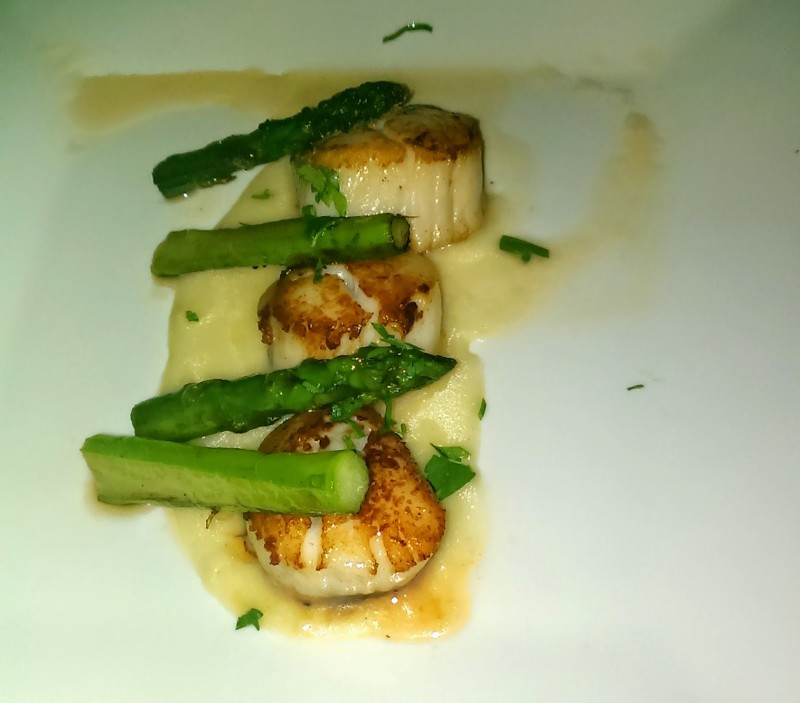 Scallops in Asparagus Sauce
I do remember us fighting over the sides. The red cabbage photographed below was just as good as the main dish.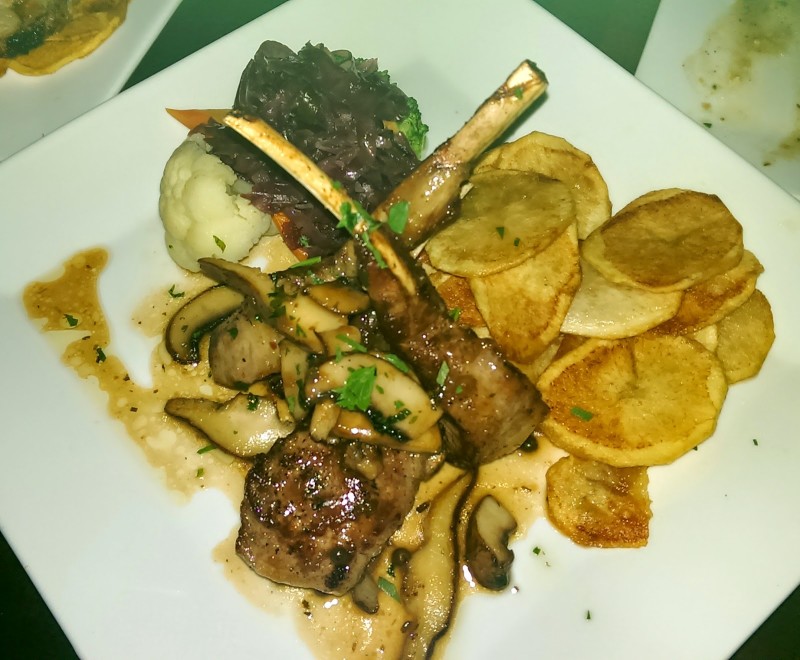 Lamb Chops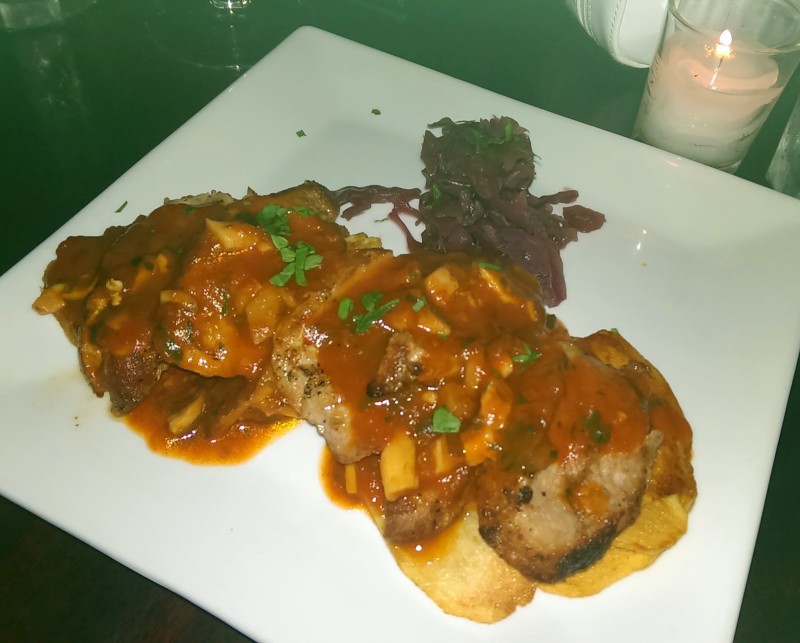 Roast Pork
There were 3 of us and after sharing these plates, we were still hungry. We decided to get a few more tapas from the cold selections.
We opted for the raisin bread & Manchego as well as a dessert of poached pear in raspberry sauce.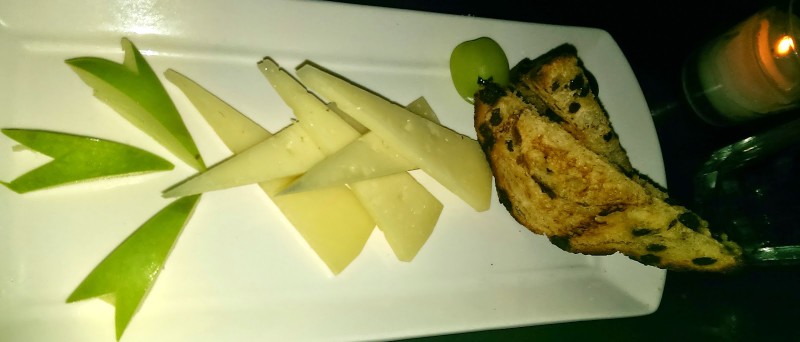 Raisin Bread & Manchego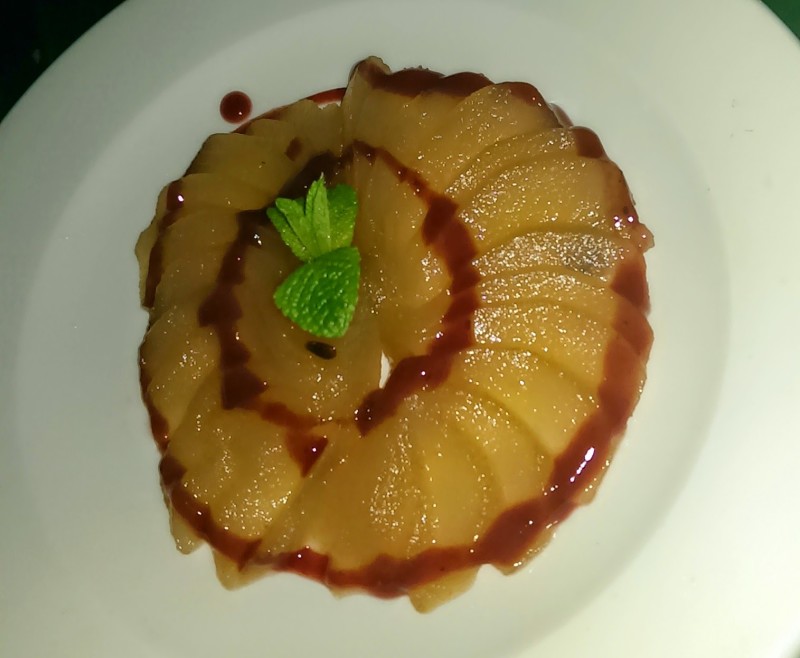 Poached Pear in Raspberry Sauce
While we thoroughly enjoyed our experience there with delicious food and a friendly staff, it is definitely a place to wait for a special occasion to visit. While the happy hour prices keeps customers coming for the bar all night long, the food prices are moderately high. However, it's a good place to celebrate a birthday!
LIKE THIS RECIPE? LEAVE A COMMENT..I LIVE FOR THEM!
Chef Mireille