Last Updated on May 20, 2015 by Chef Mireille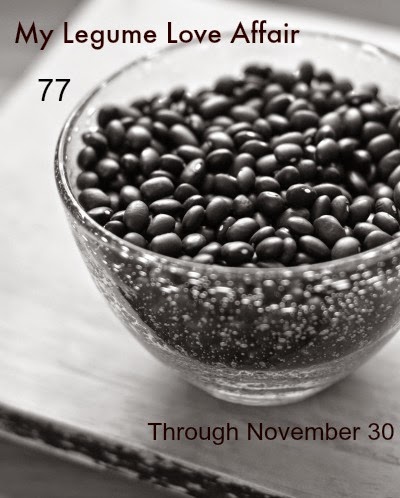 Although I am not a Vegetarian, I do eat a vegetable and legume rich diet. For me, I try to eat a balanced diet and it is not necessary to eat meat on a daily basis. Beans and legumes are the best substitute for meat as they are high in both protein and fiber.
I am excited to be hosting Lisa's MLLA. Not only is this a wonderful event, but there are giveaways. I have personally won the giveaway of beans twice. I also won the additional prize, which was some beautiful baking molds the month I won which I have yet to use, but plan to soon.
I am inviting you to send me all recipes that include at least one legume as the star ingredient.
For your dish to be included in the roundup, it must contain more than just a few tablespoons of legumes. The slight exception to this are legumes such as fenugreek or tamarind that typically are used in smaller quantities. Fresh or dried beans, lentils, pulses, and the sometimes edible pods that contain these seeds, and derivative products such as tofu or besan, along with tamarind, fenugreek, carob, and peanuts are all acceptable. The possibilities are endless. Just ensure that your shining ingredient is in fact a member of the legume family. All types of cuisines and courses are welcome, so long as the mighty legume is the key ingredient.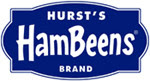 Hurst Beans has agreed to continue as a sponsor meaning US residents have a chance to win a 6-pack assortment of products by the N.K. Hurst Company.


Susan is generously sponsoring a prize each month that she will ship worldwide, at her own expense. This month she is offering The French Market Cookbook: Vegetarian Recipes from My Parisian Kitchen. If the random winner is a resident of the US, they will win both the Hurst Bean Prize and Susan's offering – otherwise a second draw will take place for the Hurst prize from the pool of US residents.
Rules:
1 – Post any recipe on your blog with a legume as the star. Only one submission per blogger allowed.
2 – Link back to Susan here and Lisa here as well as this event announcement page. You can just copy and paste this:
Linking to Susan and Lisa's MLLA#77 hosted by Mireille
3 – Email me at mireille(at)eastwestrealm(dot)com with your name, title and picture (400 pixels wide) of your dish, along with a link to your posted recipe. Use of the logo is optional.
4 – Your location should be included in your email for prize eligibility purposes and won't be published. The winner or winners will be contacted via email once a random draw has taken place.
LIKE THIS RECIPE? LEAVE A COMMENT..I LIVE FOR THEM!
Chef Mireille