Last Updated on May 31, 2015 by Chef Mireille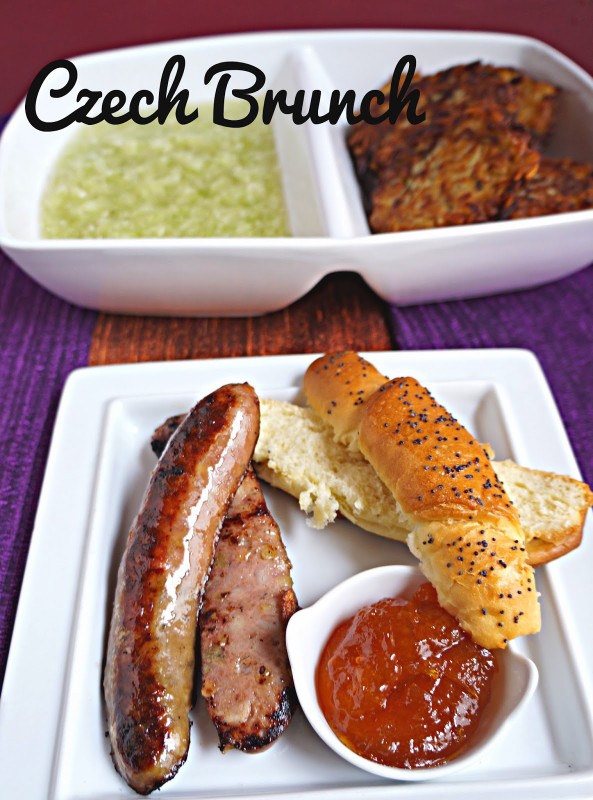 This week's BM theme is Weekend Brunch. Brunch is what happens when everybody is lounging around on the weekend and then before you know it, it's too late for breakfast but too early for lunch so you combine a little of both. Toast and coffee just doesn't hit the mark on late, lazy weekends.
I've decided to give myself an additional sub-theme and give you ideas to serve brunch items from different parts of the world. Today we are visiting the Czech Republic. All those foreign names in the title and you might wonder what crazy food I'm presenting you with today. Well actually once translated, all it is are soft and fluffy crescent rolls, potato pancakes & cucumber salad.

Let's dig into our Czech brunch now…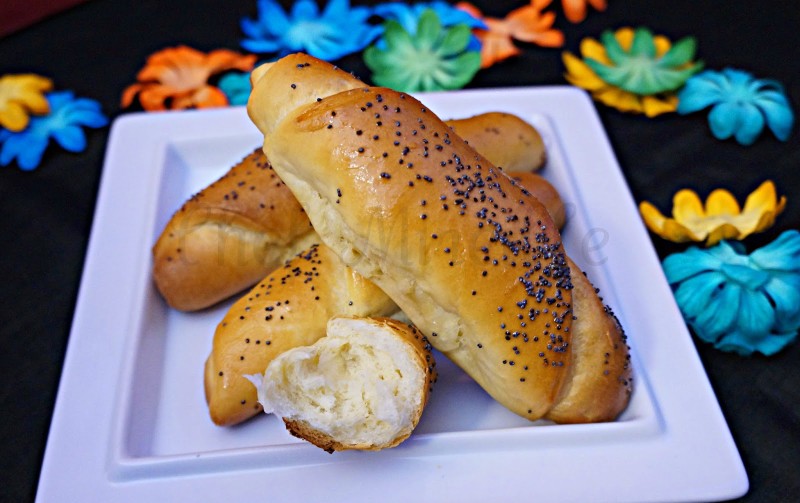 Rohliky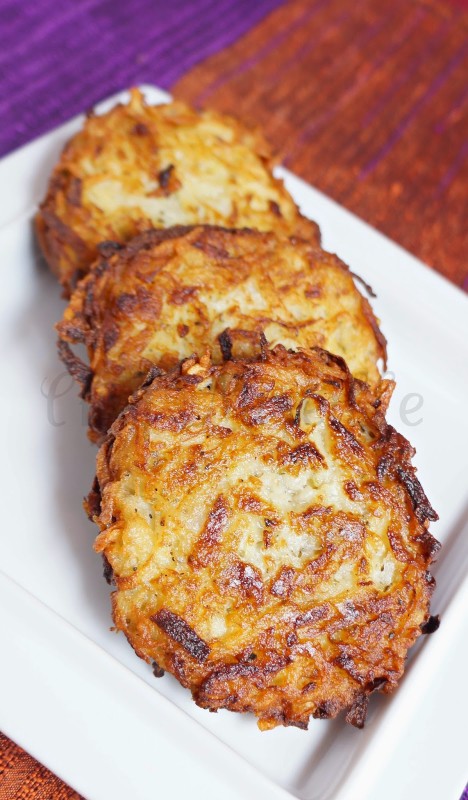 Bramboracky
Okurkovy Salat (cucumber salad)
Grilled Sausage
Apricot Preserves
Okurkovy Salat
(adapted from Little Bit of Czech)
Ingredients:
1 English seedless cucumber
1/2 cup water
6 tablespoon sugar
1/2 teaspoon salt
3 tablespoons white vinegar
1/4 teaspoon black pepper
Peel and grate the cucumber. Add half the salt and let it rest for 5 minutes. Add the rest of the ingredients and stir to combine.
Refrigerate until ready to serve.
This salad perfectly complements the other dishes in this Czech brunch.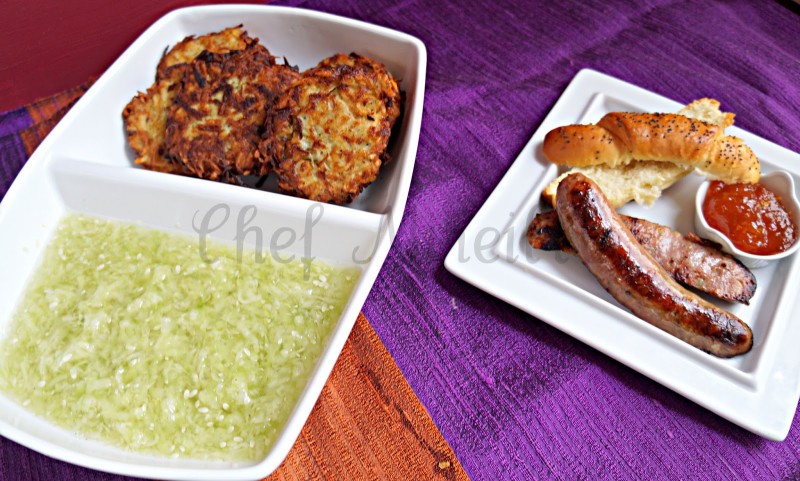 Check out the Blogging Marathon page for the other Blogging Marathoners doing BM#49
…linking to Hearth & Soul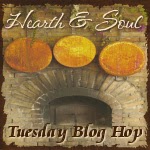 LIKE THIS RECIPE? LEAVE A COMMENT..I LIVE FOR THEM!
Chef Mireille