Last Updated on May 23, 2015 by Chef Mireille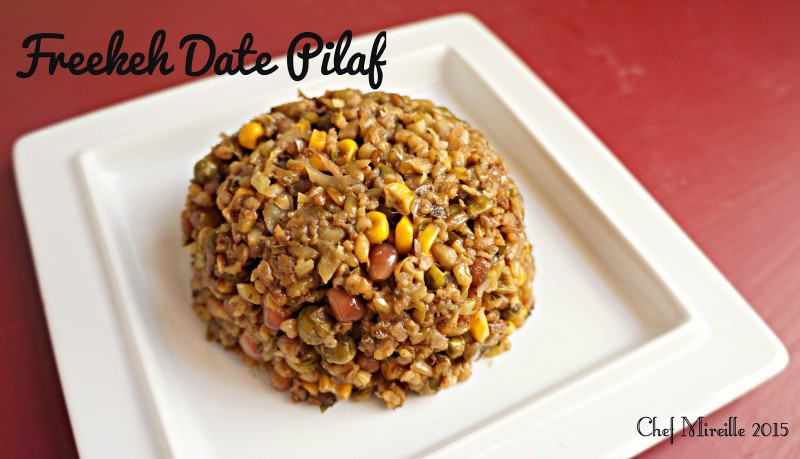 Here is a Middle Eastern inspired pilaf that goes great with grilled, fried or roasted meats. It can also be used as the filling for things like stuffed peppers or Turkish pide.
It makes a flavorful alternative to plain rice or potatoes with your meals and perfect for the Vegetarian or Vegan at your table.
Freekeh Date Pilaf
Serves 4-6
Ingredients:
1 tablespoon olive oil
1 chopped onion
10 chopped dates
1 cup thinly sliced and chopped brussel sprouts
2 tablespoons slivered almonds
1/4 teaspoon fennel seed
12 pistacchios
2 tablespoons golden raisins
1 cup defrosted frozen green peas
1 cup canned corn
1 tablespoon baharat
1 cup freekeh/ green wheat
3/4 cup pomegranate seeds
3/4 teaspoon salt
2 tablespoon chopped cilantro, mint or parsley or any combination of
Heat oil.
Add onion and saute for a few minutes until softened. Add brussel sprouts, fruits and nuts. Saute another 2 minutes.
Add green peas, corn, and baharat. Add 1 1/2 cups water. Bring to a boil. Add freekeh and reduce to a simmer. Cover and cook for 20-25 minutes, until water has been absorbed.
Add salt, pomegranate seeds and herbs. Stir to combine and cook for 1 more minute.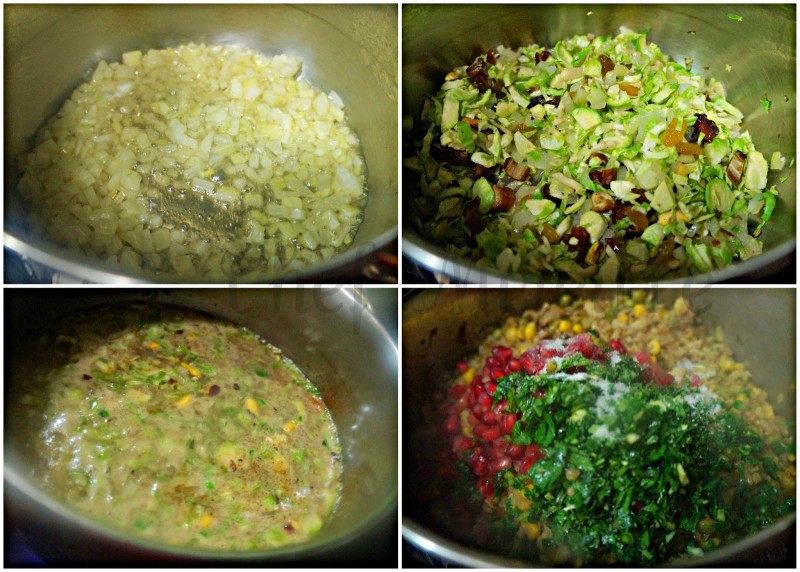 This heart healthy pilaf will make a great addition to your table.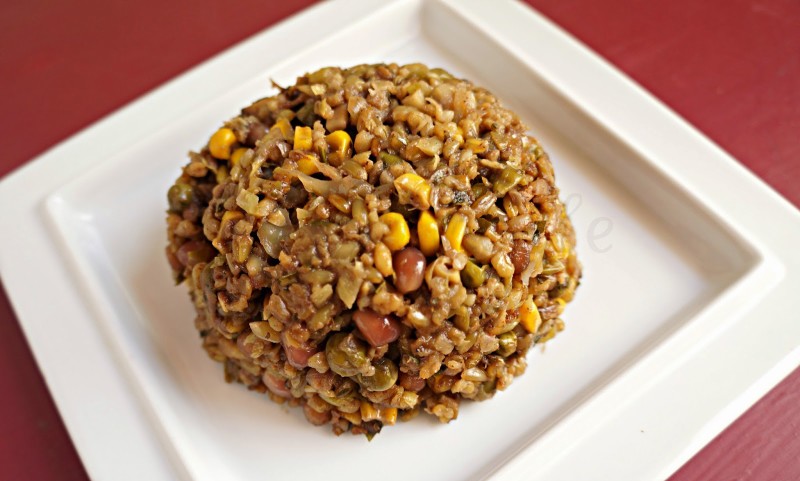 …linking to Hearth & Soul & The Spice Trail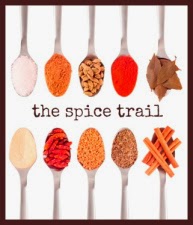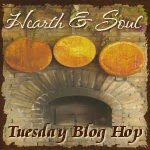 LIKE THIS RECIPE? LEAVE A COMMENT..I LIVE FOR THEM!
Chef Mireille