Last Updated on March 5, 2020 by Chef Mireille
Cranberry Hamentaschen
Traditional Hamentaschen Cookies with a twist when made with Cranberry Lavender Jam.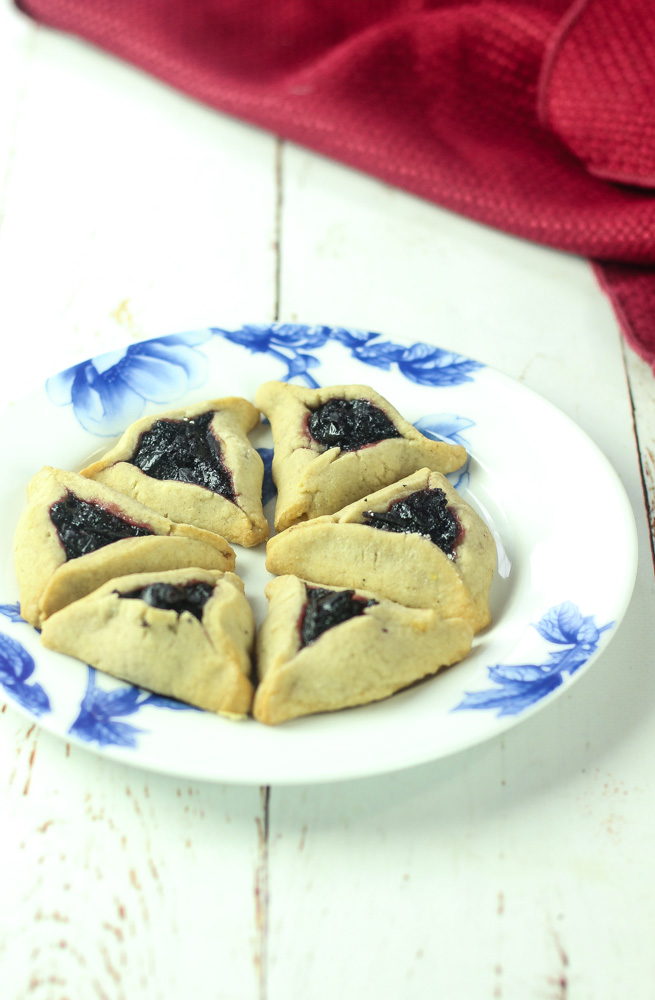 Hamentaschen are traditional cookies eaten on the Jewish holiday of Purim.
Purim
Purim is often referred to as Halloween for Jewish kids, as people often dress in masks and costumes and sweets and candies are distributed. This celebration comes from the Bible's Book of Esther when Haman planned to kill all the Jews in the Persian Empire. His plans were thwarted by Mordecai and his adopted daughter, Esther, To celebrate the victory, the day should be celebrated by feasting and rejoicing. On this day, donations to charity are made and reading the Scroll of Esther is traditional. Reciprocal food and beverage gifts are made that often include Hamentaschen.
Traditional hamentaschen fillings are poppy seed, apricot and prune. When I make hamentaschen, I have a tendency to stray from the traditional.
You can check out the traditional Apricot Hamentaschen recipe I made before but if you want to spice it up a bit, check out Pumpkin Hamentaschen with freshly made Pumpkin Jam and this version with Cranberry Lavender Jam.
In addition to switching up the jam, my Hamentaschen cookies are a little healthier than the traditional versions, made with some whole wheat flour.
Cranberry Hamentaschen Recipes
First make the Cranberry Sauce/Jam which can not only be used for Hamentaschen cookies but to go with your Thanksgiving turkey.
Then fill the cookies with this delicious jam and enjoy Cramberry Hamentaschen for Purim or tea time!
Cranberry Jam recipe needed to put together Cranberry Hamentaschen
Here is the base cookie recipe needed to make all Hamentaschen cookie recipes!
You can make a variety of Hamentaschen cookies with all different flavors that include Pumpkin, Apricot and Cranberry.
Now that's a Hamentaschen platter!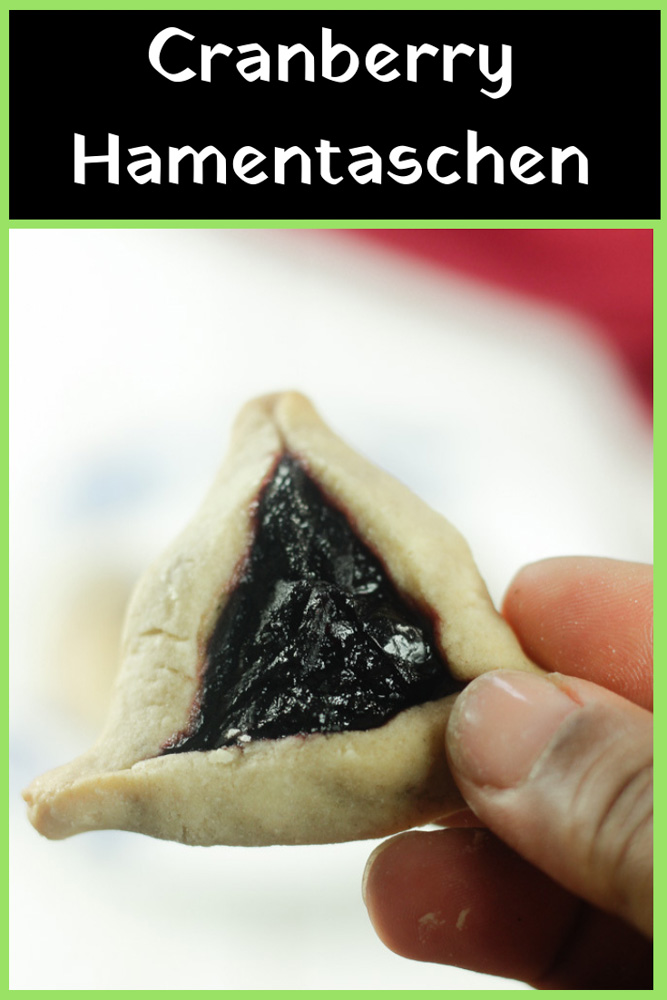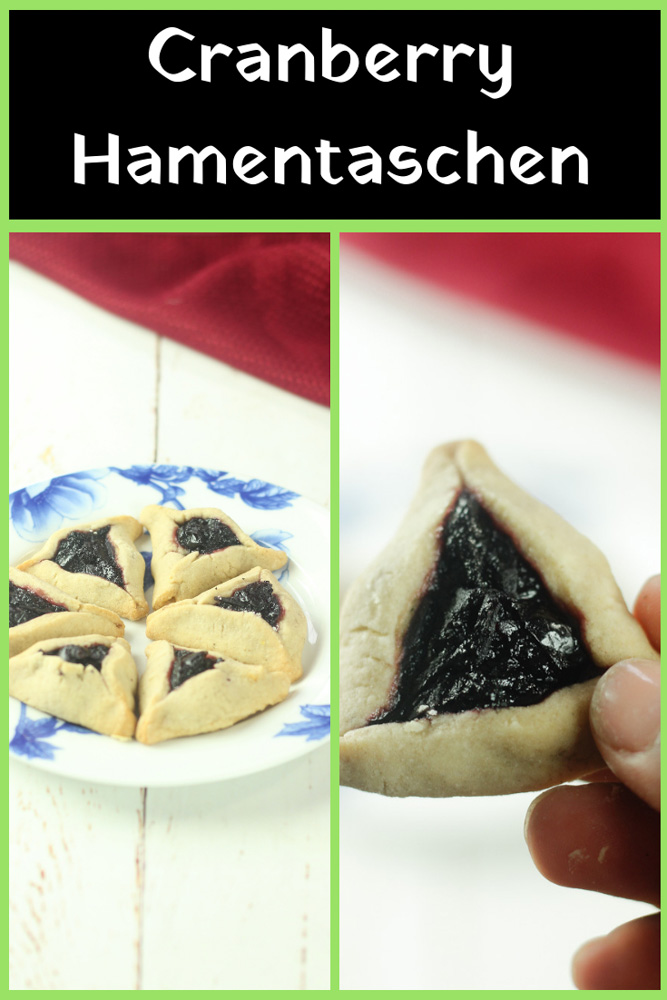 DO YOU YUM? SAVE IT BELOW!
Yum
Don't forget to visit the RECIPE INDEX with over 1000 recipes from around the world including lots of Vegetarian Recipes and Gluten Free Recipes!