Last Updated on January 7, 2016 by Chef Mireille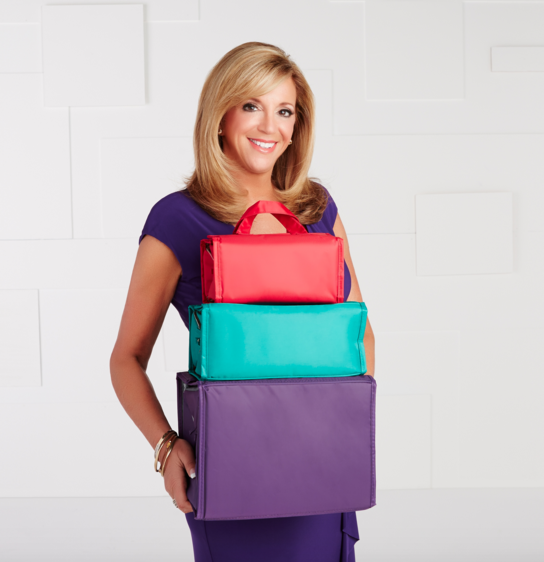 The new year will be upon us in a few days and we all start that list of resolutions and one of the most common resolutions is to get organized. It's definitely on the top of my list. My apartment is bursting at the seams with materials for the cooking classes I teach, ingredients from every cuisine of the world…not to mention clothes, books and everything else that crowds my little NYC apartment. I definitely could use some help. I often have thought of hiring a professional organizer, but the extra funds are never around to do that. I am so excited to learn some great tips from Joy Mangano…hopefully at less $ than the professional organizers charge!
Last month I had the opportunity to meet Marc Samuelsson at Macy's and in January, it;s Joy Mangano. Come join me for this FREE event!
Join me @Macy's and you'll be inspired by inventor and home shopping mogul, Joy Mangano. Meet the inventor and learn how to kick start your 2016 home resolutions with tips and tricks to reorganize your closet, your home and yourself in the New Year! Macy's will be serving up refreshments, and music, plus you'll have the chance to enter to win some great prizes, so stop by and get organized with Joy!
Joy Mangano is an Entrepreneur and Inventor most known for her "Miracle Mop." President of Ingenious Designs, she is a regular on Home Shopping Network (HSN). She is the brains behind many household items such as Huggable Hangers, Forever Fragrant, Clothes It All Luggage System, and more! She has also partnered with Macy's Culinary Council Chef Todd English to create GreenPans, environmentally friendly, PTFE-free non-stick cookware. Jennifer Lawrence is currently portraying her in her movie, Joy coming out on Christmas Day.
Date: Saturday, January 9
Time: 2pm
Place: Macy's, Herald Square, New York City
Home Department, 8th Floor
See here for more information!
About Macy's
Macy's
, the largest retail brand of Macy's, Inc., delivers fashion and affordable luxury to customers at approximately 800 locations in 45 states, the District of Columbia, Puerto Rico and Guam, as well as to customers in the U.S. and more than 100 international destinations through its leading online store at 
macys.com
. Via its stores, e-commerce site, mobile and social platforms, Macy's offers distinctive assortments including the most desired family of exclusive and fashion brands for him, her and home. Macy's is known for such epic events as Macy's 4th of July Fireworks® and the Macy's Thanksgiving Day Parade®, as well as spectacular fashion shows, culinary events, flower shows and celebrity appearances. Macy's flagship stores including Herald Square in New York City, Union Square in San Francisco, State Street in Chicago, and Dadeland in Miami and South Coast Plaza in southern California are known internationally and are leading destinations for visitors. Building on a more than 150-year tradition, and with the collective support of customers, employees and Macy's Foundation, Macy's helps strengthen communities by supporting local and national charities giving more than $70 million each year to help make a difference in the lives of our customers.
This post is sponsored by Everywhere Agency; however, all thoughts and opinions expressed are my own.