Last Updated on January 13, 2020 by Chef Mireille
Carrot Mung Bean Salad is a delicious salad packed with flavor. Perfect for light summer meals.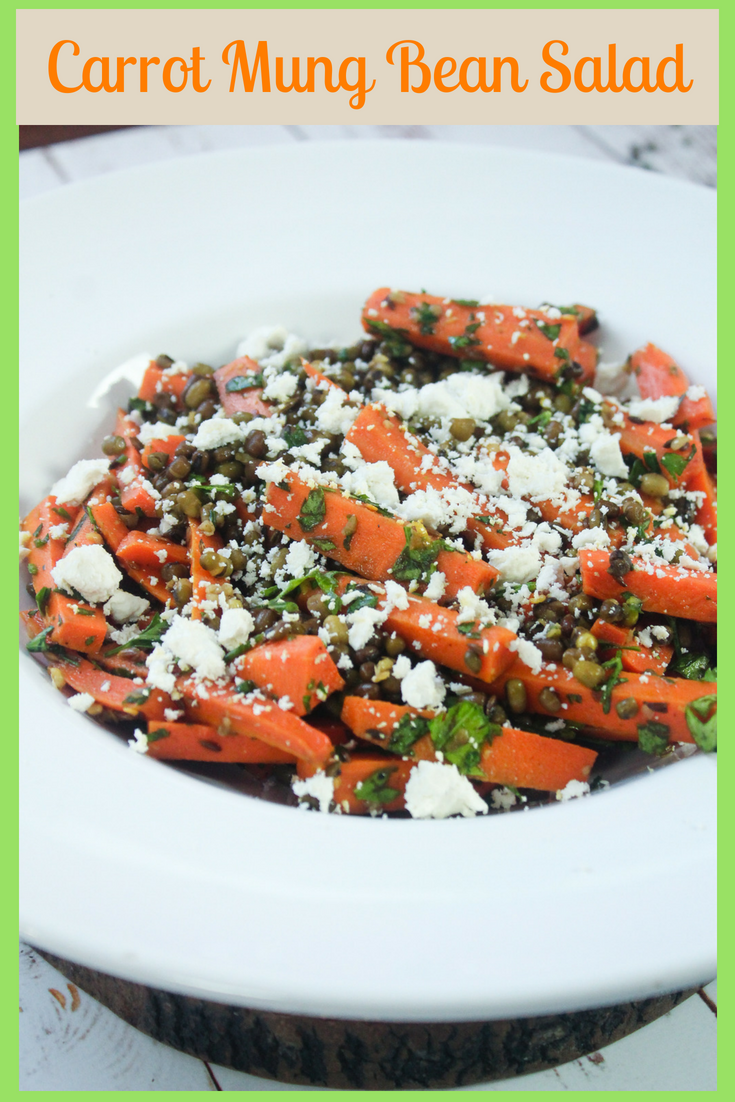 Participating in the I Heart Cooking Club, I am having so much fun discovering UK celebrity chef Yotam Ottolenghi and today I am presenting another one of his delicious salad recipes. Like me, he uses global ingredients from every culture. Full of warm, smoky spices, this recipe packs some powerful flavor into the two star ingredients. I just made a few slight changes due to personal preference.
With the heat of summer, I prefer light salads to heavy carbs. Instead of hot rice and pasta, I eat my meat/protein with salad. This does not mean I go carb free as many of the salads I eat are often grain based. However, these grain or lentil based salads are filling yet light so perfect to compliment summer meals.
Here are some more ideas to complete your summer meals!
Summer Salad Recipes
Brussel Sprout Soba Noodle Salad
Roasted Salmon with Spinach Aioli and this salad is the perfect summer meal or really a healthy meal for any season!

IN THE MAKING – MAKING CARROT MUNG BEAN SALAD
Perfectly balanced salad with sweet, salty and smoky flavors. Made a perfect late evening dinner on a busy day.
Full of protein, it's a healthy and filling way to complete any meal!
Do you know anyone else who likes learning about international food, culture, history and travel? Bring them over here to join the party! Don't forget to use those share buttons!
Start Here to find out how the Schizo Chef can help you with your cooking, travel and other needs!
If you like this recipe, PLEASE LEAVE A COMMENT & SUBSCRIBE