Last Updated on June 2, 2015 by Chef Mireille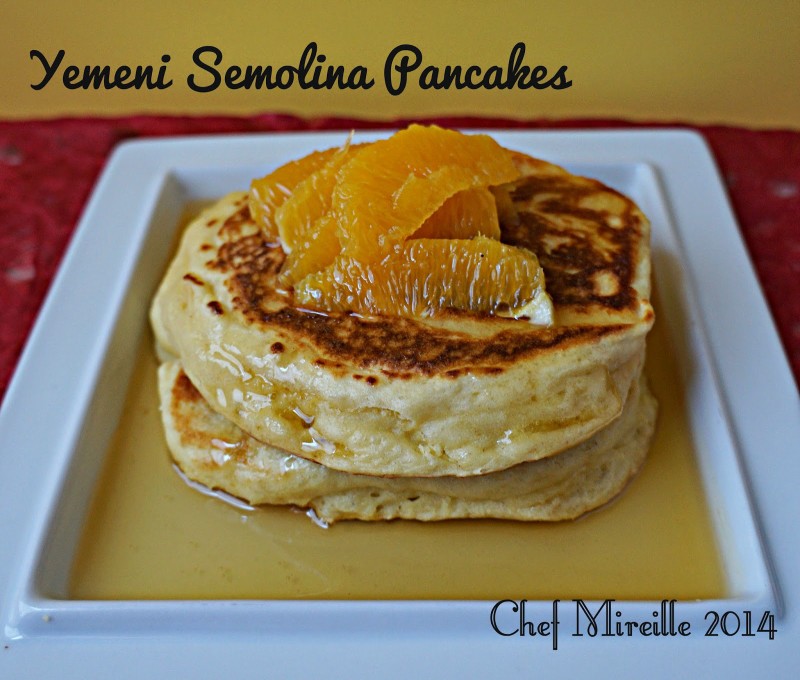 It's time for #Food of the World again and this month's theme is the UK…so get your English, Welsh, Scottish and Irish recipes ready and add them to the Linky Tool below!
When most of us think of the cuisine of Great Britain including England, Scotland and Wales. Yorkshire pudding, scones with lemon curd and fish pie are probably the first things that come to mind. However, Great Britain's cuisine has been influenced by countries they've colonized and the large waves of immigrant groups that have landed on their shores.
In fact, Scottish Kedgeree is actually Indian Kitchdi. A Scottish regiment posted in India removed the lentils and added smoked fish and eggs, resulting in Kedgeree. Indians, Jamaicans, Bajans and Trinis have been immigrating to England for several decades. Chutney, Chicken Tikka Masala and Jerk Chicken are as familiar to most Brits as is pasties and Bubble & Squeak.
More recent immigrants include North Africans and those from Middle Eastern countries. Cardiff's Tiger Bay has a large Yemeni community and these delightful semolina pancakes are a favorite of both Yemeni's and Brit's alike.
Yemeni Pancakes
(adapted from Jamie Oliver's Jamie's Great Britain)
Yield: 8 pancakes
Ingredients:
1 package (2 1/4 teaspoons) dry active yeast
3 tablespoons warm water (115 – 120 F)
1 teaspoon honey
1 1/2 cups semolina
1 1/3 cups all purpose flour
a pinch of salt
1 1/2 teaspoons baking powder
1 3/4 cups milk
2 eggs
In a small bowl, combine the honey and water. Sprinkle yeast on top. Leave to rest for 5-10 minutes, until it becomes foamy.
In a small bowl, combine flour, semolina, baking powder and salt.
In a large bowl, beat milk and eggs together. Add yeast to this and mix well.
Add flour mixture in two batches and beat well, until thoroughly combined.
Cover with plastic wrap and a kitchen towel. Leave to rest for 1 hour.

Heat griddle and brush with a little olive oil.
Pour a small ladle of batter for each pancake and fry on low heat until golden brown on both sides, about 4-5 minutes on each side. Leave space between the pancakes as they will spread and rise as they fry.

Serve with honey and fresh fruit.
These are very soft, fluffy, light and airy pancakes. They are very filling, so one is enough for breakfast or a snack!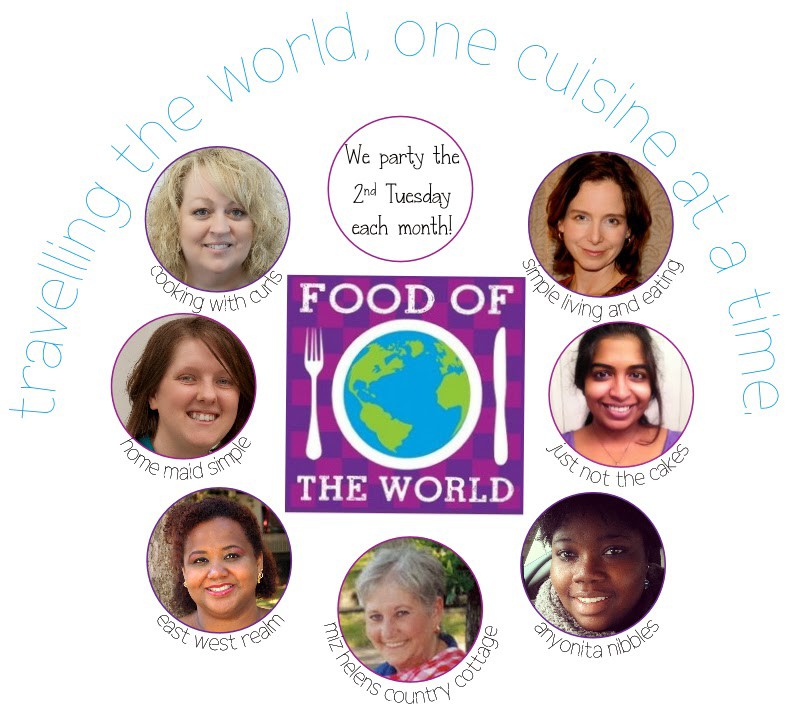 Submit your UK recipes using the Linky Tool below.
Visit our co-hosts and follow their sites:
Grab our button on my sidebar and link up your recipes.
Submissions will be accepted until May 12th, 2014. Archived recipes are welcome.
We'll be celebrating Cinco de Mayo in May with Mexican recipes, so get them ready also!
LIKE THIS RECIPE? LEAVE A COMMENT..I LIVE FOR THEM!
Chef Mireille