Last Updated on January 12, 2020 by Chef Mireille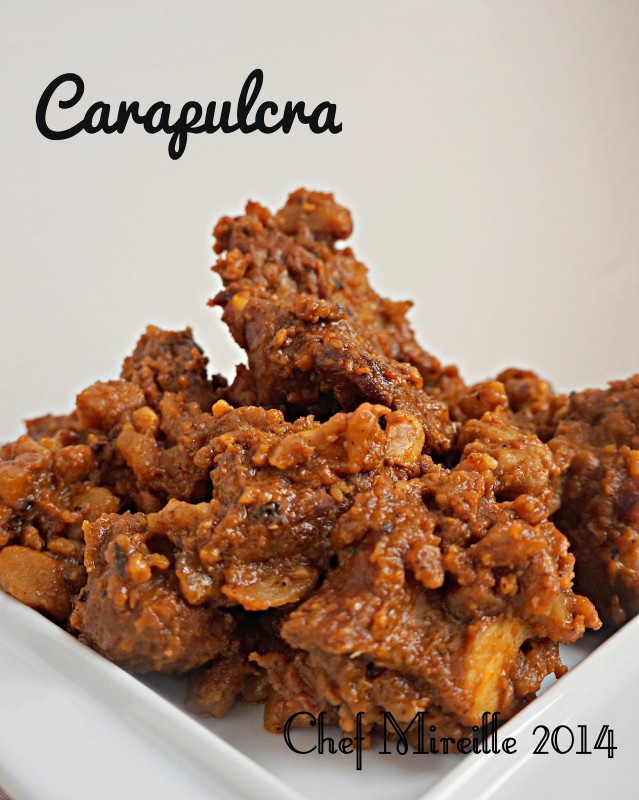 It's time for Food of the World again and this month we are celebrating the cuisine of Peru. They are one of the spiciest Latin American cuisines with the use of pepper pastes like panca, rocoto and aji amarillo used often.
I am lucky to have a Latin American superstore here in NY called Mi Tierra, where I can get uniquely Peruvian products like Lucuma fruit puree, dried blue corn and the dried potatoes used in this recipe, as well as many other Peruvian foods. Inca Foods and Peru Foods are two brands that have gained popularity and many Peruvian products are now available at both gourmet and mainstream supermarkets as well as online sources like Amazon.

We also have to thank Peru for quinoa, which has been cultivated there for centuries. I already have a few Peruvian recipes previously posted like Lucuma Ice Cream, Chicha Morada and Mazamorra Morada.
Carapulcra is a very traditional Peruvian stew made with another uniquely Peruvian product, dried potatoes. I think it is the only culture I have ever encountered where they dry potatoes. Sometimes they are dried whole and called chuno negro and the are also sometimes processed down to chip like pieces, which is the form used in this recipe.
Carapulcra
Serves 8
Ingredients:
1 lb. dried potatoes
2 lbs. pork butt/shoulder
3 1/2 oz. dry roasted peanuts, coarsely ground (its ok to have some chunks)
6 cloves garlic, chopped
3 tablespoons aji panca pepper paste
2 tablespoons aji amarillo pepper paste
1/4 cup red wine vinegar
1 cup white wine
1/2 teaspoon black pepper
1 tablespoon ground cumin
5 cups chicken stock
2/3 + 1/4 cup port wine
salt, to taste
Heat 1/4 cup of oil. Add potatoes and fry for a few minutes, until they start to change color.

Place potatoes in a saucepan with enough water to cover and leave to soak for 2 hours.
Cut 1 3/4 pounds of the pork into large pieces. Cut 1/4 pound of the meat into small pieces.
Make a marinade with the garlic, pepper pastes, vinegar, cumin, white wine, salt and pepper.
Place the two cuts of meat in two separate bowls. Pour 3/4 of the marinade into the bowl with the large cut of meat. Place the rest of the marinade in the bowl with the small cuts of meat. Leave for at least 30 minutes.

Remove meat from the marinade, but save the marinade.
Heat 1/2 cup of oil in a pot. Fry the two different cuts of pork separately until golden brown. Remove the meat to a plate or a bowl. Drain the oil and discard the charred pieces. Return the drained oil to the pot.
Add reserved marinade, stock and potatoes. Bring to a boil. Reduce to a simmer and cook for 1 hour, stirring periodically.
Add meat, 2/3 cup of the port and salt. Simmer for another 30 minutes, stirring periodically.
Add peanuts and remaining port.

Simmer for another 15 minutes.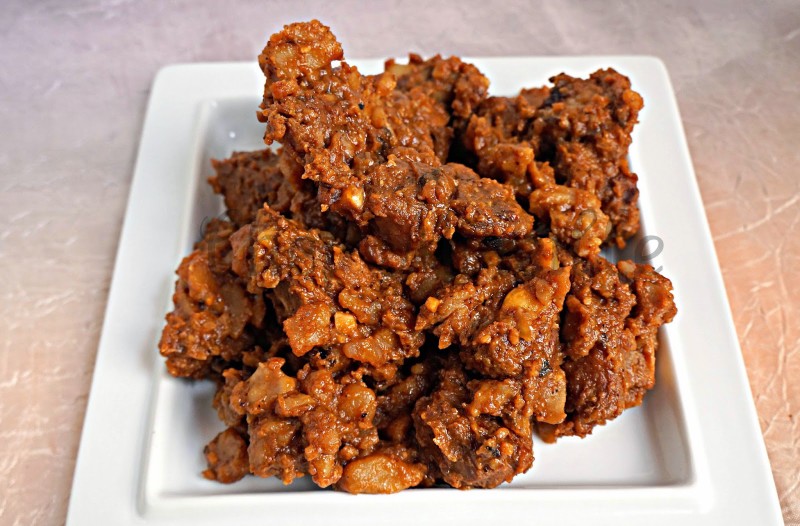 Serve with rice or quinoa.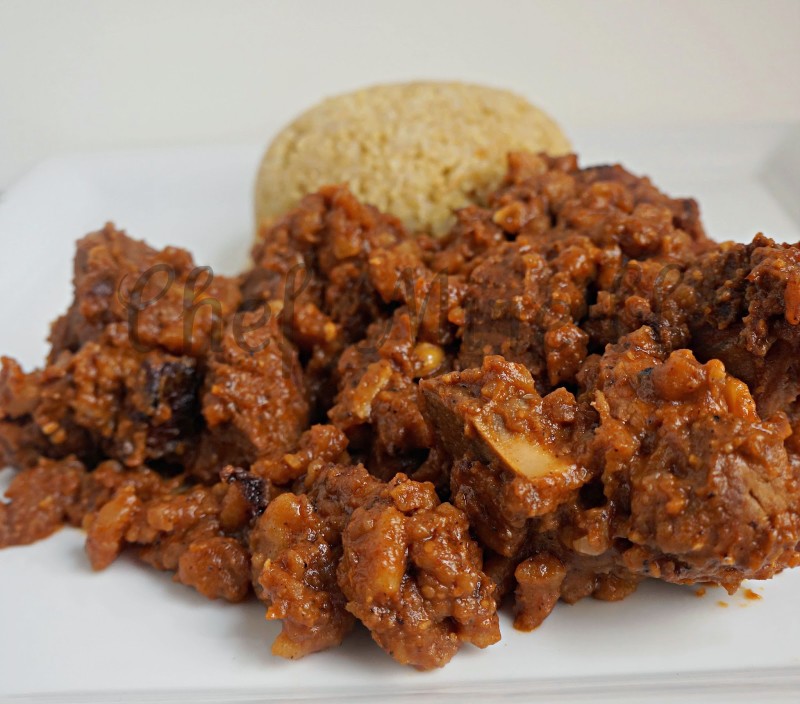 Notes:
Although I made this version with only pork, sometimes chicken is also included.
If you're Vegetarian, don't use that as an excuse to miss out on this delicious stew. Simply replace the meat with soya chunks.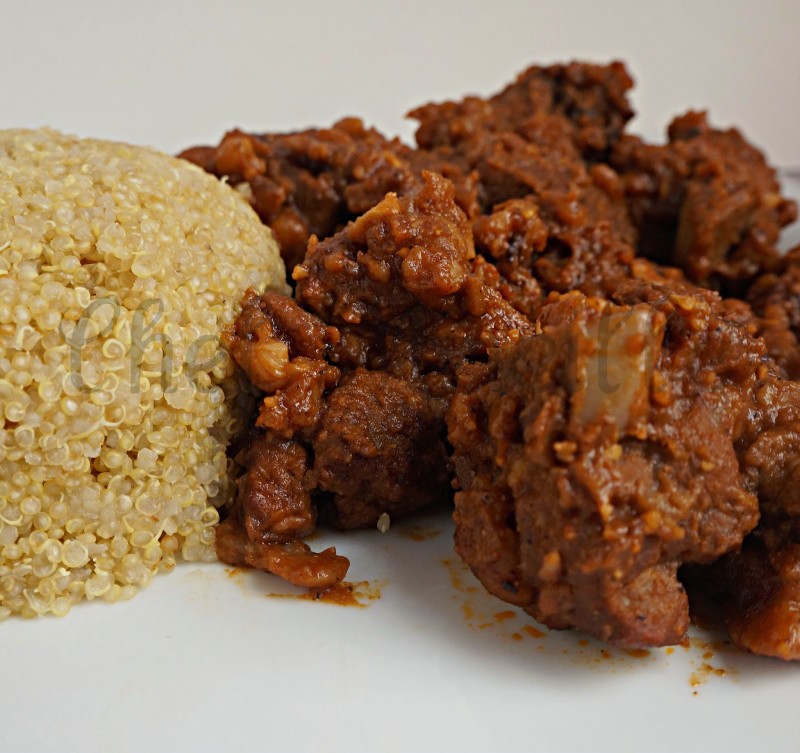 Using dried potatoes has the perfect texture for this type of stew. The final results in potatoes that are soft but not mushy and they are so flavorful as well as the meat, with the long stewing time. The peanut flavor also really shines through.
These kind of stews aren't the most aesthetically appealing foods in the world. It's just a mound of brown stuff stuck together but I promise you flavor makes up for looks!!!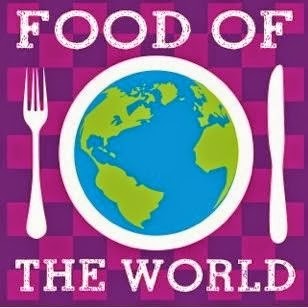 Submit your Peruvian recipes using the Linky Tool below.
Visit our co-hosts and follow their sites:
Grab our button on my sidebar and link up your recipes.
Submissions will be accepted until October 13th, 2014. Archived recipes are welcome.
Do you know anyone else who likes learning about international food, culture, history and travel? Bring them over here to join the party! Don't forget to use those share buttons!
Start Here to find out how the Schizo Chef can help you with your cooking, travel and other needs!
If you like this recipe, PLEASE LEAVE A COMMENT & SUBSCRIBE!