Last Updated on December 16, 2020 by Chef Mireille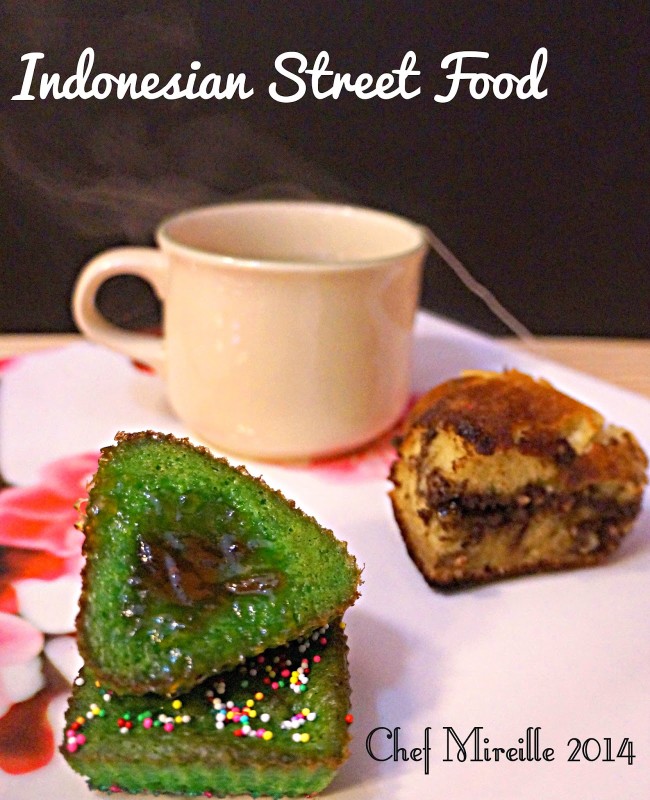 I is for Indonesia…
I love Indonesian food. My grandfather and several of my mother's siblings were born in Suriname. Suriname is one of the most multi cultural countries on the planet with large communities of Chinese, Indian, African and Indonesian peoples. In fact, one of my aunt's married a Surinamese of Indonesian decent, so I have one branch of my extended family who are Indonesian. Celebrating the end of Ramadan with them once was such a treat with my aunt preparing food for two days beforehand, on one of my visits to Holland where they migrated to.
All of these cultures are represented in Surinamese food. Samosas, Curry & Rice is as common as Nasi Goreng (Indonesian Fried Rice). Although I am very familiar with Indonesian savory foods because of this, usually our Surinamese desserts are not Indonesian except bojo, which I made here. I decided to represent letter I by trying some street food sweets you would be able to enjoy on the streets of Jakarts or Bali, if not Suriname.
The first one is Kue Pukis, which are made in a special mold seen here, which gives them their traditional shape and browned bottom. They are then filled with a variety of fillings like chocolate sprinkles, jam or cheese. Pandan is sometimes used to give them a green color.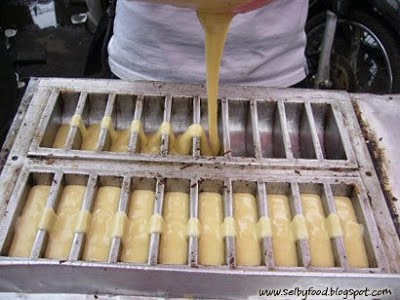 Since I don't have access to this Pukis mold, after consulting several recipes across the web, I came up with this version – although not exactly the ones you would get on the streets of Jakarta, a good substitute without a Pukis mold.
I also made another street side Indonesian snack, Martabak. There are different versions of this throughout the Arab world in countries like Saudi Arabia and Yemen and the Muslims most likely brought this snack to Indonesia and other Southeast Asian countries like Malaysia and Singapore – they are usually stuffed with savory fillings. However, the sweet version are one of the most popular street food items in Indonesia. Fillings can vary with ingredients like coconut, chocolate, condensed milk, peanuts and cheese. Again, these are usually made in a special Martabak pan and I instead used a deep cast iron skillet.
Although I made two sweet dishes for Indonesia, they are both only mildly sweet and can be enjoyed just as easily for breakfast with your morning coffee or tea.
See here for Martabak recipe.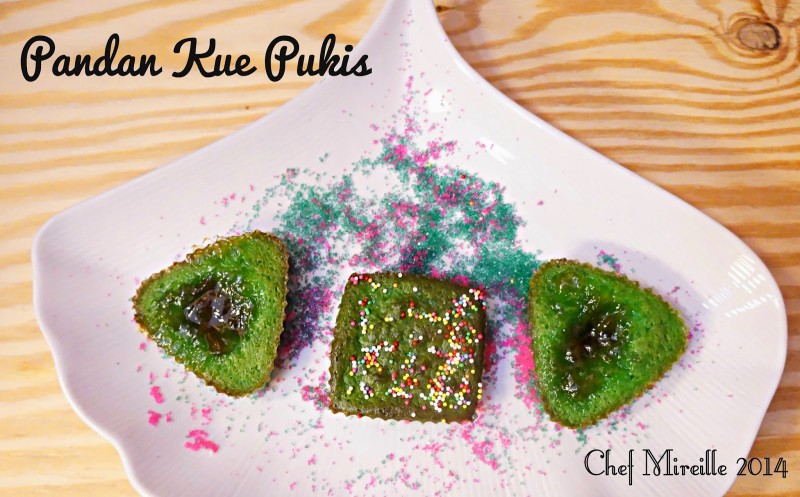 Kue Pukis
Yield: 18-20 mini pukis
Ingredients:
1 cup bread flour
3/4 cup + 2 tablespoons coconut milk
1/2 cup sugar
3 eggs
1 tablespoon dry active yeast
6 tablespoons warm water (110 – 120 F)
2 tablespoons pandan paste.
In a small bowl, add the yeast to the warm water. Give it a quick whisk. Leave to rest for 5-10 minutes until foamy.
Beat the eggs and sugar well until light and fluffy. Add flour a little at a time, until well combined.
Add yeast and mix until thoroughly incorporated.
Add coconut milk until well combined.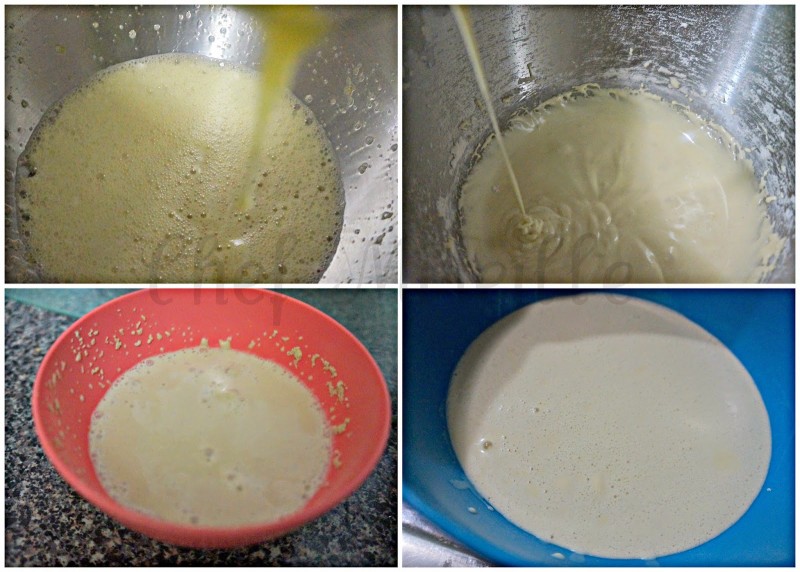 Cover with plastic wrap and a kitchen towel. Leave to rest for 2 hours. This is what the batter will look like after 2 hours.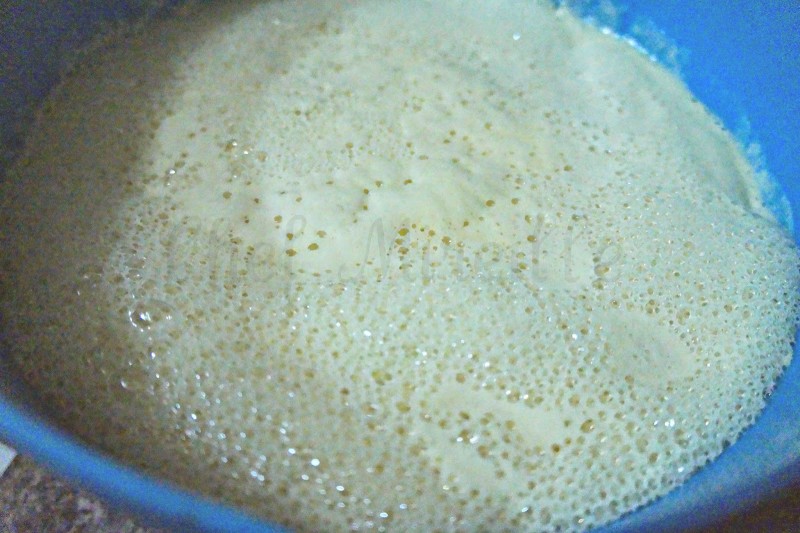 Add pandan paste and mix to combine.
Preheat oven to 350 F. Spray silicone muffin molds with non stick spray.
Fill cups with batter, about 2/3 cup fill.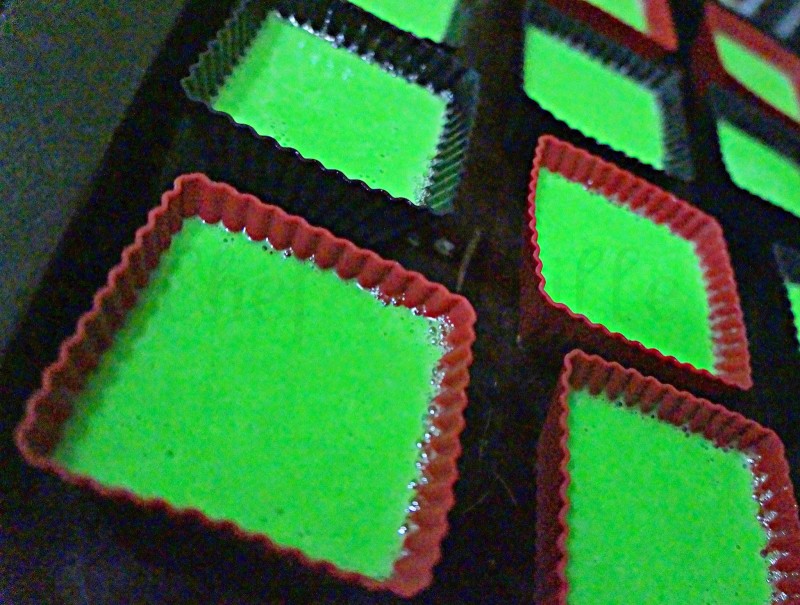 Bake for 15 minutes.
Add desired fillings and gently press into the little cakes.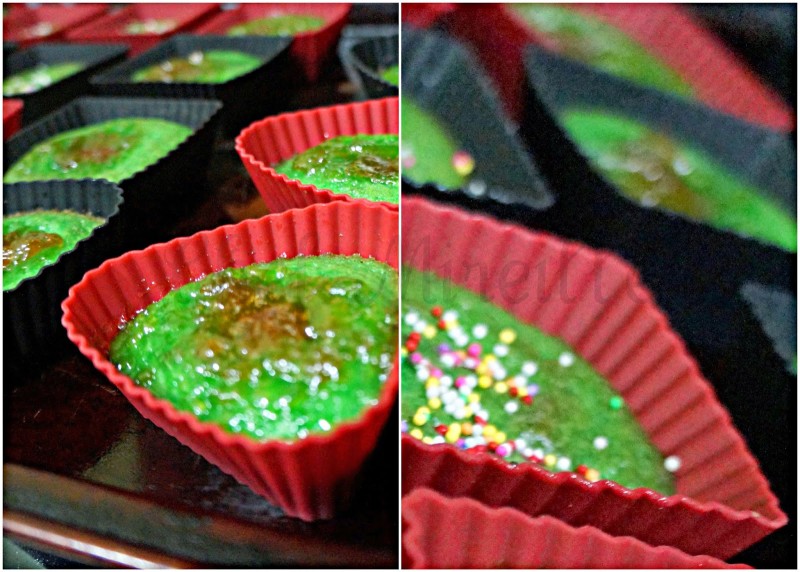 Bake for another 25 minutes.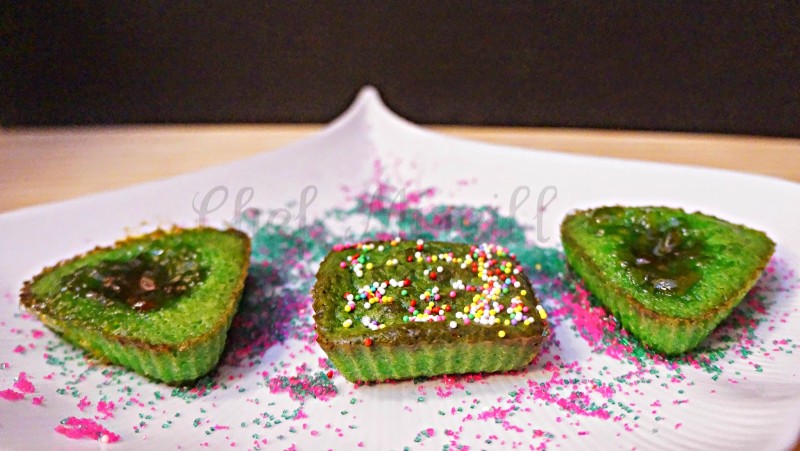 Notes:
Without the pukis pan, mine did not get the slightly crispy brown exterior on the bottom and sides as seen here. Next time, I think I will try to bake them in mini loaf pans and I think I will achieve a result closer to the original shape and texture.
Although strawberry jam and chocolate sprinkles would be more common, I used what I had in the pantry instead – apricot preserves and rainbow sprinkles.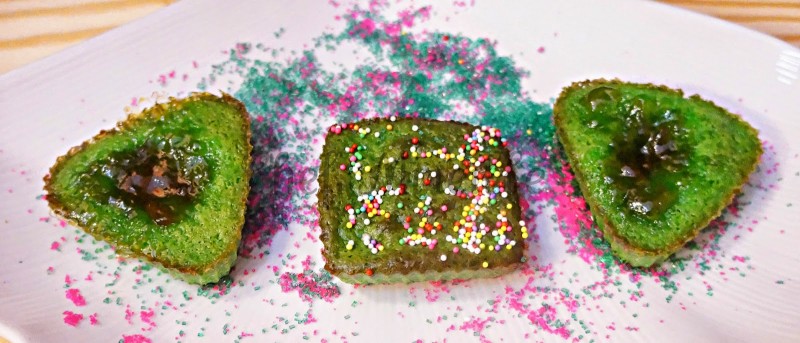 Yes, these are a bit of a Western departure from the original but with the limitations of the tools at my disposal, this is a delicious alternative and makes the perfect tea time snack with martabak.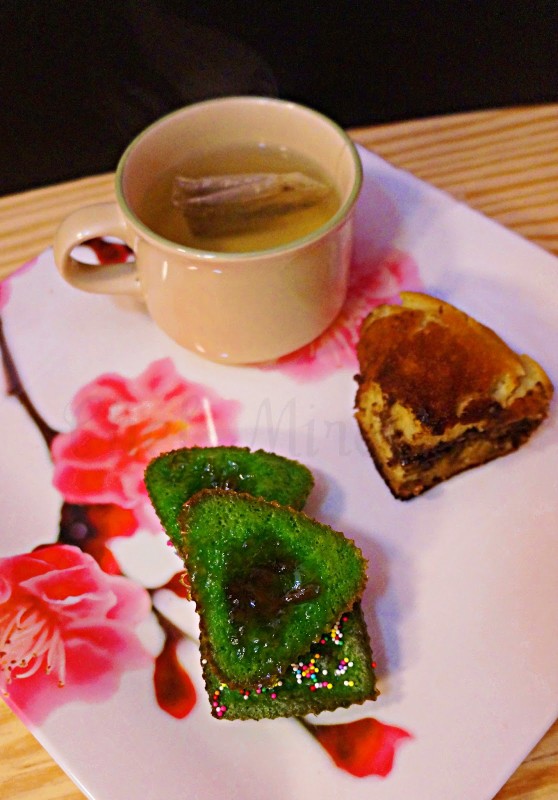 On a side note after reading Usha's very helpful post here, I was able to take these photos at night using all artificial indoor light by adjusting white balance to Flourescent Warm White and using a 5 shade lamp above the food but not pointed directly at it. Would love to know your feedback on the photos using no natural light. By adjusting the white balance, these are much improved over yesterday's post that were also taken at night without white balance adjustment.
This is so helpful since my schedule often dictates me cooking my blogging posts at night.

Check out the Blogging Marathon page for the other Blogging Marathoners doing BM# 44
LIKE THIS RECIPE? LEAVE A COMMENT..I LIVE FOR THEM!
Chef Mireille