Last Updated on December 16, 2020 by Chef Mireille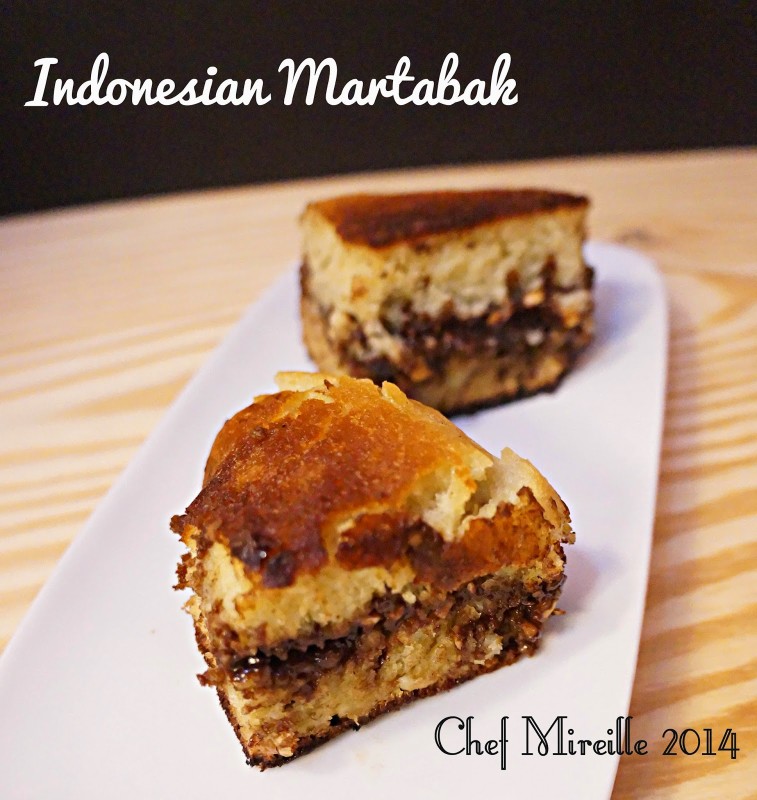 Originating in Saudi Arabia and Yemen, different versions of Martabak can be found in several countries in Southeast Asia like Malaysia and Indonesia. However, Indonesia is the only place that has both a sweet and savory version. Why they both have the same name is a mystery as they are both very different. While the savory version uses a phyllo like dough and is fried to a crispy exterior, the sweet one uses a yeast risen dough that is pancake like in texture. It is one of the most popular street food items in Indonesia and also makes a nice breakfast.
The fillings of these can vary and in modern bakeries in Indonesia you can find innovative flavors like Tiramisu Martabak.
Martabak
Serves 4
Ingredients:
1/2 tablespoon instant yeast
1 cup warm coconut milk (120-130 F)
1 cup bread flour
1/4 cup sugar
1/4 teaspoon salt
2 eggs, beaten
1 teaspoon butter, melted
1/2 teaspoon baking soda
1/2 teaspoon water
melted butter, for brushing pan
Filling Ingredients:
1/2 cup dry roasted peanuts, finely chopped
1/4 cup frozen grated coconut, defrosted
2 oz. unsweetened chocolate
1/4 cup sweetened condensed milk
1/4 cup coconut milk
In a small bowl, add the yeast to the coconut milk, Give it a quick whisk and leave it for 10 minutes until the yeast turns foamy.
In a large bowl, combine bread flour, sugar and salt. Add proofed yeast and mix to combine.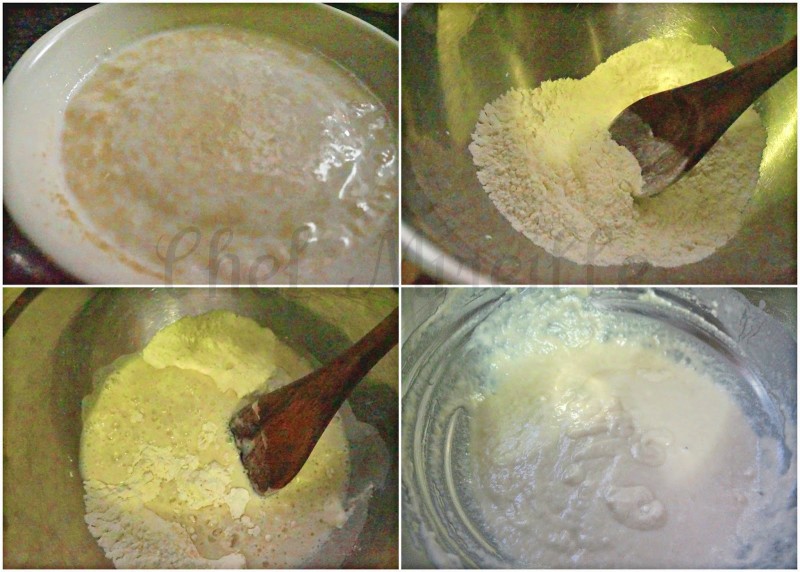 Cover with plastic wrap and a kitchen towel. Leave for 2-3 hours at room temperature, until the batter looks bubbly.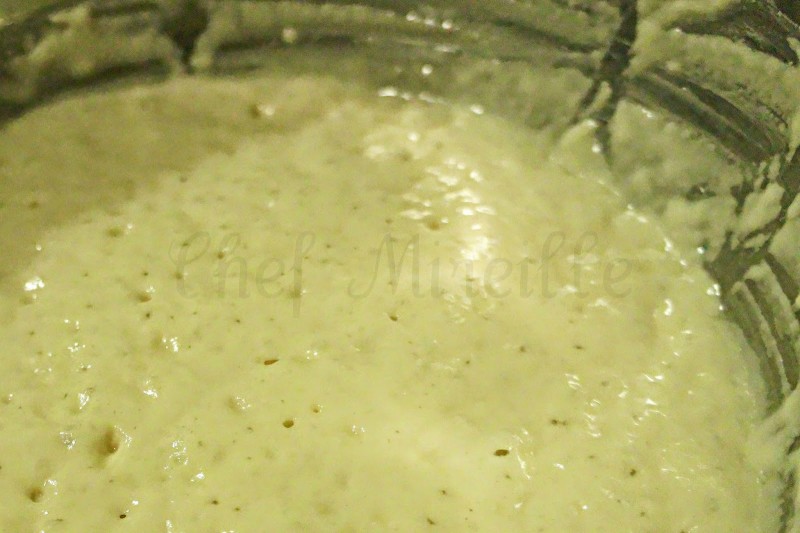 Meanwhile, let's make the filling. Using a double boiler, melt the chocolate.
Remove from the heat. Add condensed milk, coconut milk and coconut. Stir to combine. Add peanuts and mix to combine.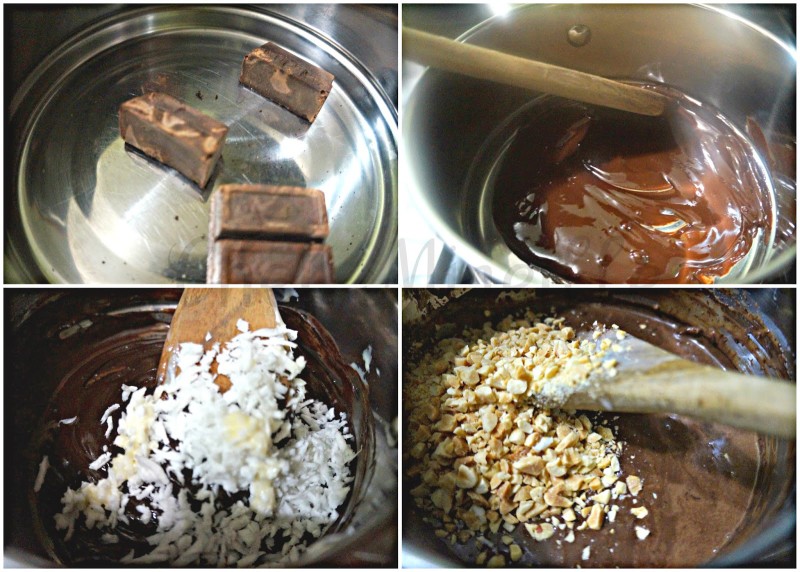 In a small bowl, dissolve the baking soda in the water.
In another bowl, beat the egg with the butter. Add baking soda to this and mix well.
Add to coconut milk batter and mix well.
Heat a large skillet. Brush the bottom and sides with butter.
Add batter and cook on low heat, covered for 10-15 minutes, until the top is full of holes.
Remove to a plate. Sprinkle toppings on top and fold over into a semi-circle.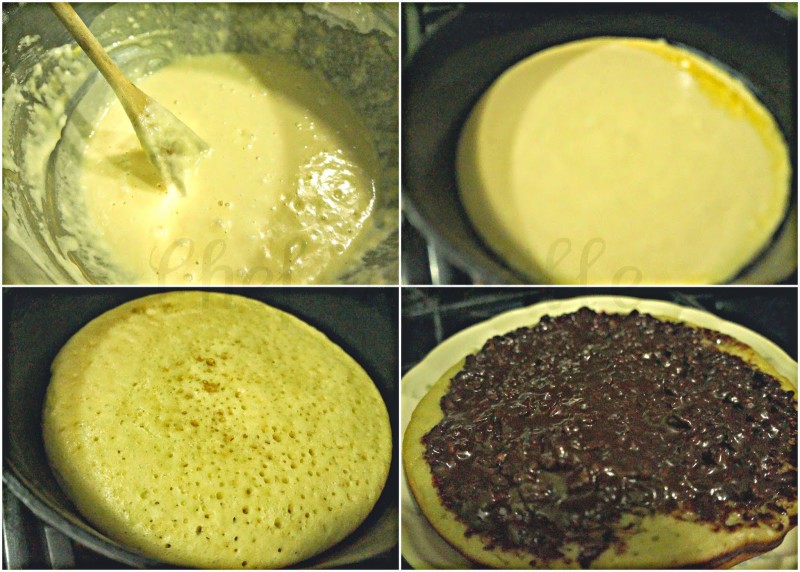 Brush the top with more melted butter and slice.
Serve warm or at room temperature.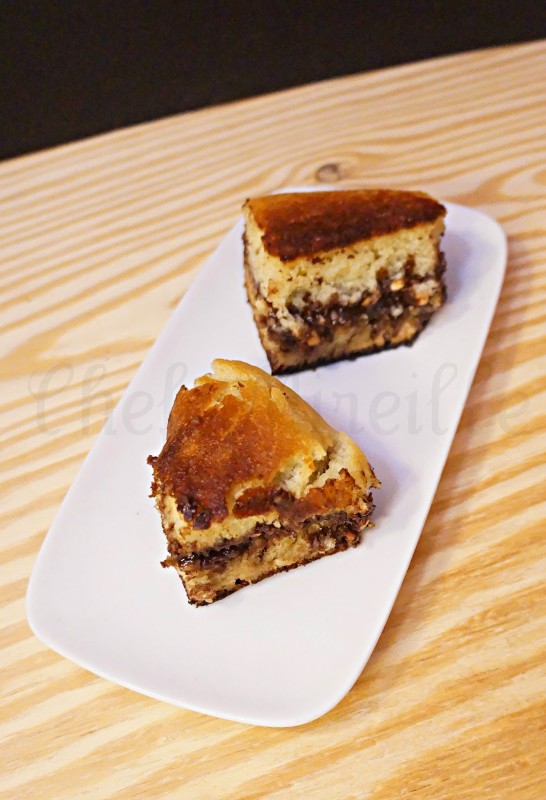 I don't think the photos represent this, but it tastes like an unbelievably light and airy pancake.


Check out the Blogging Marathon page for the other Blogging Marathoners doing BM# 44
LIKE THIS RECIPE? LEAVE A COMMENT..I LIVE FOR THEM!
Chef Mireille