Last Updated on May 19, 2020 by Chef Mireille
Freekeh Soup – Jordanian Chicken Green Wheat Soup – This simple soup w/ instant homemade chicken broth & healthy green wheat is perfect winter comfort food.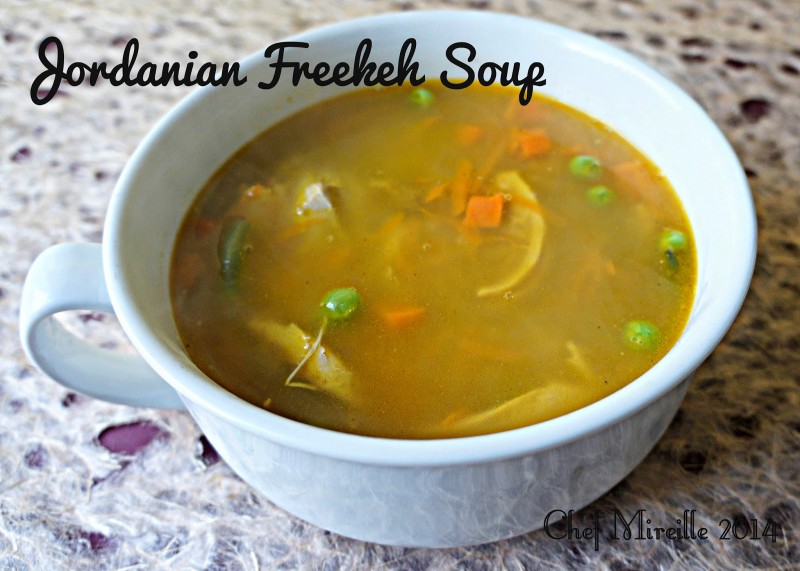 J is for Jordan…
With the BM group's international cooking theme this month, we are now up to letter J for Jordan. Jordan is a small country in the Middle East, bordered by Saudia Arabia, Iraq, Syria, Palestine & Israel. Jordan is one of the most economically developed and liberal countries in the Middle East, although their legal system is based in Sharia Law. They were the first Arab country to have a free trade agreement with the United States and are a major ally of the United States & the United Kingdom. They, along with Egypt are the only two Arab countries to hold peace treaties with Israel. It is one of the safest countries in the Middle East.
I have been eating green wheat, also known as freekeh for many years. Living close to a Middle Eastern enclave, it's easy for me to get and due to health benefits, I like to use it as an alternative to rice. Dr. Oz talked about the many health benefits on his show and all of a sudden it's the new super grain that every body wants to eat. Move over quinoa, freekeh is the grain of the year. All of a sudden, freekeh is available at Whole Foods, Fairway, Costco and every gourmet supermarket.
Quinoa vs. Freekeh (Green Wheat)
Despite that, quinoa still remains more popular than freekeh. I think that is due to one major difference – quinoa is gluten free where freekeh still comes from wheat so has gluten. However, freekeh is a more nutrient rich grain so if you do not need to maintain a gluten free diet, let's find out more about freekeh. So what exactly is freekeh?
Freekeh is green wheat, picked before the wheat has matured. It is then roasted over an open fire
Freekeh has more protein and twice the quantity of fiber as quinoa. It's also low in fat and has a lower glycemic index than quinoa, so it is a diabetic friendly whole grain.
This recipe is inspired by a Jordanian recipe I once saw and made a few changes and adjustments like adding vegetables to make it more nutritious and filling.
Freekeh Soup
Serves 8
Ingredients:
8 chicken thighs, skin removed
1 cinnamon stick
2 bay leaves
2 cloves
1 teaspoon black peppercorns
2 cloves garlic
1 onion, peeled and halved
1 carrot, peeled
1 teaspoon salt
3 carrots, grated
2 1/4 cups green wheat/freekeh
1 cup frozen vegetables, defrosted
In a large pot, combine chicken, cinnamon, bay leaves, cloves, peppercorns, garlic, onion, salt, peeled carrot and 14 cups water. Bring to a boil. Reduce to a simmer. Cook for about 40 minutes, until chicken is cooked through. Remove the chicken pieces and set aside to cool. As soon as it is cool enough to handle, shred the chicken by hand. Strain the broth that the chicken was cooked in.
In a large pot, combine broth, chicken, grated carrots and freekeh. Bring to a boil. Reduce to a simmer and cook for 40 minutes, until freekeh is tender. Add frozen vegetables and salt, to taste.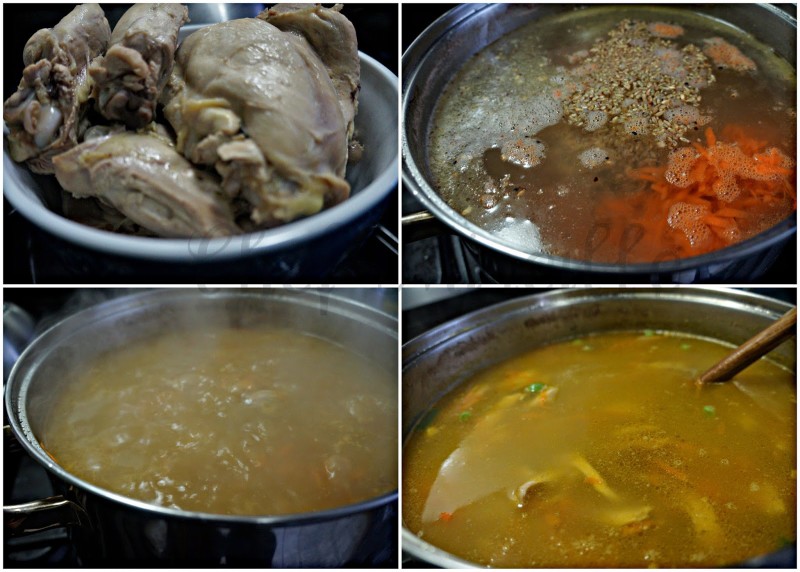 Cook for another 5 minutes.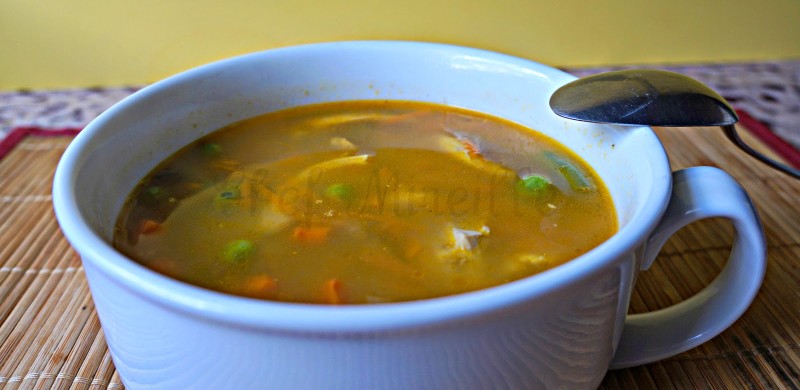 Notes:
The original recipes does not include frozen vegetables, but I wanted to add more vegetables to make the soup more nutritious and a heartier meal.


…linking to Souper Sunday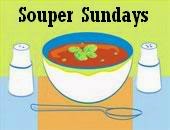 Check out the Blogging Marathon page for the other Blogging Marathoners doing BM# 44
LIKE THIS RECIPE? LEAVE A COMMENT..I LIVE FOR THEM!
Chef Mireille