Last Updated on May 7, 2020 by Chef Mireille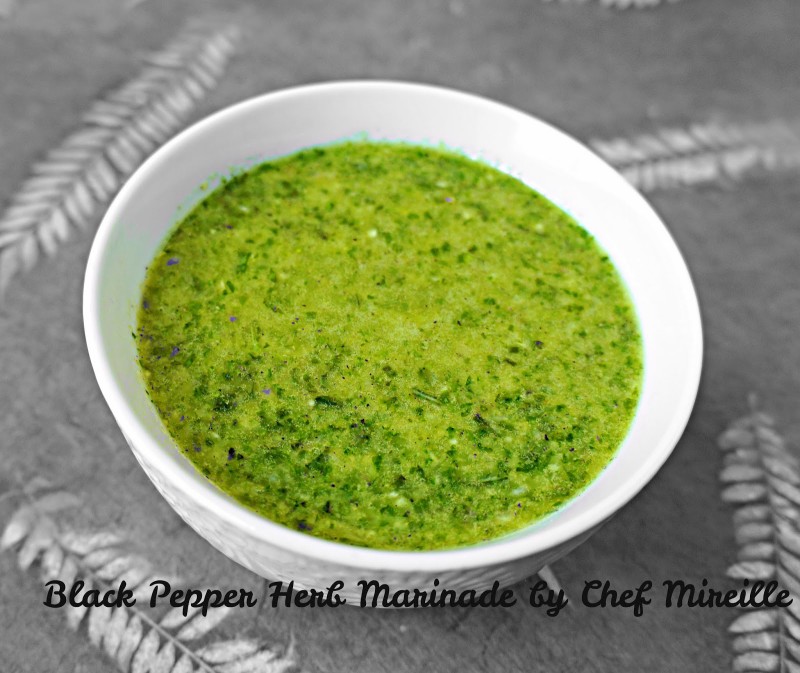 The supermarket shelves are filled with bottles of marinades. Most marinades are mixed with a lot of inexpensive ingredients. It's not necessary to buy, when you make them for a fraction of the cost in very little time. Additionally, when you make at home there are no preservatives and other chemicals added fpr shelf stability.
Here's a basic pepper herb marinade that can have many uses. It's just as good on chicken or shrimp as it is on vegetables. Use as a sauce for pizza or a few spoons can be used to flavor aioli's or sauces.
Pepper Herb Marinade
Yield: approximately 1 1/2 cups
Ingredients:
6 cilantro stalks and leaves
4 parsley stalks and leaves
mint leaves from 5 stalks
rosemary leaves from 2 stalks
2 cloves garlic
1 large shallot
2 teaspoons ground black pepper
1 cup olive oil
Combine all ingredients except olive oil in a food processor. While the processor is running, slowly add olive oil until you have a homogenous texture.
Store at room temperature for up to 1 week or in the refrigerator for longer.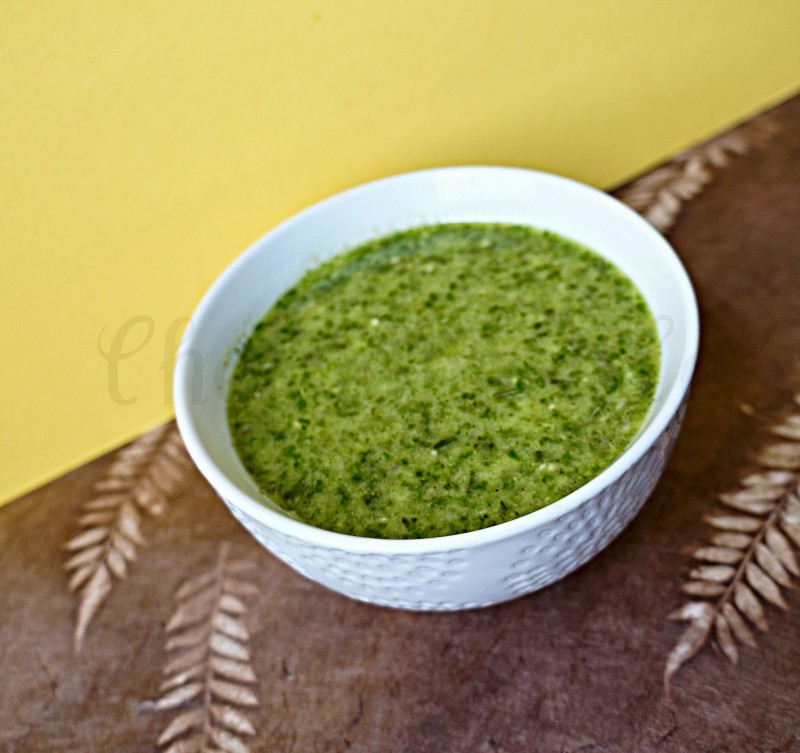 Many people think of utilizing marinades only when in relation to meat, but they are just as good on veggies. Here I tossed some baby potatoes with this flavorful marinade and a little salt. I then roasted them in the oven.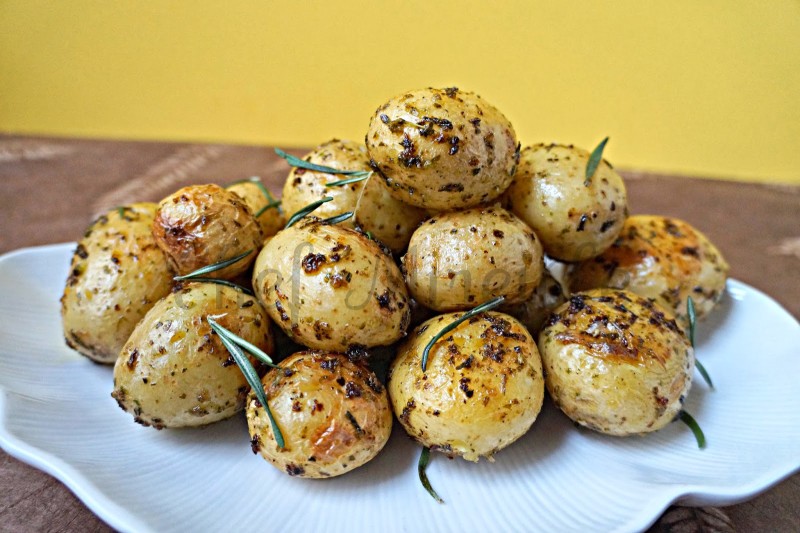 .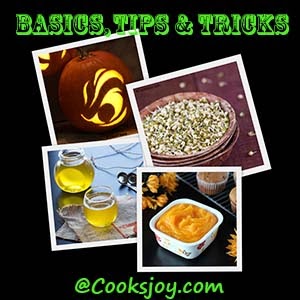 Check out the Blogging Marathon page for the other Blogging Marathoners doing BM#37
..linking to Basics, Tips & Tricks, Cooking with Herbs & Flavor Up with Spices
LIKE THIS RECIPE? LEAVE A COMMENT..I LIVE FOR THEM!
Chef Mireille