Last Updated on June 2, 2015 by Chef Mireille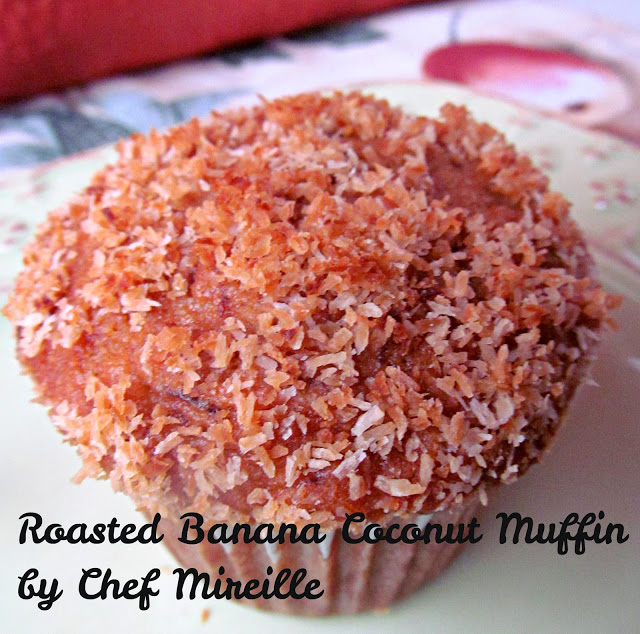 This is from my book, 750 Best Muffin Recipes, with just a few minor changes. I have been really utilizing this book lately. This recipe is from the Global Muffins chapter – recipes for globally inspired muffins. The inspiration for this muffins is the small Central American country of Honduras. Anyone who likes tropical flavors will love these muffins. Roasting the bananas really add another level of flavor, not present in other banana muffins.
I am one of those people who like bananas when they are just barely ripe, so I always end up with leftover bananas when I purchase a bunch that get too ripe to eat as is in my opinion. Banana Pancakes, Banana Bread and Banana Muffins are what these over ripe bananas turn into and here was a new version to use those ripe bananas.
Roasted Banana Coconut Muffins
Yield: 12 muffins
Ingredients:
2 ripe bananas
2 cups all purpose flour
2 teaspoons baking powder
1/2 teaspoon salt
1/2 teaspoon baking soda
2/3 cup firmly packed light brown sugar
2 eggs
1/2 cup coconut milk
1/3 cup unsalted butter, melted
1 teaspoon vanilla extract
2/3 cup dessicated grated coconut
Preheat oven to 350 F. Place bananas, unpeeled, on a baking sheet lined with silpat. Bake for 10-15 minutes,until the bananas are black and starting to seep.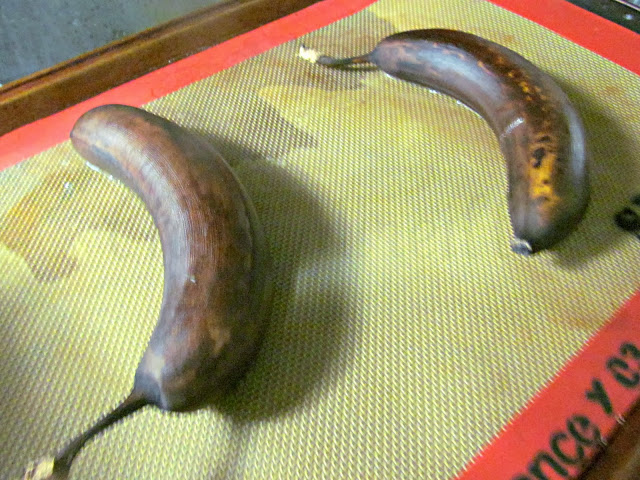 Leave to cool for a few minutes, but leave the oven on.
Line a muffin tin with paper liners or spray silicone baking cups with non stick spray.
In a large bowl, sift flour, baking powder, salt and baking soda.
In a medium bowl, whisk brown sugar, eggs, coconut milk, melted butter and vanilla until well blended. Squeeze out banana flesh and mash it into this. Mix well. Add this to the flour mixture. Mix until just combined.
Divide equally among 12 muffin cups. Sprinkle coconut on top and gently press into batter.
Bake for 25-30 minutes, until golden brown and toothpick inserted comes out clean.

Let cool.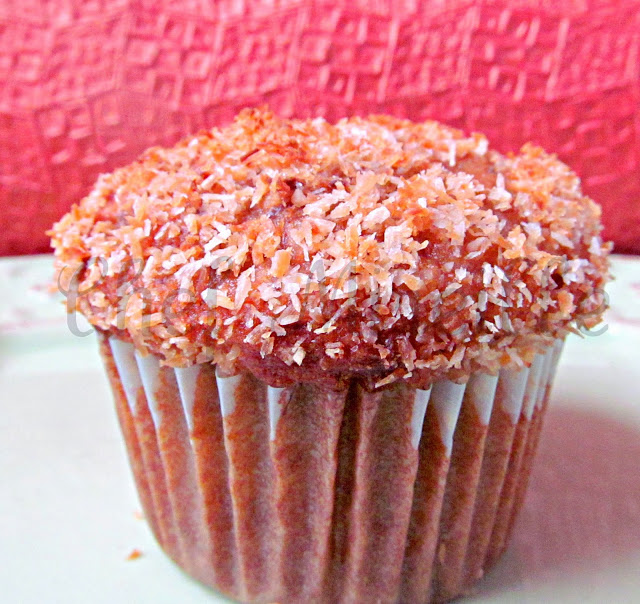 These were the best banana muffins I've ever had. Roasting the bananas definitely adds another layer of flavor. Thank God some friends came over and took a few off of my hands. Otherwise, I would not have been able to stop myself finishing them sooner than I should.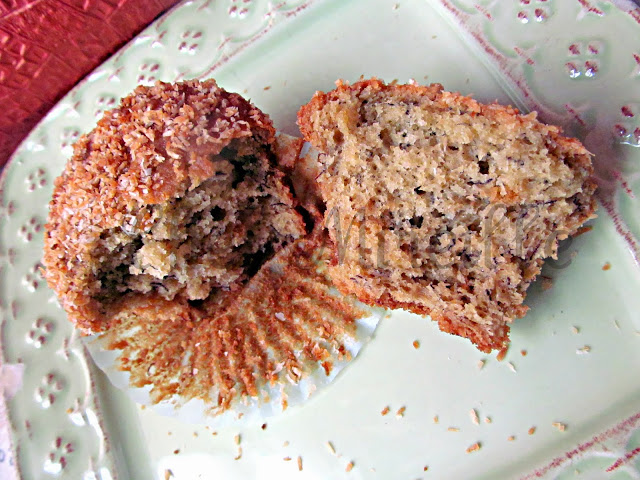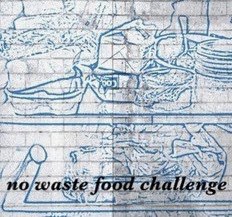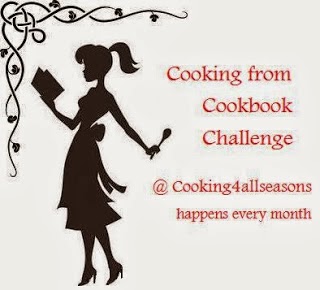 …linking to No Waste Food Challenge hosted by Fiona & Fabulous Feast Friday
LIKE THIS RECIPE? LEAVE A COMMENT..I LIVE FOR THEM!
Chef Mireille