Last Updated on December 17, 2020 by Chef Mireille
Banana Jam…French Caribbean Style
This jam is commonly eaten for breakfast with toast in Martinique, Guadeloupe, Dominica, St. Lucia and to a lesser degree, other Caribbean islands.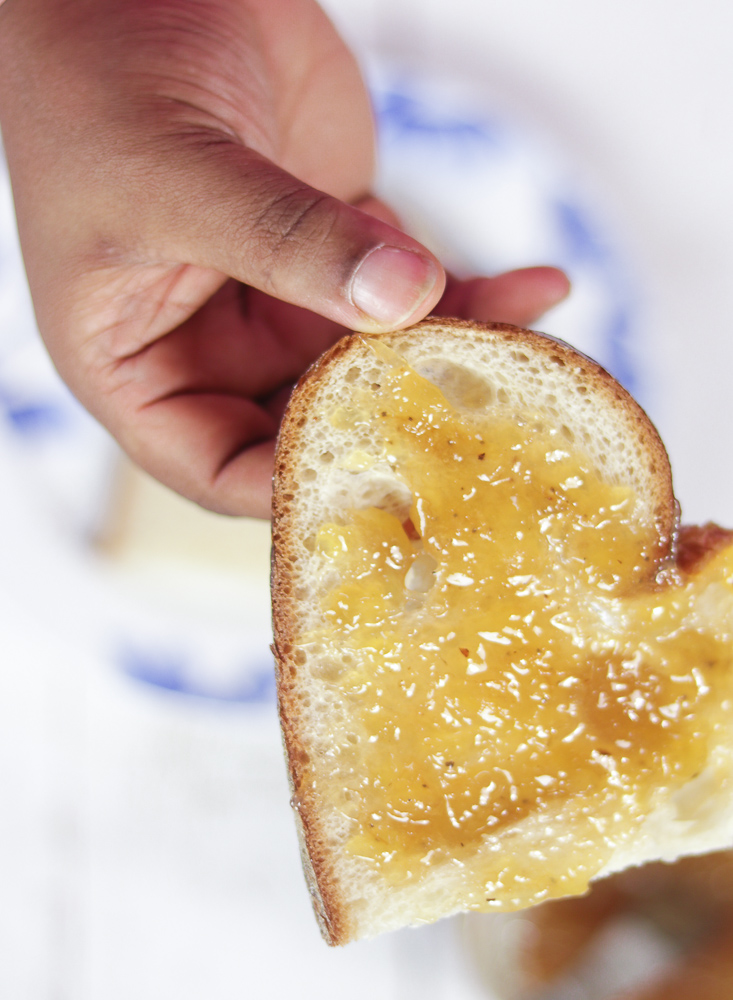 Though the Caribbean is a diverse region of different languages, cultures and customs, we are often lumped into one category as though we were one nation.
While I embrace Caribbean unity as a whole, I also celebrate the diversity of the different Caribbean islands. I'm really lucky in that I have family from most of the Caribbean diaspora within 2 generations of my family including, Dutch, British and French islands and technically even the Spanish islands since Dominican Republic and Haiti share the same island and I'm half Haitian.
The French Caribbean
This week I will be presenting three recipes from three different cultural regions of the Caribbean. Today we are starting off with the French Caribbean. Technically speaking, the only French Caribbean islands are Martinique, Guadeloupe and 2/3 of St. Martin (the other 1/3 belongs to the Dutch and is spelled as St. Maarten).
However, there are other island nations that have ties to the French. Haiti is a French and Creole speaking island and were once colonized by the French, but as the first independent black nation, they haven't been under French control for over 200 years.
However, there are many culinary similarities between Haiti and the other French islands. St Lucia and Dominica, though they received their independence from the British and English is the official language, were under French control for many years. For this reason, they also speak a French based creole called patois and again, you will find cuisine similarities with other French islands.
Now you know what I mean when I talk about the French Caribbean, let's get to today's recipe.
Jam Varieties
Banana is the not the most common fruit we think of in the jam conversation – berries and pulpy fruit like mango, peach or papaya are more common. However, Banana Jam…French Caribbean Style is very common in the French Caribbean for breakfast with toast and coffee. Depending on the sweetness of the bananas, it can be VERY SWEET so be mindful how ripe your bananas are. However, it's also a great use of over ripe bananas, but then just reduce the sugar content a bit to compensate.
I like pairing the banana toast with cheese. The salt in the cheese is a good contrast to the sweet banana jam.
The consistency is a little different than other fruit jams. It's almost like a very tight applesauce.
Banana Jam…French Caribbean Style
Banana Jam…French Caribbean style infused with rum and nutmeg is a perfect way to start the day!
Ingredients
3

large bananas

about 20 oz.

1 1/2

cups

sugar

1

tablespoon

rum

¼

teaspoon

freshly grated nutmeg

1

tablespoon

lime juice

4

tablespoons

water
Instructions
Peel and slice bananas.

Combine all ingredients in a heavy bottomed pot. Bring to a boil.

Reduce to a medium low simmer and cook for about 15-20 minutes, until the jam starts to pull away from the sides of the pan.

Remove from heat and chill.

Pour into glass jars and store in the refrigerator.
Notes
If you've over cooked the jam and it chills too hard with the sugars crystalliziing, simply add a little water and stir until water is incorporated.
Nutrition
Calories:
63.66
kcal
|
Carbohydrates:
16.15
g
|
Protein:
0.14
g
|
Fat:
0.05
g
|
Saturated Fat:
0.02
g
|
Sodium:
0.35
mg
|
Fiber:
0.32
g
|
Sugar:
14.8
g
Did you try this recipe? Leave a comment below.
Please follow me on Instagram @chefmireille or tag me #chefmireille with your pics! I'd love to share them!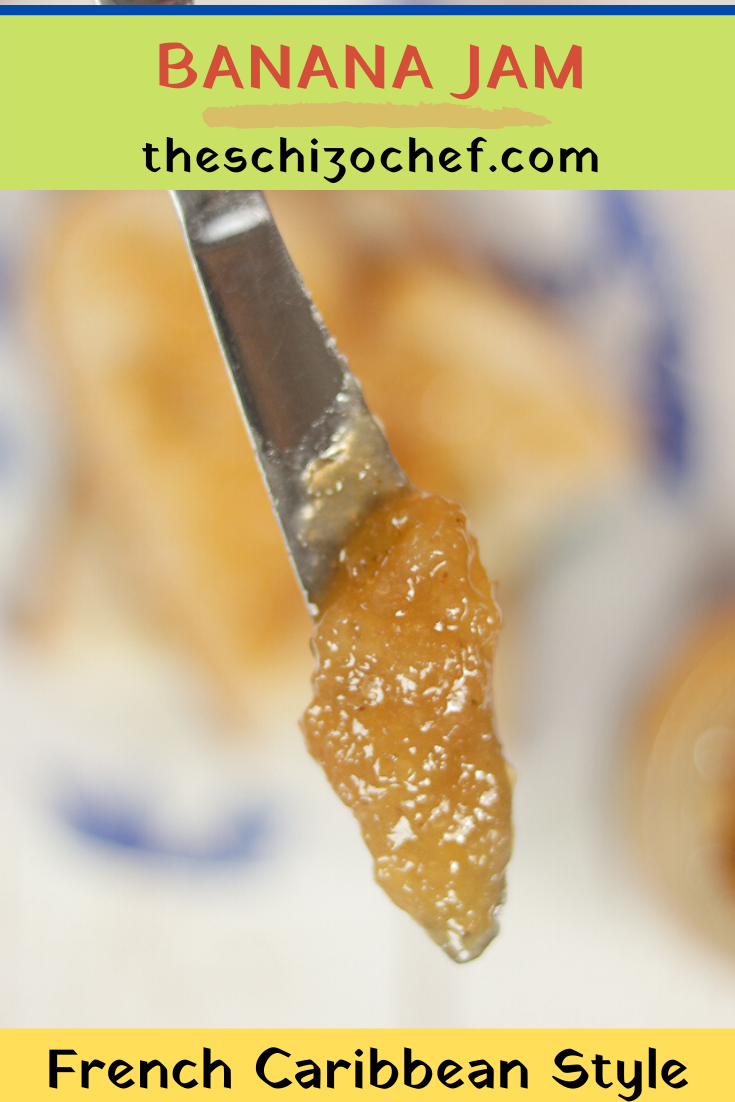 DO YOU YUM? SAVE IT BELOW!
Yum
Don't forget to visit the RECIPE INDEX with over 1000 recipes from around the world including lots of Vegetarian Recipes and Gluten Free Recipes!