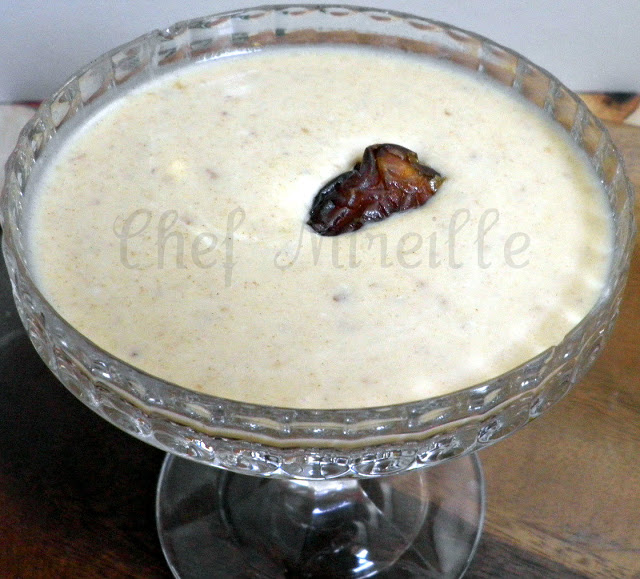 Inspired by Aarthi's Oat Date Milkshake, I have now been making many variations of her recipe – adding different fruits and flavorings. I've really begun to enjoy dates more than I ever did in the past. I used to find them sickeningly sweet, but they are a great addition to smoothies and here is one of them:
Banana-Coconut Date Lassi
(click here for printable recipe)
Ingredients:
12 pitted dates
6 tablespoons oat bran
13.5 oz. can coconut milk
3 bananas
1 cup non-fat Greek yogurt
1 teaspoon ground cardamom
2 tablespoons sugar
options for garnish – more dates or toasted grated coconut
Soak dates and oat bran in coconut milk for at least 1 hour.
In a food processor, mix this with bananas, yogurt, cardamom and sugar. Blend well. Make sure there are no large chunks of date.
Serve, garnished with date or toasted coconut, if desired
This is a filling, nutritious breakfast smoothie that will provide you with natural energy. You can even soak the bran and dates the night before. Then just wake up in the morning and stick everything in the food processor or blender – instant breakfast in 5 minutes! Put it in a travel container and you're out the door, ready to handle what the day will bring you as you drink this delicious smoothie on the train on your way to work!
As my blogging topic for this week's BM is Summer Recipes for Kids, this is a healthy option that works for both kids and adults. Full of banana flavor that most kids love, they won't know it's also full of healthy stuff like oat bran.
Check out the Blogging Marathon page for the other Blogging Marathoners doing BM#16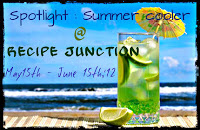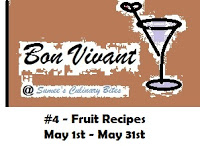 …linking to Srivalli's Kids Delight hosted this month by Smitha, Tickling Palates' Let's Cook with Fruits, Recipe Junction's Spotlight Summer Cooler & Sumee's Bon Vivant #4 – Fruit Recipes
LIKE THIS RECIPE? LEAVE A COMMENT..I LIVE FOR THEM!
Chef Mireille
https://www.globaltasteinc.com
Like me on FACEBOOK!
Follow me on TWITTER!
Sign up for our updates!
Subscribe to get our latest content by email and get your FREE Pantry Cheat Sheet - Learn the basics to cook any International cuisine!