Last Updated on June 3, 2015 by Chef Mireille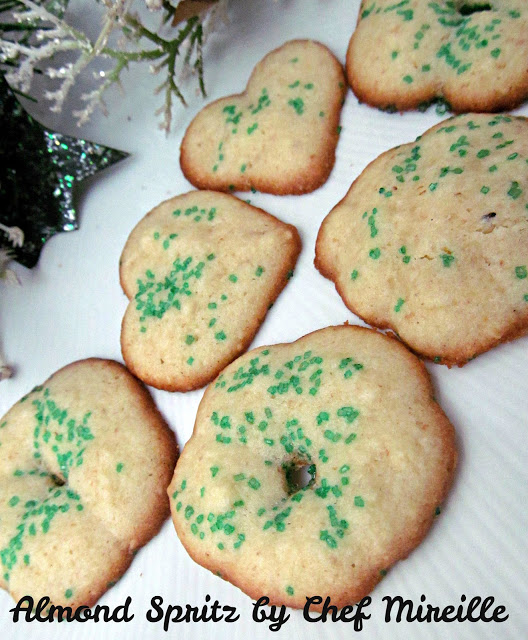 Spritz are Scandinavian cookies made into decorative shapes via the use of a cookie press. I made this almond variation of these delightful cookies.
Almond Spritz
Ingredients:
1 cup powdered sugar
1 cup butter, softened
1 teaspoon almond extract
1 egg
3/4 cup ground almonds/ almond meal
1 1/4 + 1/3 cup all purpose flour
1/4 teaspoon salt
In a large bowl, beat sugar, butter, egg and almond extract until light and fluffy.
Add flour, ground almonds and salt and blend well. Refrigerate for 30-45 minutes.
Preheat oven to 400 F.
Fill cookie press and fit with desired plate. Press dough onto ungreased cookie sheets. Sprinkle colored sugar on top.
Bake for 5 minutes, until the edges are lightly browned.
Remove from cookie sheets and cool.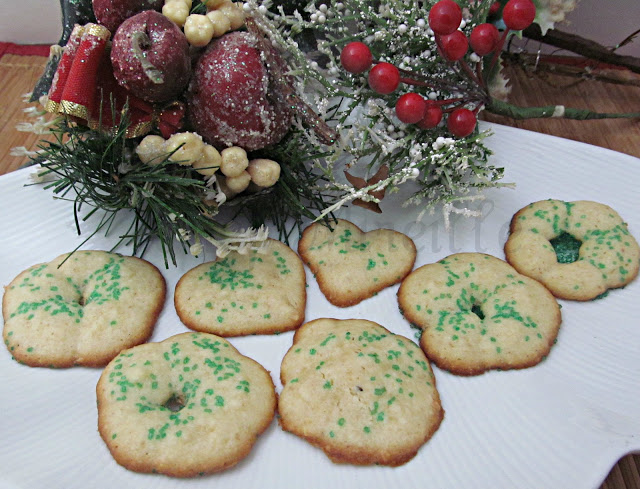 Hope you enjoy this nutty variation!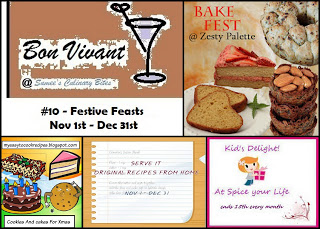 serving at:
Srivalli's Kid's Delight hosted by Veena
Bake Fest
Serve it Series, hosted by Krithi
Sumee's Bon Vivant – Festive Feasts
Christmas Cookies & Cakes
LIKE THIS RECIPE? LEAVE A COMMENT..I LIVE FOR THEM!
Chef Mireille
Like me on FACEBOOK!
Follow me on TWITTER!