Last Updated on June 3, 2015 by Chef Mireille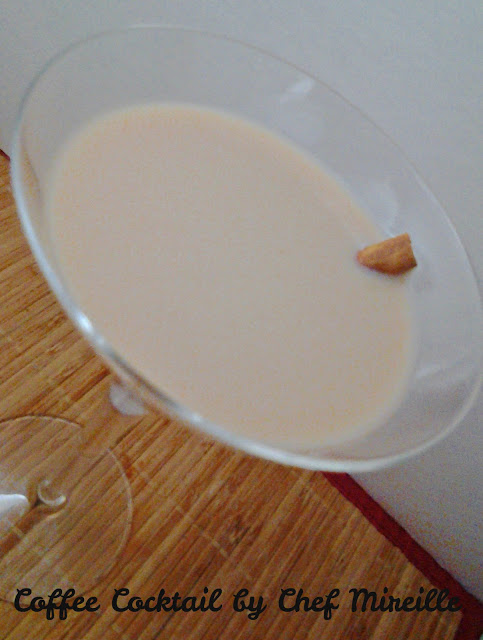 I am not a big alcohol drinker. Most social events I simply enjoy a glass of red or white wine, depending what mood I am in. However, certain days deserve a great cocktail and celebration of the New Year is one of them. A fabulous cocktail to drink away all the sad and unfulfilling things that occurred in the previous year and celebrate the oncoming year full of promise, hope and new goals.
Celebrate the New Year with this fabulous cocktail, which I have also adapted to a mocktail, for the non-alcohol drinking folk!
Coffee Cocktail
Serves 2
(click here for printable recipe)
Ingredients:
1 shot glass of strong, espresso coffee
1 shot glass apricot brandy
1/2 shot glass creme de cacao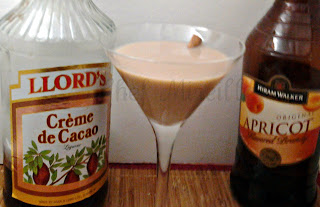 2 shot glasses of milk
2 cinnamon sticks, for garnish
Combine all ingredients and shake well. Pour into a martini glass. Serve with cinnamon stick.
Mocktail – Substitute alcohol with apricot nectar
Happy New Year!
May all your goals, dreams and aspirations for 2013 come true!
LIKE THIS RECIPE? LEAVE A COMMENT..I LIVE FOR THEM!
Chef Mireille
Like me on FACEBOOK!
Follow me on TWITTER!