Last Updated on June 3, 2015 by Chef Mireille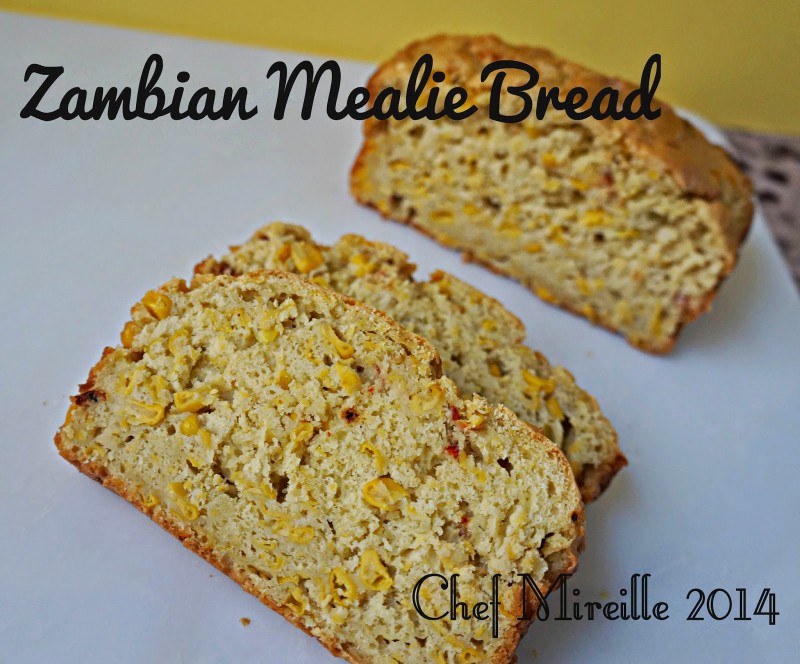 You may have noticed recently I'm on a bit of a health kick with a bunch of healthy salads and soups, but I believe diet is all about balance and there is no need to eliminate anything from your diet. The key to a healthy diet is to eat large quantities of fruits, vegetables and lean proteins and limit the consumption of sweets and carbs, especially simple carbs that include all purpose flour and white rice. Notice I said limit, but I did not say eliminate. Since I have been eating all these healthy foods, I had absolutely no guilt in enjoying this delicious bread from Africa.
I love cornbread and have been trying variations from throughout the world. A few months ago I brought you Paraguay's version and today I am taking you off to the southern African country of Zambia. The only thing I know about Zambia is that it is home to Victoria Falls, one of the wonders of the world on my Bucket List.
This bread has many different variations throughout several countries in southern Africa. The roasted chiles is what is unqiue to the Zambian version.
Zambian Mealie Bread
Yield: 1 loaf
Ingredients:
2 15.25 oz. cans corn, drained (you can also use about 4 cups of frozen corn, defrosted)
4 eggs
4 tablespoons butter, melted
2 cups all purpose flour
4 teaspoons baking powder
4 tablespoons sugar
1 teaspoon salt
8 bird's eye chiles
Roast chiles directly over fire of stove until skin is charred. Place in a bowl and cover with plastic wrap so that the chiles will sweat. Leave it to rest for 20 minutes.
Remove skin and chop the chiles.
Preheat oven to 350 F. Spray a loaf pan with non stick spray.
In a food processor, mix the eggs and butter until thoroughly combined. Add 1 of the cans of corn and pulse around 15 times. You don't want to process until smooth, just break down the corn a little bit.
Transfer to a large bowl. Add flour, baking powder, sugar and salt. Mix to combine.
Add remaining corn and chilies and mix until combined.
Place in prepared dish.
Bake for 45 – 50 minutes.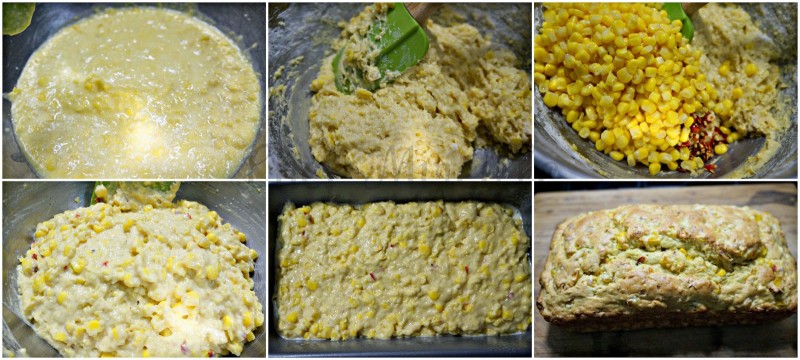 The aroma was tempting me so much I could not wait and cut a little as soon as it came out of the oven, even if it was still too soft to cut and crumbled a bit.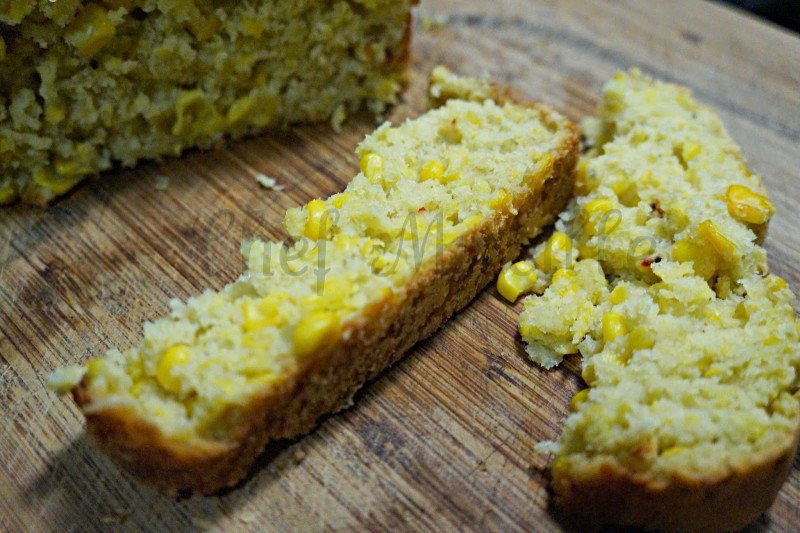 After you wait until it cools, you will be able to slice it better.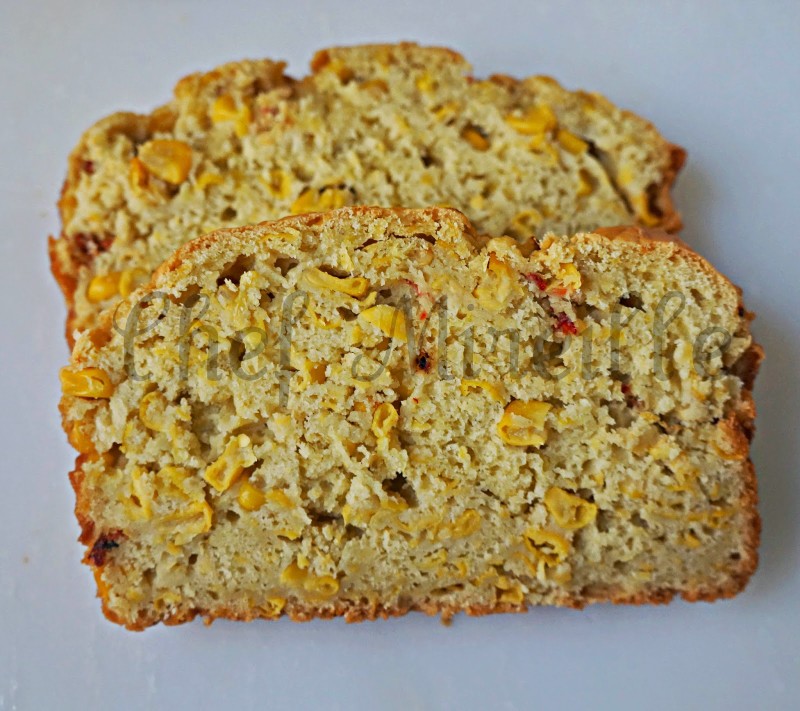 Check out the Blogging Marathon page for the other Blogging Marathoners doing BM#41
LIKE THIS RECIPE? LEAVE A COMMENT..I LIVE FOR THEM!
Chef Mireille