Last Updated on May 19, 2020 by Chef Mireille
Yuca Donuts – Gluten Free Cassava Donuts – These donuts are a popular Nicaragua street food.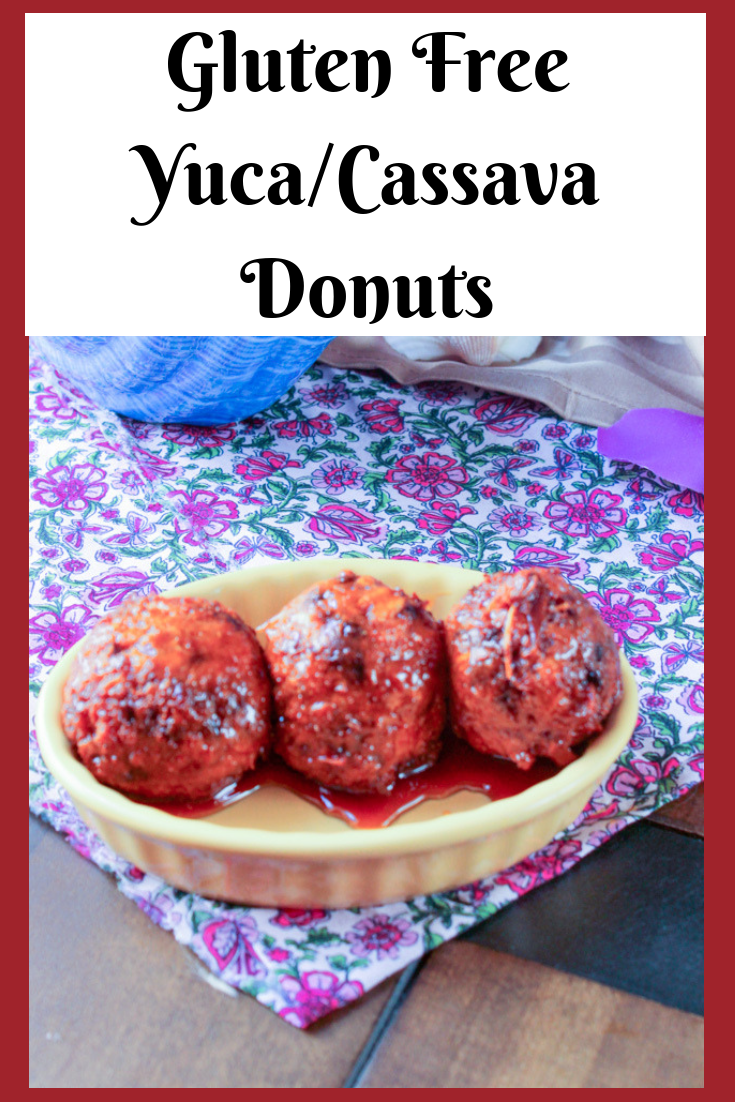 If you're Gluten Free, cassava/yuca should be your best friend in all it's forms. Whether you are eating the vegetable itself or indulging in a sweet bowl of tapioca pudding (yep tapioca is made from yuca) or using tapioca starch in baked goods, cassava/yuca helps you easily create gluten free meals.
The next time you are struggling to create a gluten free dish whether it's breakfast or dessert, remember yuca and tapioca and the choices will be endless.
A few days ago it was Ube Donuts and today we have Yuca Donuts. I found out about these when I was watching an episode of Street Eats, a Travel Channel program that explores the street foods from countries all over the world. As they were going through Central America, the yuca donuts of Nicaragua intrigued me. Although maybe not an exact replica, this is at least a close cousin to the one I saw on the show.
Before we get to today's recipe, let's check out some other Donut Recipes…
Donut Recipes

IN THE MAKING – HOW TO MAKE YUCA DONUTS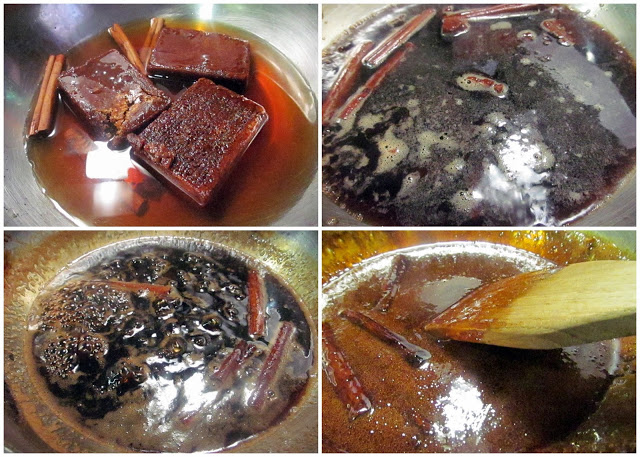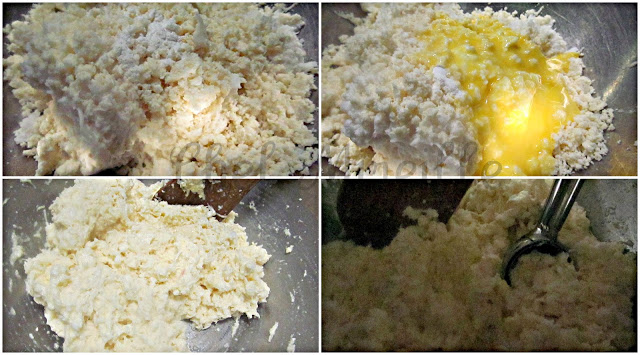 These #glutenfree donuts are a perfect treat for holiday season or any time!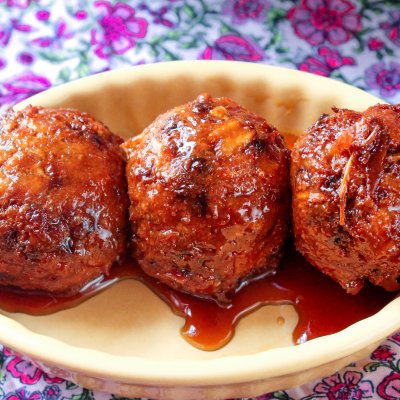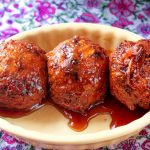 Print Recipe
Yuca Donuts – Gluten Free Cassava Donuts
Gluten Free Donuts
Ingredients
2

cups

yuca

peeled and finely grated (or defrosted frozen grated cassava)

3/4

cup

queso fresco

crumbled (paneer can be substituted)

1/3

cup

frozen grated coconut

defrosted and all liquid squeezed from it

1

egg

beaten

1/2

teaspoon

baking powder

oil

for frying

Syrup Ingredients:

1 1/2

cups

piloncillo

jaggery can be substituted

1 1/2

cups

water

4

cinnamon sticks

juice of 1 lime
Instructions
Combine all the syrup ingredients and boil for about 15 minutes, until syrup consistency is achieved. Let cool.

Combine yuca, queso fresco, coconut, egg and baking powder until a soft batter is formed.

Heat oil to 350 F.

Using a mini scoop take a spoon of the batter, pressing well against the side of the bowl to make sure the batter is tightly compacted.

Drop into the hot oil. It will bubble a lot. Once bubbles subside, using a spider remove any excess particles that broke off from the ball of batter. This will keep your oil clean so that you can reuse the excess oil. Fry until golden brown.

Repeat until all the batter is used.

Drain on paper towels. Place donuts in syrup and coat on all sides.Serve warm.
Do you know anyone else who likes learning about international food, culture, history and travel? Bring them over here to join the party! Don't forget to use those share buttons!
Start Here to find out how the Schizo Chef can help you with your cooking, travel and other needs!
If you like this recipe, PLEASE LEAVE A COMMENT & SUBSCRIBE!

Logo courtesy : Preeti
Check out the Blogging Marathon page for the other Blogging Marathoners doing BM# 32
Sign up for our updates!
Subscribe to get our latest content by email and get your FREE Pantry Cheat Sheet - Learn the basics to cook any International cuisine!