Last Updated on May 31, 2015 by Chef Mireille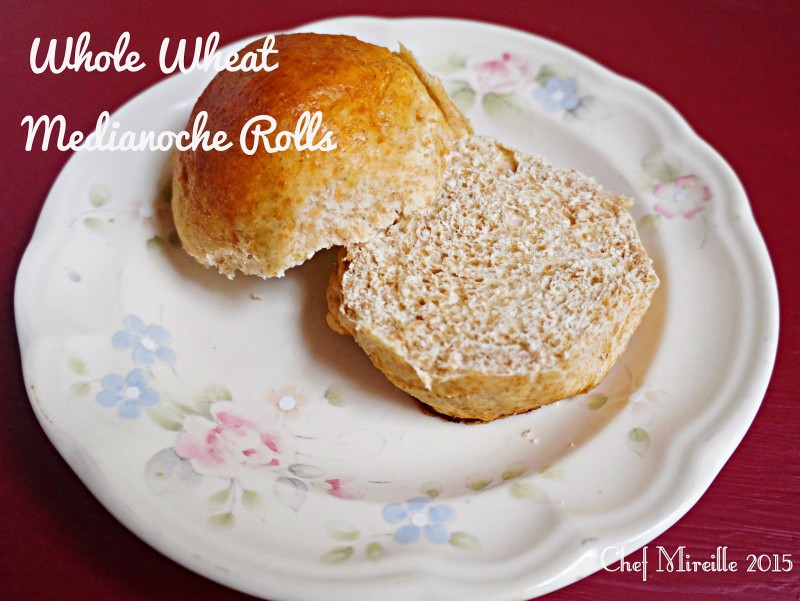 Cubanos are my all time favorite sandwich. Roast pork, ham, pickles, cheese pressed on a parrilla for a crusty exterior on the bread is an explosion of flavors. This makes a very hearty meal.
Medianoche is Cuba's tea time, where small snacks are enjoyed with a cafecito. Medianoche sandwiches are made with a sweet egg rich bread. These sweet rolls perfectly complements ham and cheese, a much more simplified sandwich than the multi-faceted Cubano.

I made the bread a little healthier than the classic version by using whole wheat flour and vegetable shortening, instead of lard (rendered pig fat).
Pan Medianoche
Yield: 16 rolls
Ingredients:
4 1/2 teaspoons dry active yeast
1 1/4 cups warm water
3/4 cup sugar
2 teaspoons salt
1/2 cup melted vegetable shortening
3 well beaten eggs
3 cups whole wheat flour
2 1/2 – 3 cups bread flour
egg wash (1 egg beaten with 1 tablespoon water)
2 tablespoons melted butter
Dissolve 3 tablespoons of the sugar in the warm water. Sprinkle yeast on top and leave for 5-10 minutes until yeast is proofed and foamy.
In the bowl of an electric mixer with the dough hook attachment, combine whole wheat flour, remaining sugar, salt, shortening and eggs. Beat for 1 minute.
Add yeast and 2 cups of the bread flour. Knead on medium speed for 7-8 minutes, adding additional flour as necessary to yield a smooth and elastic dough.
Place in a lightly greased bowl.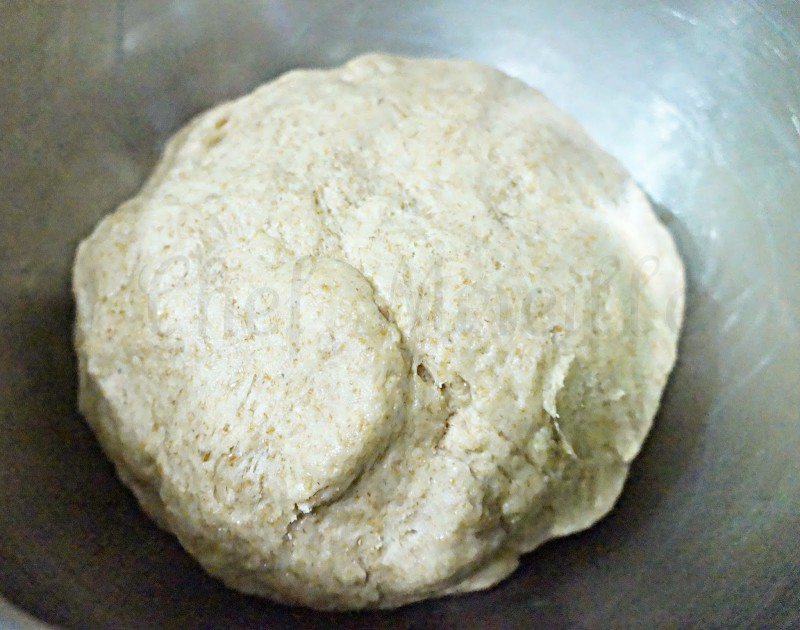 Cover with greased plastic wrap and a kitchen towel. Leave to rise until doubled in size, about 1 hour.
On a lightly floured board, knead for 1-2 minutes. Divide into 16 equal sized portions, about 3-3.2 oz. each.
Place on a lightly greased cookie sheet with a little space between each roll.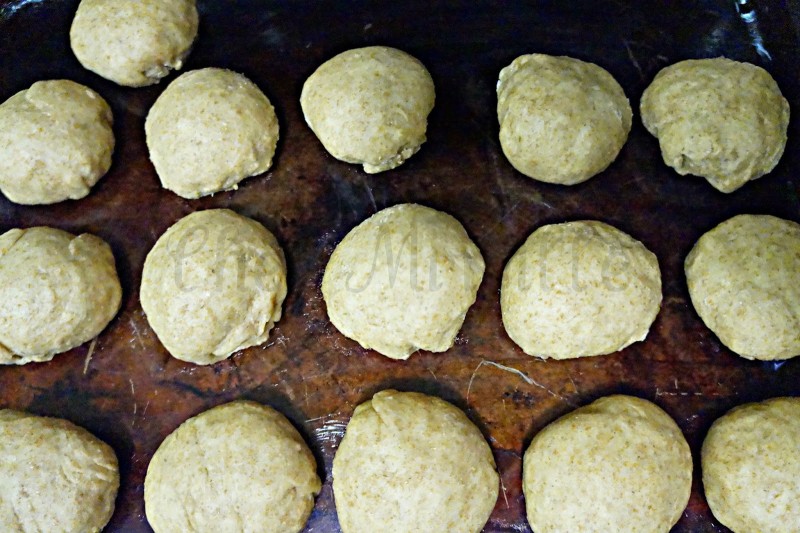 Cover with a slightly dampened towel and leave to rise until doubled in size, about 1 – 1 1/2 hours,
Brush with egg wash.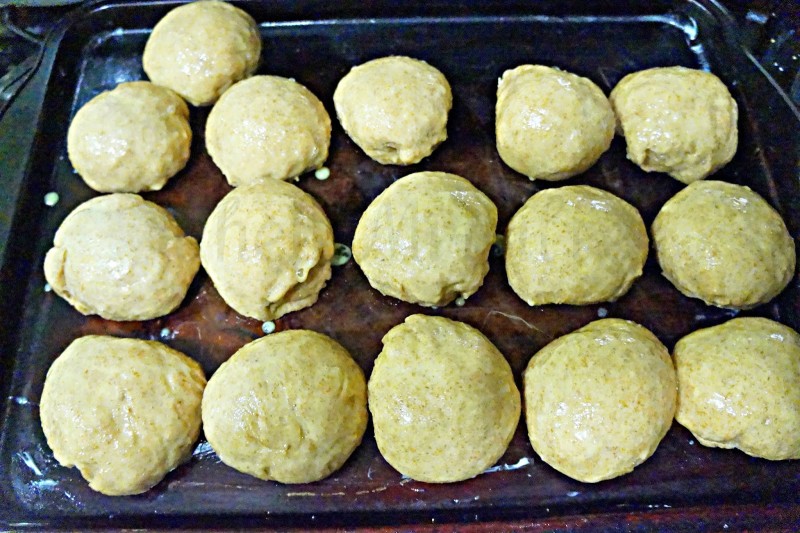 Preheat oven to 350 F.
Bake for 35 – 40 minutes, until golden brown and sound hollow when tapped.
Brush with melted butter.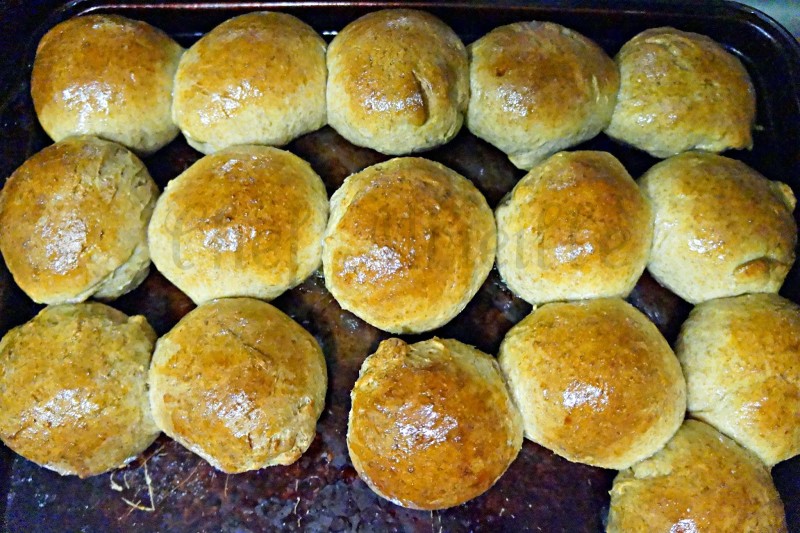 This can just as easily be enjoyed on its own or with some coffee…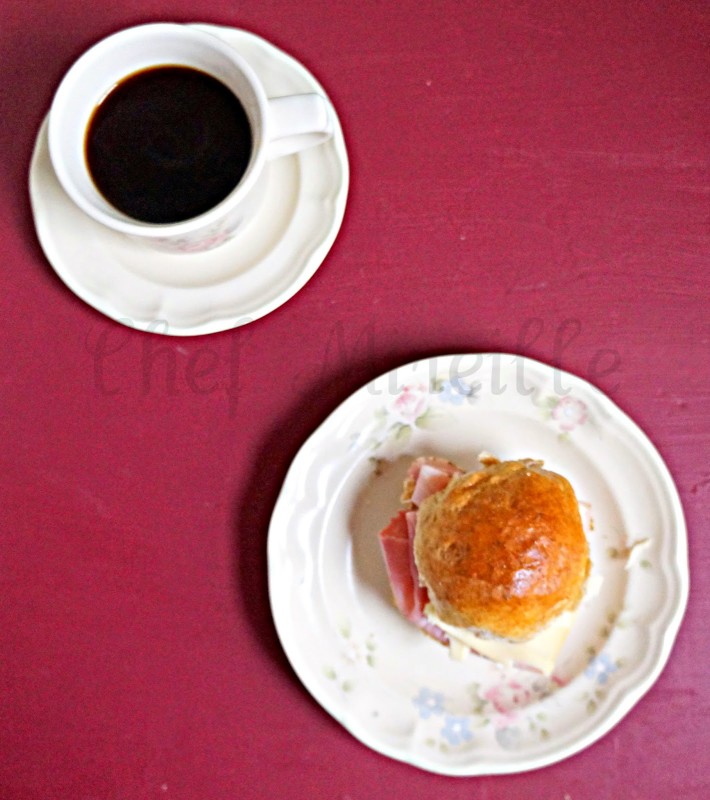 or serve a typical medianoche sandwich of ham and cheese…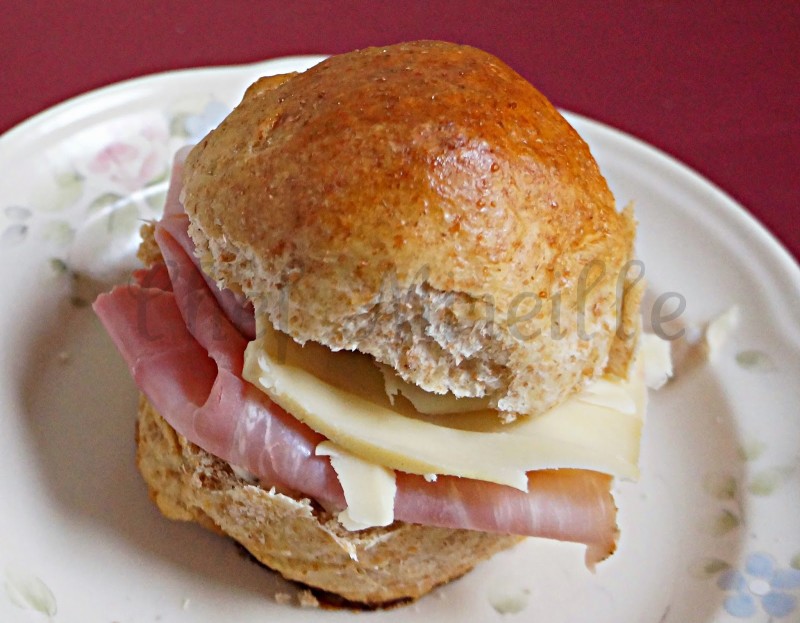 or can be included as part of a complete breakfast with some fruit,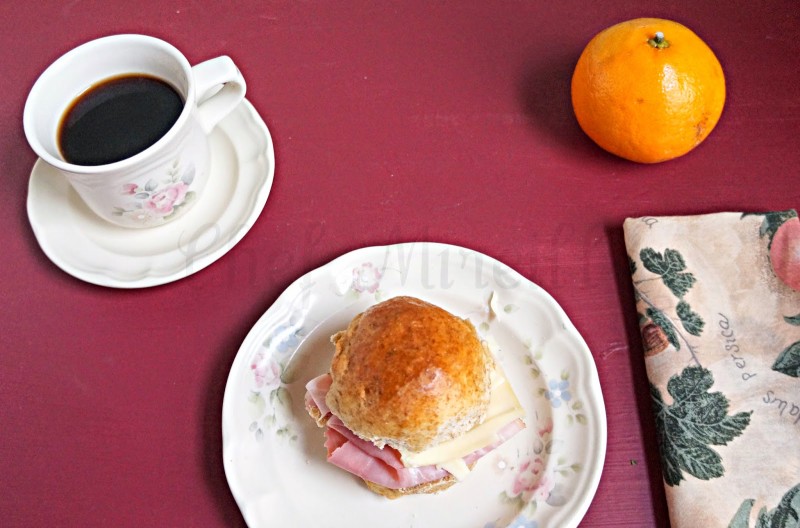 Check out the Blogging Marathon page for the other Blogging Marathoners doing BM#48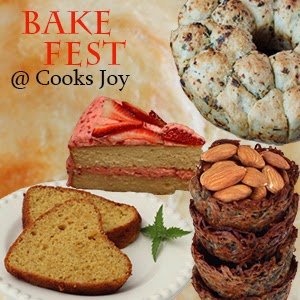 …linking to Come Join Us for Breakfast & Bake Fest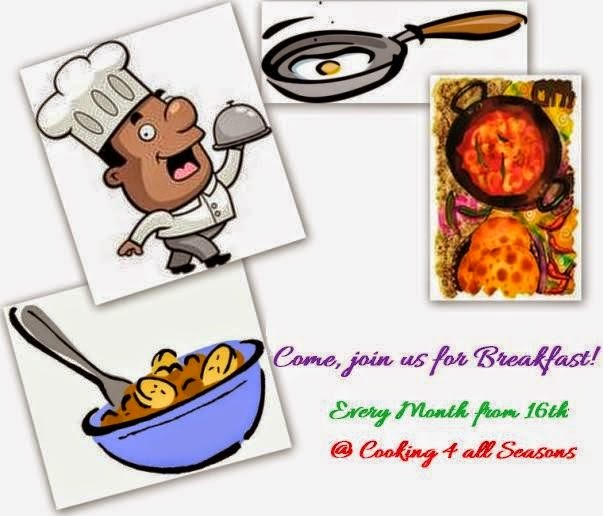 LIKE THIS RECIPE? LEAVE A COMMENT..I LIVE FOR THEM!
Chef Mireille