Last Updated on December 14, 2020 by Chef Mireille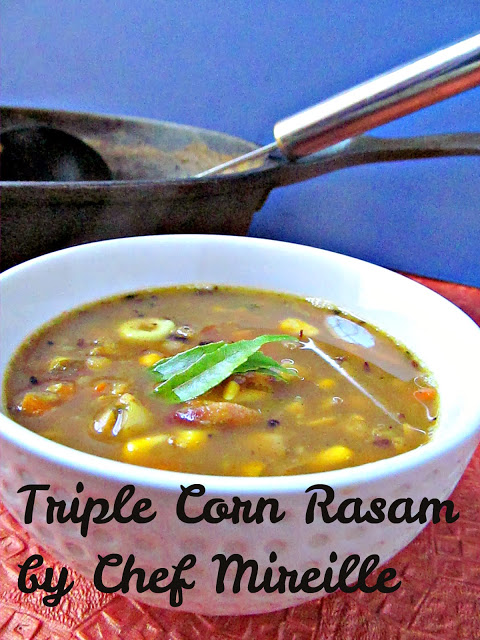 Blogging Marathon #35
Theme: Cooking with Corn
A few weeks ago, it was our first really cold weekend of the season with the temperatures in the 20's and the wind howling all day and night long. The wind was so strong, the windows were vibrating. I had been visiting my Mom for the weekend, helping her to cook in preparation for an office party the next day. I came home Sunday evening and wanted something warm and comforting and had some leftover cream style corn after making the aioli for yesterday's hush puppies. I needed to finish the rest of the canned corn before it went bad and decided to make a non-traditional rasam.
Rasam is a traditional South Indian soup, flavored with a souring agent – usually tamarind and/or tomato. It can be made in a variety of flavors – everything from pineapple to lemon to fenugreek. The soup is usually very thin with few whole ingredients often served in a glass – in fact the English translation is usually referred to as pepper water, however I used cream style corn for a slightly thicker rasam.
In this soup, corn is really the star. I used three different types of corn – sweet corn kernels (frozen), cream style corn (canned) and hominy/grano de choclo (frozen). Hominy Corn, also known as Grano de Choclo in Spanish is a type of field corn. When sold dried, the name is Mote Pelado. It is not the same as sweet corn. The kernels are much larger and fatter. The kernels are dried and then boiled with charcoal and powdered lime. This corn is especially popular in Peru where it is often simply boiled or roasted and served with ceviche and other street food. This is the type of corn that is used to make masa harina – the corn flour used to make arepas, tortilla, tamales and other South American corn based breads. With the use of hominy and creamed style corn, this really is a fusion-style (I know fusion is such an over-used word but I really don't know another way to describe it) rasam.
Triple Corn Rasam
Serves 4
Ingredients:
1/4 cup toor dal (split pigeon peas)
3/4 cup cream style corn
3 cups water
5 tablespoons tamarind concentrate
1/2 cup canned diced tomatoes (fresh tomato is preferable, but I had run out)
1/2 cup frozen corn kernels
1/2 cup frozen hominy corn/grano de choclo
1/2 cup carrots, grated
2 green chiles, split
1 tablespoon rasam powder
1/4 teaspoon ground turmeric
2 tablespoons cilantro leaves, chopped
1 tablespoon lemon juice
salt, to taste
1 tablespoon ghee
a pinch of asoefetida
1 teaspoon cumin seed
1/2 teaspoon mustard seed
1/4 teaspoon fenugreek seed
12 curry leaves
Cook toor dal in 1 1/2 cups water until tender. Drain and mash the dal.
Combine water, cream style corn, sweet corn kernels, hominy corn, chiles, carrots, tomatoes, turmeric, cilantro, tamarind concentrate and rasam powder in a pot. Bring to a boil. Reduce to a simmer and cook for 10 minutes.
Add mashed dal and salt, to taste. Cook for another 5 minutes.
In a skillet, heat ghee. Add asoefetida. After 10 seconds, add mustard seed, cumin seed and fenugreek seed. Fry for 1 minute. Add curry leaves and fry for another minute. Add to soup with the lemon juice.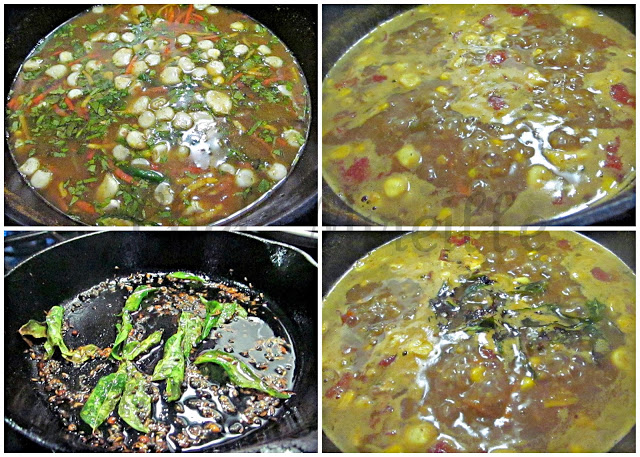 Stir to combine and cook for 1 more minute.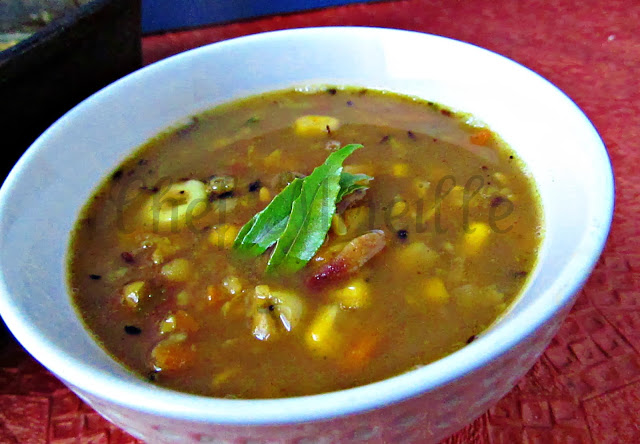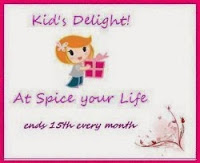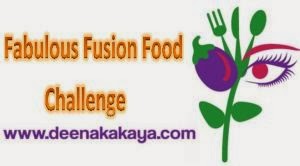 Check out the Blogging Marathon page for the other Blogging Marathoners doing BM#34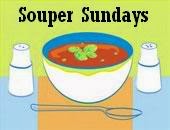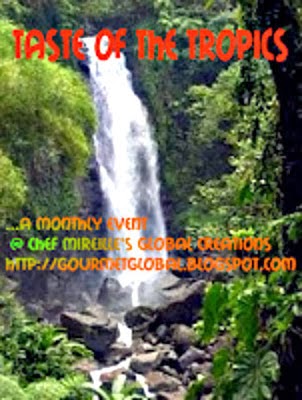 …linking to Taste of the Tropics-Corn, Kid's Delight hosted by Sandhya, Fusion Food Challenge & Souper Sunday
LIKE THIS RECIPE? LEAVE A COMMENT..I LIVE FOR THEM!
Chef Mireille