Last Updated on March 20, 2018 by Chef Mireille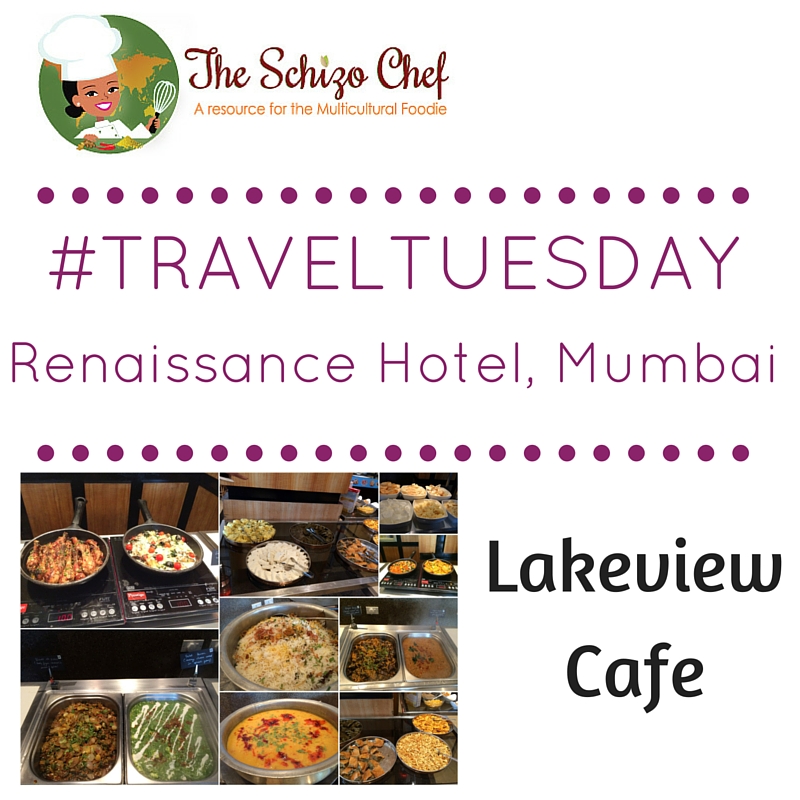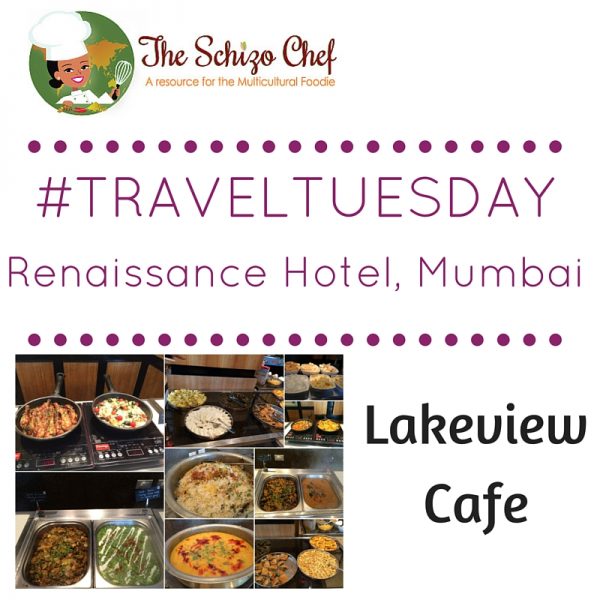 It's been several months since I've done a #TravelTuesday post. It's not that I didn't have things to write about. There are many places I visited in NYC I could inform you about, but time just has a way of running away from you when you are a blogger and work full time. Anyway, I just came back from a trip around South Asia, visiting Singapore, Penang, Chiang Mai, Bangkok and Mumbai. It ended on a great note. While I only had three days in Mumbai, so much was packed into those few days thanks to my two hosts in Mumbai.
There are a group of bloggers – we call ourselves the BMers – we blog on specific themes every month and support each other online and off via our daily whatsapp conversations. I've met all the NY/NJ based members of the group and we meet every few months. This was the first chance I got to meet two of the members based in India and one of them even invited me to stay with her. Instead of staying at an impersonal hotel, I got to stay in a home and it was a fun, action packed 3 days. Due to one of her PR contacts as a blogger, she received an invite to go to a special event at Renaissance Hotel, Mumbai and managed to swindle a few extra invites for myself and the other Mumbai based blogger of our group.
#RHomeSecrets is an event held at Renaissance Hotel Mumbai's Lake View Cafe. The cafe's weekly Sunday brunch is no small matter, with a large variety of both Indian and Western inspired dishes. However, #RHomeSecrets Sundays make the weekly event even more special. From many submissions submitted by home chefs who originate from different regions of India, five finalists are chosen and their home recipes are created by Lake View's chefs. Guests get to experience the cuisine of the many different states of India. As a blogger, I was part of a select group asked to participate in a blind taste test and guess the primary 3 ingredients in each recipe. Since some ingredients are unfamiliar to me, you can guess how I failed miserably. However, my Mumbai host won so I was still truly happy and just as glad that she won. It's not like I could have used the prize anyway – a complimentary lunch at the cafe, so even if I had won, I would have ended up giving it to her anyway.
Even if it's not an #RHomeSecrets weekend, the buffet brunch is not to be missed if you are in Mumbai. From street food faves like Pav Bhaji and Paneer Tikka to flavorful biryani's and pulao's to pastas and salads, as well as scrumptious curries and pastries.
….not to mention their impressive dessert station including both western and Indian delicacies…here is a small sampler of just a few of their dessert options
Enjoy your scrumptious meal with a great view.
Their Sunday brunch is really not to be missed.
After the immense success of RHome Secrets Season 1 and 2, Renaissance Mumbai is back with the third Season to promote regional dishes of India. Renaissance Mumbai Convention Centre Hotel in association with SecretIndianRecipe.com, introduced a unique concept
RHomeSecrets on Mother's Day in 2015 to rediscover few forgotten yet famous Indian dishes of the golden times. Five home chefs of Season 3 were introduced to a set of renowned food writer and influencers at a fun-filled event held on 6th March, 2016 at Lake View Café, Renaissance Mumbai.
To tickle the curiosity of the food lovers, Renaissance Mumbai hosted a blindfold challenge where the influencers and media were served small portions of the dishes and asked to guess the cuisine / special ingredient of the dish. To give the event another fun spin, guest blogger were given access to the pool, an additional feature introduced by the hotel where guest can get complimentary access to pool at the Sunday brunch.
Below are the dishes served at RHomeSecret Sunday Brunch.
| | | | |
| --- | --- | --- | --- |
| Date | Home Chef | Cuisine | Dish name |
| 7th Feb, 2016 | Zeenat Hasta | Bohri | Chicken Kari Gravy |
| 21st Feb, 2016 | Sumitra Choudhary | Bengali | Chapar Ganto |
| 28th Feb, 2016 | Urmila Lovekar | Konkani | Lagna Shaak |
| 6th March, 2016 | Shanabe | Travancore, Kerala | Kudampuli Meen Curry |
| 27th March, 2016 | Sayantani Mazumber | Kashmiri | Dogri Chicken Masala |
RHomeSecrets aims to take guests on a nostalgic culinary journey, reviving the ancient delicacies that have been long forgotten. For this one of a kind promotion, Secret Indian Recipe has handpicked eight brilliant chefs who whip up their authentic home cooked meals every Sunday for the guests.
The recipes launched at the festival will be available on the SecretIndianRecipe.com website. The skilled chefs will showcase different flavours and legacy of the diverse Indian cuisine.
SecretIndianRecipe.com is an online portal for food aficionados, who can browse through a robust bank of recipes put together by various home cooks, bloggers and food lovers. The site also provides the user base a platform to connect with global audiences.