Last Updated on January 12, 2020 by Chef Mireille
Brooklyn Botanical Garden is a haven for nature lovers, with one of the largest Rose Gardens in North America.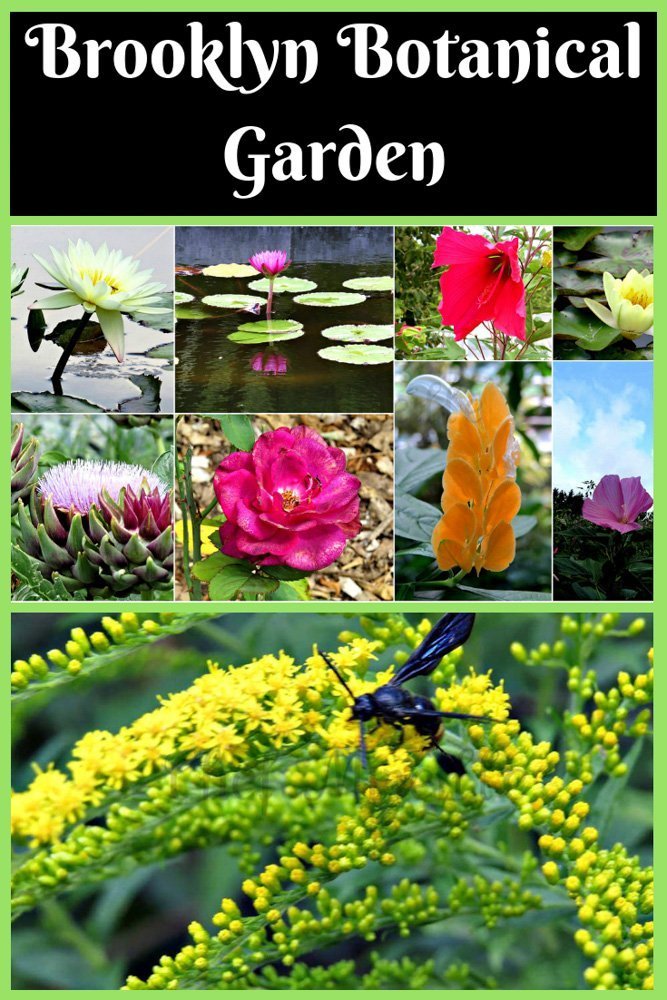 I live in Brooklyn, NY which is located within the confines of urban NYC. The New York City metropolitan area consists of 5 boroughs – Manhattan, Brooklyn, Queens, Staten Island & the Bronx. Don't know why but the Bronx is the only one that gets an article and no one ever says "Bronx". It's always "the Bronx" or to be more accurate in a true Bronx accent "da Bronx". Each borough has its own unique cultural identity. Someone from Bensonhurst (Brooklyn) will have a completely different accent than someone from Forest Hills (Queens) or da Bronx.


One of my little pet peeves with the tourists who crowd our streets no matter what time of year is that the majority of them never step outside of Manhattan. Sure it has the Statue of Liberty, Empire State Building & the Museum of Natural History. However, the true cultural diversity that makes NYC so unique they are missing out on by staying within the confines of Manhattan. People watch too many movies and they think da Bronx and Brooklyn only have drug dealers and mob wars. I can bear witness that is not the case. I recently had a friend from Austria stay with me. She had been to NY several times before, but had never been outside of Manhattan. When she first arrived, she was scared to go out alone because of those movies. One walk about my neighborhood and she was stunned to discover gorgeous homes and quiet, tree lined streets with stores and a plethora of dining options, not to mention my friendly neighbors.
One thing you can see when you step out of the city (what people who live in the outer boroughs refer to Manhattan as) is nature. Ok so Manhattan has Central Park, but the outer boroughs has so much more. One thing it lacks is a Botanical Garden. There are two in the NYC boroughs – one in da Bronx and the other in Brooklyn, just 15 minutes from my apartment. To be honest, I hadn't been in several years, but with my friend visiting, I was playing tour guide. She again was so surprised to see so much beauty and natural diversity in Brooklyn. Easily accessible via public transportation (the subway station is across the street), include a visit to Brooklyn Botanical Gardens on your next trip.

I am sharing some of the photos today, but I went in summer. Springtime when everything is in bloom is the ideal time to visit when better photos would have been possible. In Spring, there is the annual Cherry Blossom Festival and all the roses in the Crawford Rose Garden would have been in bloom. The Crawford Rose Garden, open since 1928, is one of the largest in North America with more than 1200 rose varieties.
There are many different gardens within the Botanical Gardens, including the Japanese Hill & Pond Garden, where you can see turtles and other aquatic animals swimming in the pond.
Other gardens include the Cherry Esplanade, Fragrance Garden, Discovery Garden, Rock Garden, Shakespeare Garden & the Children's Garden. The Children's Garden really focuses on teaching children about nature via interactive displays.
The Herb Garden displays herbs, vegetables and fruits to demonstrate how they grow.
They don't just appear on the supermarket shelves.
Magnolia Plaza & Lily Pool Terrace is also not to be missed.
There is also a temperature controlled conservatory where you can stroll through the Aquatic House, Bonsai House, Desert Pavilion, Warm Temperature Pavilion & Tropical Pavilion.
Don't miss a walk down the Celebrity Path, with homage to all the famous people from Brooklyn like Carole King, Barbara Streisand…and so many more…
Don't be afraid of Brooklyn and come experience an exploration in nature!
Don't forget to check out some of the other reasons to visit NYC:
Do you know anyone else who likes learning about international food, culture, history and travel? Bring them over here to join the party! Don't forget to use those share buttons!
Start Here to find out how the Schizo Chef can help you with your cooking, travel and other needs!
If you like this recipe, PLEASE LEAVE A COMMENT & SUBSCRIBE!