Last Updated on March 20, 2018 by Chef Mireille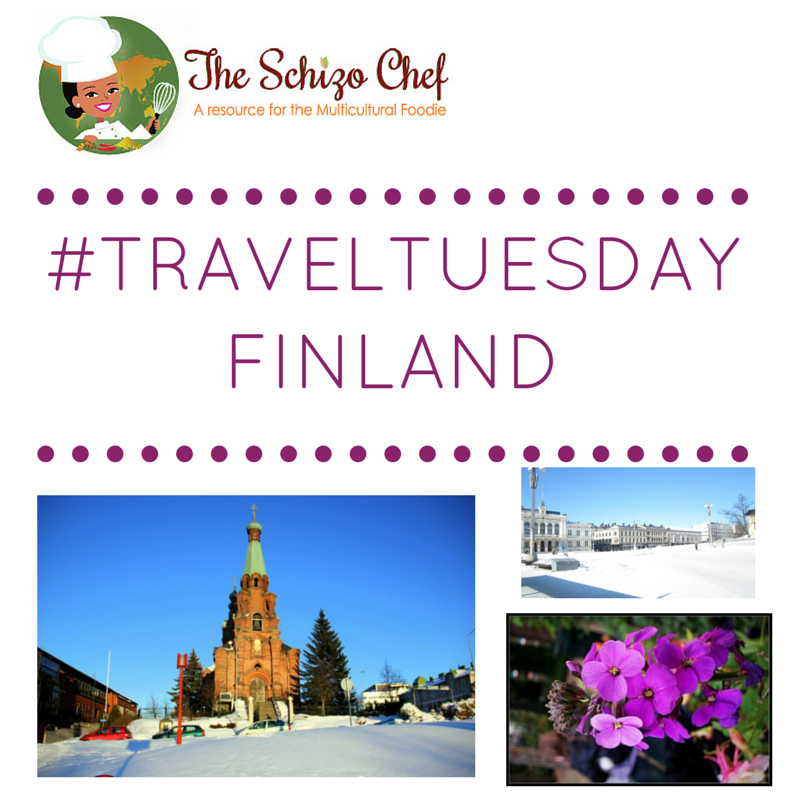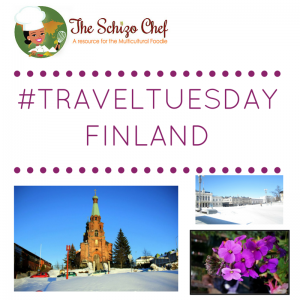 This week we have another guest blogger for my #TravelTuesday series. One of my food blogger friends, Ruchi has given some great insights into a Finnish city she had the opportunity to travel to for work.
Now in her words…
This is the first time I am blogging about travel. Thanks to Mireille for giving me this opportunity.
I visited a city named Tampere in the country of Finland. Of course I got the chance to visit this city because of my work.
Now, Tampere is a city in Pirkanmaa or southern Finland. It is the most populous inland city in any of the Nordic countries. The Nordic countries are a geographical and cultural region in Northern Europe and the North Atlantic. It consists of five countries – Denmark, Finland, Iceland, Norway, and Sweden. Tampere is located between two lakes, Näsijärvi and Pyhäjärvi. Helsinki is located approximately 160 kilometres (99 mi) south of Tampere, and can be reached in 1 1/2 hours by train and 2 hours by car. Tampere is also the most populous Finnish city outside of Helsinki – the capital of Finland.
Climate:
I had the chance of visiting this city both at mid-winter and mid-summer. And believe me the city goes over a complete makeover in between the 2 seasons. Winters are cold and the average temperature from November to March is below 0 °C (32 °F). Summers are mild. On average, the snow season lasts 4 – 5 months: from late November to early April.
Winters are snow, snow and snow…
And for an Indian who has never seen snow – this was a vivid experience. I had the chance of walking over a lake!!! No – definitely not like Jesus – well the lake was frozen and everyone over there was skating on it and I just utilized the chance to walk on a lake. In winters actually I didn't prefer to stay outside. So I used to hop from my hotel to a bus and then immediately into office or a mall and so on. But had fun anyways.
This is the picture of the lake. Can you believe it???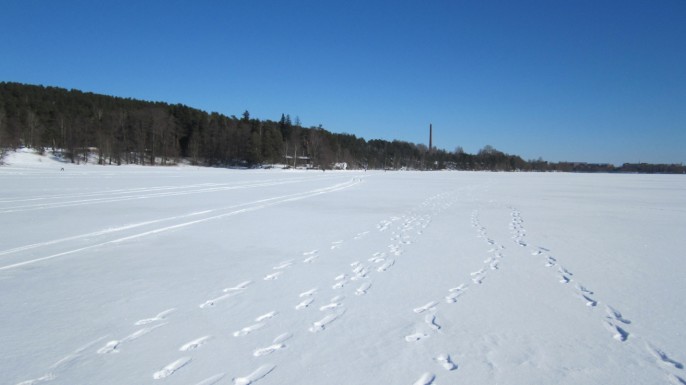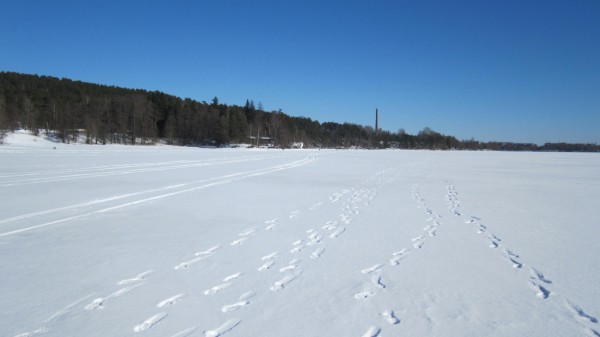 Summers are spectacular. You can see trees blooming everywhere. Suddenly the whiteness changes to green and after few days, colorful flowers.
You should see the people enjoying summer. They never go inside their homes and the sun also stays in the sky from 4am-11pm.
Visits:
If you plan to visit Finland then SOKOS hotel should be your choice. Sokos hotels are strategically located all over Finland.
The fact is that Finland lacks the must-see attractions, the 'wow' activities and the life-changing highlights that we often seek out when we choose a destination to visit. However just because these activities look so simple, and possibly unexciting at first glance, doesn't mean that they too cannot change one's life or at least help create a travel experience that stands out as something quite special.
The day we arrived we spent exploring the town. After a few days, we went to Sarkanniemi Park. The rides in the park and its location were outstanding. The park is a must for all visitors to Tampere. The entry is just 8 euros. It will cost more if you want to enjoy the rides also.
One day we boarded the Nordic JetLine that took us across the Baltic Sea to Tallinn in Estonia in about 90 minutes. If traveling from Finland, you won't need any visas. We were advised to take our passports, but no one checked them. So be it. Just so you know, Estonia has its own currency – The Estonian Kronner.
Since I just had about 6 hours with me to explore Tallinn, I rightly avoided the city and headed straight to the old town. A comfortable 20 minute walk found me at the edge of the old town. I was transported back a couple of centuries. Churches, cathedrals, tree-lined paved streets, beautifully painted homes; the marketplace were all a feast for our eyes.
Time just flew by and before I knew it, it was time to head back tp the pier to board the catamaran to Helsinki. At the Tallinn pier make it a point to buy booze. Every Finnish person on board had bought lots. Thanks to high import levies in Finland, buying booze in Estonia is a ritual for the Finns.
Food:
How can I miss food as a food blogger!  Unfortunately, I didn't try much food in Tampere. For one thing, I had stomach issues during my visit and I am not a fan of red meat. In Finland you will find a lot of non-vegetarian food available especially made of pork. The veg options in most restaurants only got introduced a few years back
One thing to mention is that I got introduced to croissants here in Tampere although it doesn't originate here. My hotel served this for breakfast and just croissants with butter was too good a start for my day. I loved it. Recently,  a few Indian / Asian restaurants started opening in Tampere.
These are from one of the Indian restaurants.
Another point worth mentioning is Santa Claus is very near!!! Yes just a night's journey from Tampere and you will reach the arctic circle where Santa Claus lives. Unfortunately I was not able to visit. So a reason for me to visit Tampere again!!!!