Last Updated on June 28, 2015 by Chef Mireille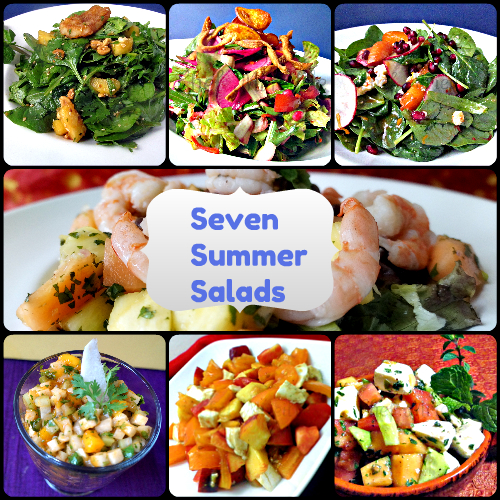 With hot and humid temperatures soaring, we all want to spend as little time as possible in a hot kitchen. Here are some ideas for summer salads to keep those hunger pains at bay without being weighed down by a heavy meal.
Independence Day is just around the corner with all the burgers and hot dogs being put on the grill, but these summer salads are a great alternative for your #glutenfree guests!