Last Updated on March 20, 2018 by Chef Mireille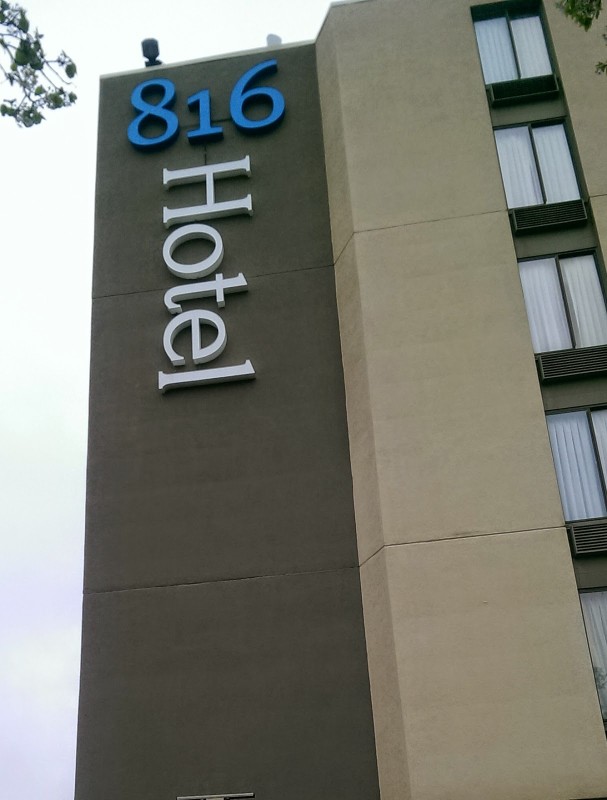 This blog is going through an overhaul and a major rebranding upcoming in a few weeks. Lots of changes will be coming to bring you more dynamic and varied content. From now on, Tuesdays will be Travel Tuesday here. Every Tuesday you will find travel information including lodging, sights, restaurant reviews, foodie highlights and more from New York and beyond…
Come along and join me for the ride to global destinations as we discover the world together!!!

816 Hotel – Kansas City, Missouri
I went to Kansas City a few weeks ago to attend my first blogging conference and was thoroughly impressed with Kansas City. It was my first trip to that part of the country and I was so surprised at the variety of cultures and dining options in Kansas City…but before we get to the food which will be highlighted in an upcoming Travel Tuesday issue, this issue is going to focus on where to stay on your visit to Kansas City.
After purchasing my ticket, I had to find someplace to stay. When making this decision, my two most important considerations were cost and location. I was doing Kansas City on a budget. Like most locations, the best priced hotels are usually all near the airport but quite a distance from the center of the city. Since I wasn't planning on renting a car, those hotels were out of the question, unless I wanted to bust the budget with cab rides.
The best deal to be had in Kansas City is at 816 Hotel.
Although not in the city center, it is located in the Westport area, which is the entertainment center of the city with bars and restaurants within just a few blocks. Additionally, the hotel provides a free drop off and pick up shuttle within 4 miles which covers the whole city center. Even if you don't want to wait the 15 minutes it usually takes for them to pick you up after you call, you can take the city bus and it will drop you one block from the hotel. An all day bus pass is $3.
Most hotels that offer a free continental breakfast only include coffee and some croissants or muffins. Most of the options at 816 Hotel are self service, except for the made to order omelette station. Other options include both hot and cold cereals, fruit, bread and accompaniments as well as a self service pancake machine. Just press OK and 2 pancakes pop out.
This is a business style hotel so there is a microwave, refrigerator and Keurig coffee maker in your room. There is a large supermarket just 2 blocks away that includes a Sushi bar, deli station and hot food bar. You can purchase food to store and eat in your room. The hotel does not have a restaurant or room service, but there is an order in menu that is available until 9:45pm.
This hotel was a former Holiday Inn Express, but recently remodeled to include different parts of Kansas City history and culture, including themed rooms. I got the BBQ room, which included a smoker, BBQ shower curtain and a headboard shaped like a smoker. It was really cool to look through the BBQ photos on the walls in my room and recognize celebrity chefs like Julia Child and Guy Fieri.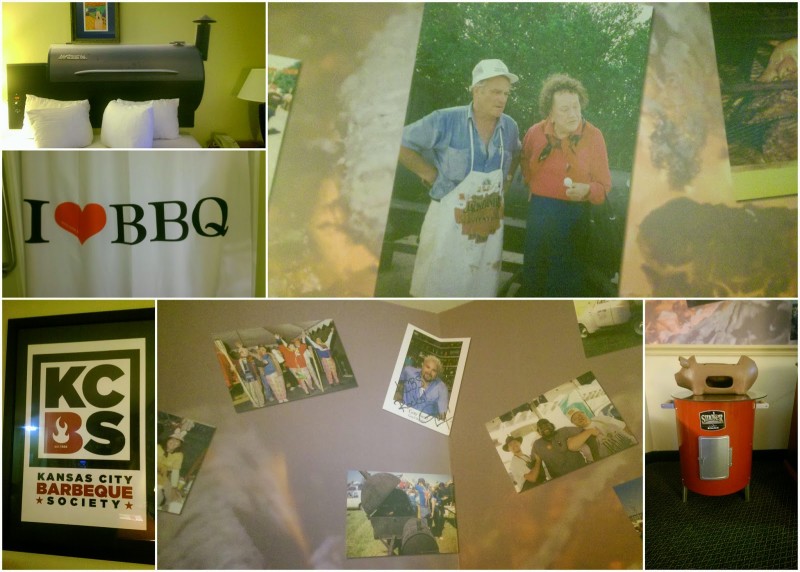 So if you don't want to spend the money to rent a car or stay in the high end centrally located hotels, but still have easy access to the city and dining options within walking distance of your hotel, 816 is the best choice in Kansas City.
816 Hotel Highlights
Free drop off and pick up shuttle within 4 miles
Complimentary daily breakfast
Restaurants within walking distance
Refrigerator, microwave and coffee maker in room
Free Wi-Fi
Complimentary access to Gold's Gym (2 blocks away)
…The best bang for your buck!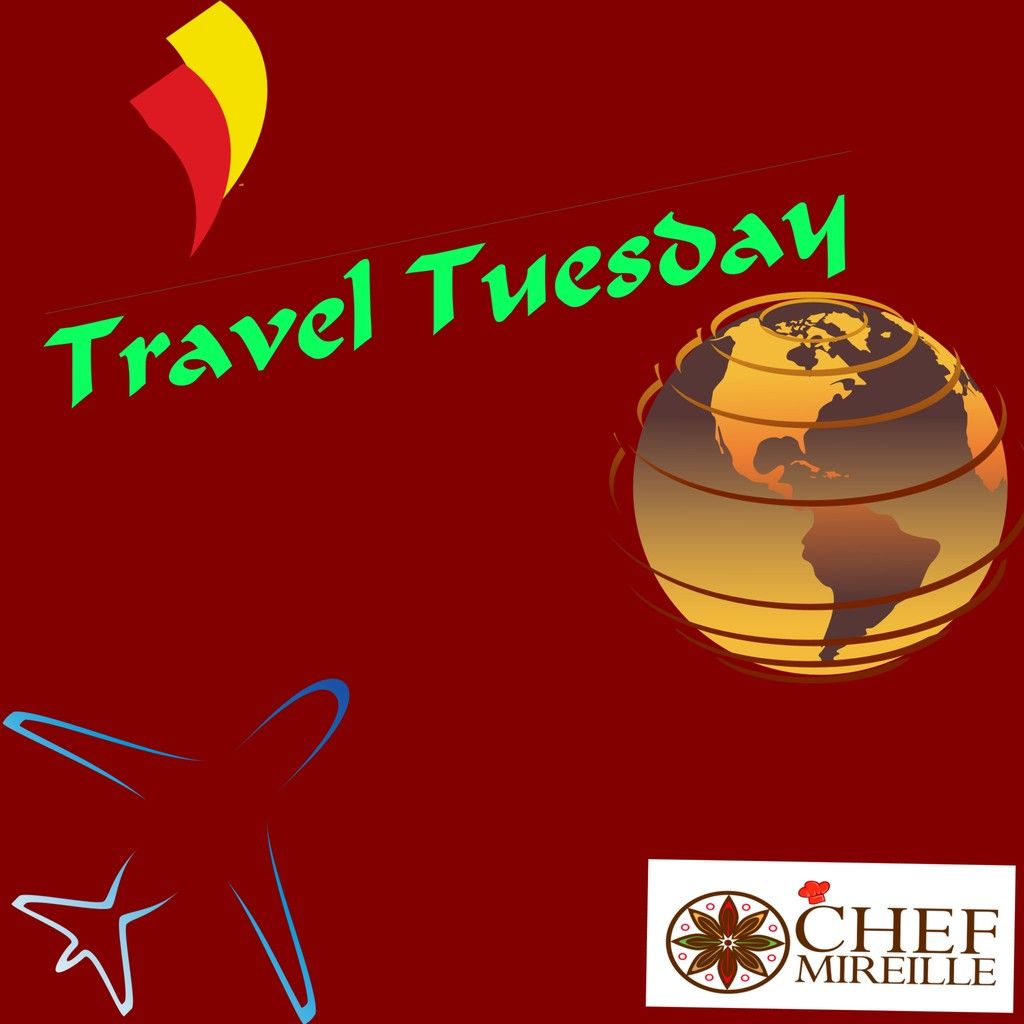 As I am on a journey to become a travel resource as much as a recipe resource, I am inviting all other bloggers to join this new Linky Party and share your travel posts so I and my readers can learn about other travel destinations.
Rules to Participate:
1 – Logo must be included in your post via html:
<a href="https://www.eastwestrealm.com/" style="clear: left; float: left; margin-bottom: 1em; margin-right: 1em;" target="_blank"><img alt=" photo Travel Tuesday_zpsr6neosel.jpeg" border="0″ src="https://i1282.photobucket.com/albums/a527/islandpalate/Travel%20Tuesday_zpsr6neosel.jpeg" height="200″ width="200″ /></a>
2 – New or archived posts are welcome, as long as archived posts are updated with the logo.
3 – Follow me on at least one social media outlet:
4 – I encourage you to support each other and visit at least one other post and leave a comment.
5 – Post should be travel related. Post topics can include:
Travel Tips
Lodging
Restaurant Reviews
Street Food
Sights
…and anything else related to travel
document.write(");
Let's start a conversation…Leave your thoughts
Chef Mireille