Last Updated on May 31, 2015 by Chef Mireille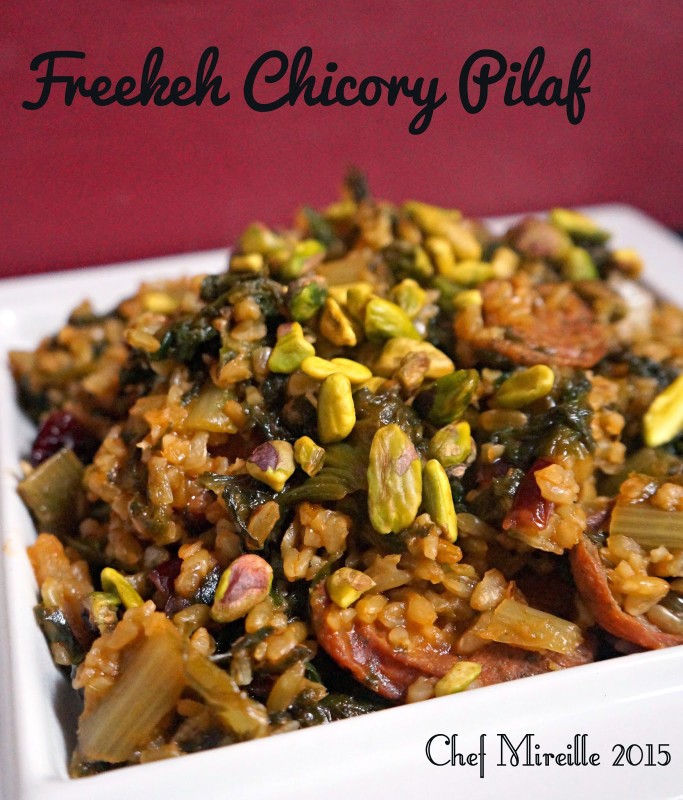 Freekeh has become really popular in the last few years. This green wheat has a mild, nutty taste and is a healthy #wholegrain alternative to rice. After a recent visit to Kansas City where pistachios are more reasonably priced than they are in my home city, I was able to complete this delicious meal with the crunchy pistachio garnish.
This dish has varying textures and flavors that make it a complex and palate pleasing dish. Spicy, sweet, salty and smoky…all at the same time.
Although this is a Middle Eastern type of preparation with the inclusion of dried fruit and nuts, I added a little Peruvian flavor into this dish by using one of my favorite pepper pastes. You can substitute your favorite spicy pepper paste like harissa or sambal olek if you prefer.
Freekeh Chicory Pilaf
Serves 4
Ingredients:
In a large deep skillet, heat oil. Add shallot and chicken sausage. Saute for about 5 minutes, until the shallots caramelize and the sausage starts to brown.
Add chicory and cook on high heat for 5 minutes.
Add V-8, pepper paste, dried cranberries, salt, 1 cup water and freekeh.
Bring to a boil. Reduce to a simmer and cook for 15-20 minutes, until liquid has been absorbed.

To serve, garnish with pistachios.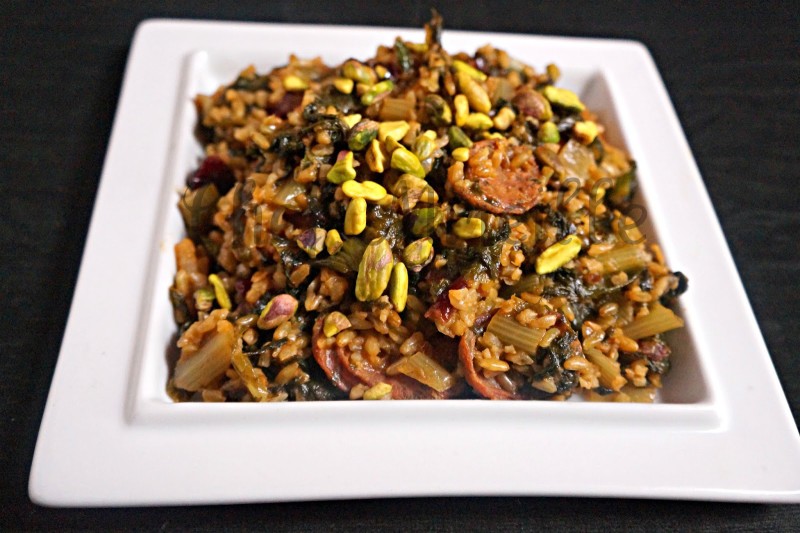 This is the perfect #onepotdish – healthy and delicious!!!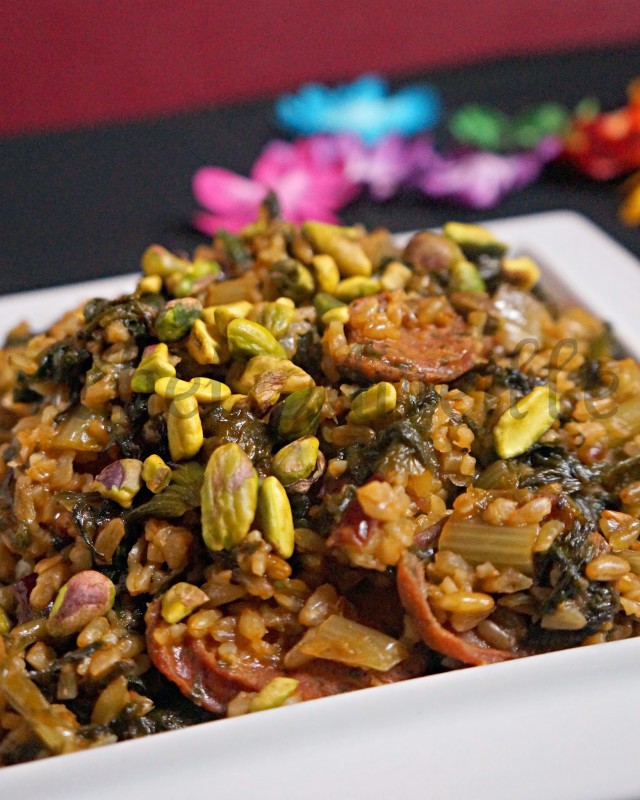 …linking to Ren's Simple & In Season hosted by FussFreeFlavors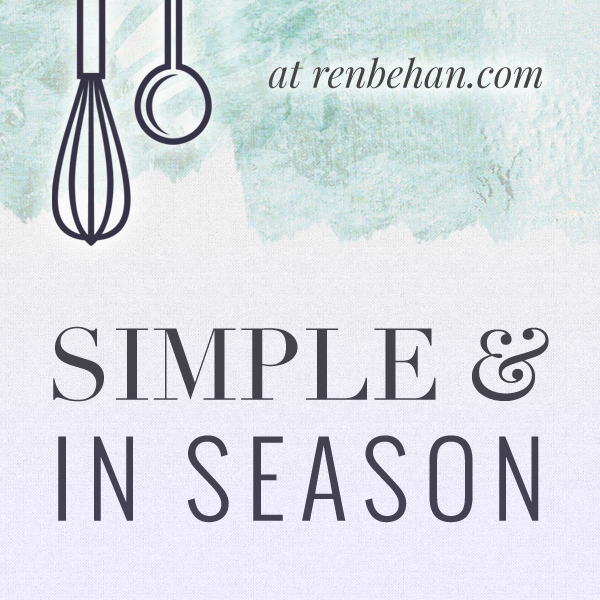 LIKE THIS RECIPE? LEAVE A COMMENT..I LIVE FOR THEM!
Chef Mireille