Last Updated on December 14, 2020 by Chef Mireille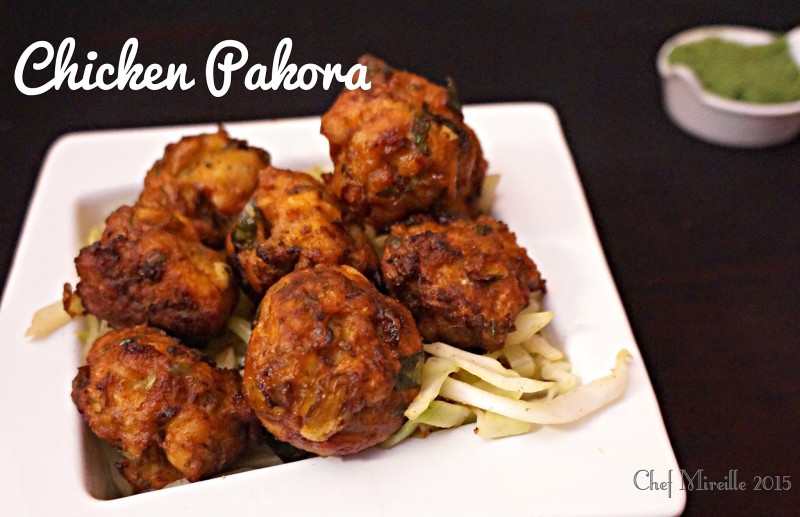 An impromptu trip to Kansas City to attend a blogging conference has left my readers without a new recipe in over a week…well the suspense ends. Here is one I cooked up before I left I am sure you will love as much as I did!
I recently started working with an organization providing after school hands on nutrition and culinary classes for kids aged 8-14. I am having such a blast teaching eager young minds about different cultures and cooking. The younger kids especially are so open and are having fun while simultaneously learning about the dining habits, languages and culinary traditions of countries around the world.
However one thing I must be very mindful of is food allergies. Before each school signs on, I get a list of which kids have food allergies. In each class, there will usually be at least one student who can't eat eggs or dairy.
The Indian way of preparing fritters are perfect to accommodate these food allergies. Instead of using eggs and breadcrumbs to bind fritters and other similar items, chickpea flour and water is used instead. This makes the Indian method perfect for those with egg intolerance as well as gluten intolerance. As well as using it to bind ingredients in a meatball, you can also use chickpea flour and water to form a slurry, therefore, you can dip whatever you are frying in it to coat, just as you would use the egg for example, in a fried chicken recipe.

Pakora is the name for Indian fritters. Pakora can be made from almost anything and while the Vegetarian pakoras are most popular, non-veg versions are just as delicious. I've previously made a Manipuri Fish version here and a Pondicherry Shrimp version here.
Using chickpea flour and rice flour which are more common in India than all purpose flour, these fritters are gluten free. They make the perfect appetizer or you can turn it into a gluten free and low carb meal by simply serving them with some sauteed vegetables.
Chicken Pakora
Yield: 22 – 24 fritters
Ingredients:
1 chopped onion
15 oz. finely chopped chicken tenderloin
2 teaspoons ginger paste
2 teaspoons garlic paste
2 tablespoons finely chopped cilantro
12 coarsely chopped curry leaves
1 teaspoon dhana-jeera powder (cumin-coriander powder)
1/2 teaspoon red chile pepper (cayenne pepper)
1/4 teaspoon garam masala
1/4 teaspoon ground turmeric
1/2 teaspoon aamchur powder (dried mango powder)
3/4 teaspoon salt
1/3 cup chickpea flour/besan
2 tablespoons rice flour
oil, for frying
2 tablespoons ghee (clarified butter)
Combine onion, chicken, ginger, garlic with all of the herbs and spices. Mix to combine.
Add besan and rice flour. Add 1/4 cup water and mix well to combine.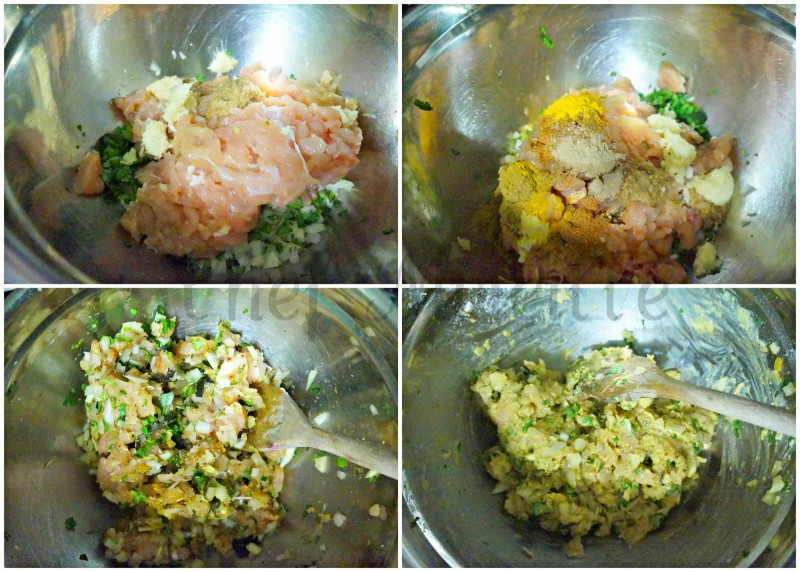 Heat ghee and enough oil for deep frying.
Using wet hands, form mix into balls using about 2 tablespoons for each ball.
Place in the hot oil and fry until golden brown on all sides. Drain on paper towels.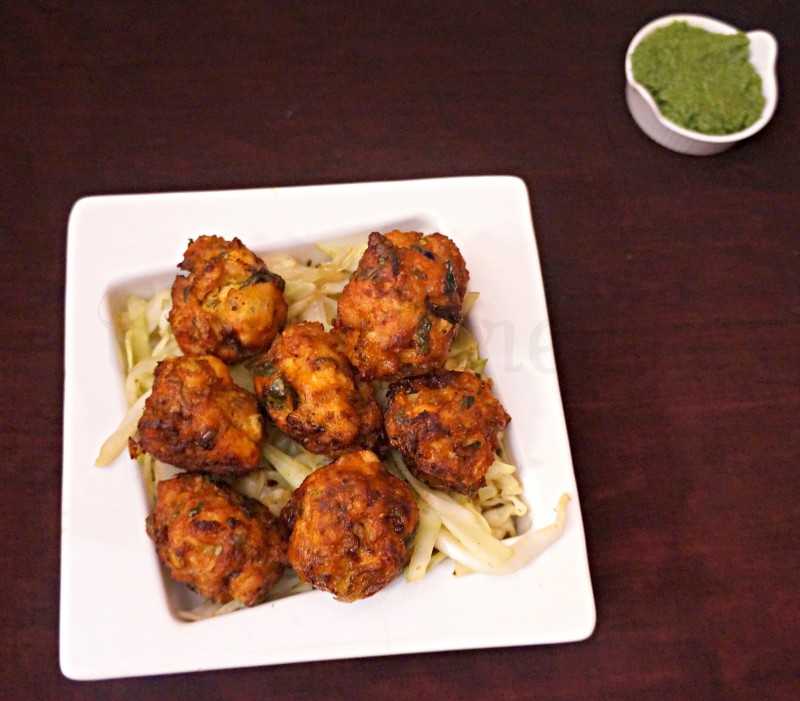 Serve with your favorite chutney.
You won't be able to stop with just one.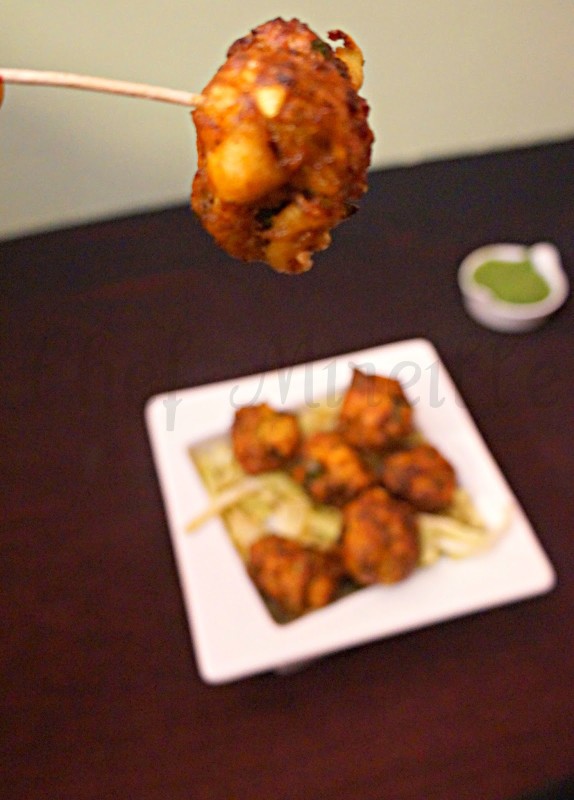 …linking to Hearth & Soul Blog Hop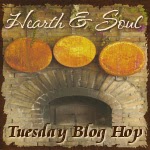 LIKE THIS RECIPE? LEAVE A COMMENT..I LIVE FOR THEM!
Chef Mireille