Last Updated on June 3, 2015 by Chef Mireille
Blogging Marathon #33
Theme: Celebrity Chef
After the labor intensive recipes of Kugelhopf and Khaliat Nahal posted this week, it's back to simplicity for some easy delights.
I haven't participated in the I Heart Cooking Club since July and this month they've picked a new celebrity chef, Donna Hay. Although the author of several cookbooks and quite popular in Australia, she is unknown to me. However, after just a brief look at the recipes posted on her website, I am an instant fan.
I am starting my exploration into her cuisine with a simple dip that will go great with tortilla chips, pita chips or even crispy garlic toast.
While she used canned tomatoes and buffalo mozzarella, I adapted her recipe to what I had on hand and personal preference.
Tomato Mozzarella Dip
Serves 2
Ingredients:
1 clove garlic, finely chopped
3 plum tomatoes, chopped
1/4 cup mozzarella cheese, grated
1/8 teaspoon crushed red pepper
1/4 teaspoon dried oregano
1/4 teaspoon salt
1 teaspoon olive oil
1 tablespoon parsley, finely chopped
Preheat oven to 400 F.
Combine all ingredients except the cheese in a food processor and puree. Place in an oven safe dish and roast for 20 minutes. You can also divide into 2 ramekins for individual servings.
Add cheese on top and place back in the oven for 5 minutes.
I had some store bought tortillas on hand. I just cut them up and gave them a quick fry in rosemary infused olive oil and this was a delicious snack! Although olive oil is not usually recommended for deep frying because of its low smoke point, I used it since this was just a quick fry and the rosemary gave the chips such an amazing flavor.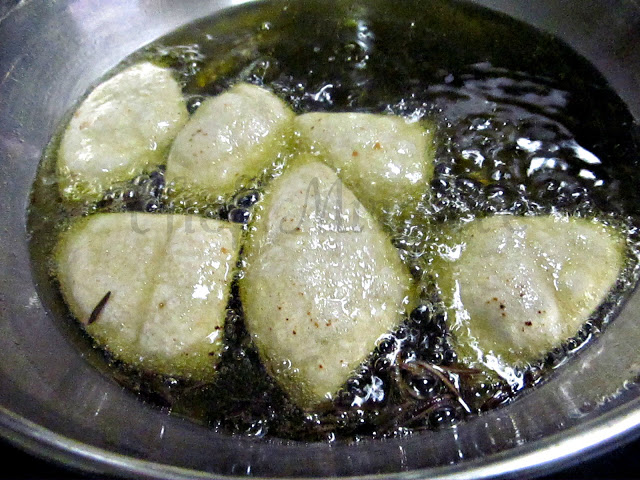 This is a delicious Italian twist on chips and salsa!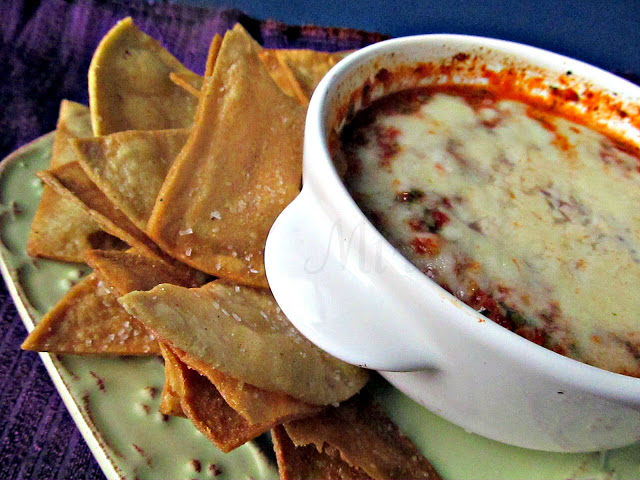 Now don't you just want to take a bite?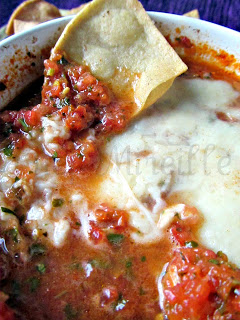 ..linking to Kid's Delight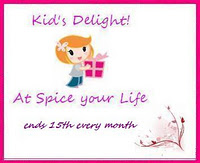 Check out the Blogging Marathon page for the other Blogging Marathoners doing BM#33
LIKE THIS RECIPE? LEAVE A COMMENT..I LIVE FOR THEM!
Chef Mireille