Last Updated on December 16, 2020 by Chef Mireille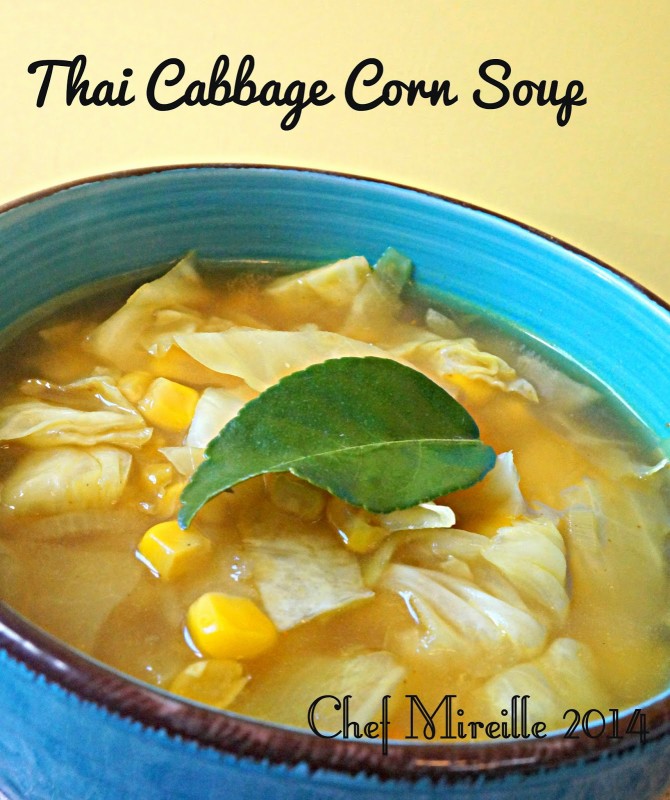 Corn is one of my favorite foods and during the summer when fresh corn both of the yellow and white variety is available in abundance is when corn is the star on my table a few times a week. Sometimes it is prepared simply just boiled with some salt and melted butter and other times I go elaborate. This was made several weeks ago before corn season was in full swing so I used the canned corn. However, the supermarket shelves are now stuffed with fresh corn so feel free to use fresh kernels in this recipe.
I used Thai flavors in this simple soup as the pantry was full of them after a recent event I hosted with lots of Thai food. This soup includes that delicate dance that Thai food always has with sweet, salty, spicy and tart.
Thai Cabbage Corn Soup
Ingredients:
1 tablespoon oil
5 1/2 cups chicken or vegetable broth
3 shallots, thinly sliced
1 teaspoon galangal powder
1 tablespoon ginger, grated
2 cloves garlic, finely chopped
1/4 teaspoon turmeric
1 bird's eye chile, finely chopped
3 Kaffir lime leaves, thinly sliced
1 teaspoon palm sugar
1 teaspoon fish sauce
1 1/2 cups canned corn, drained
1 lb. cabbage, chopped
a pinch of salt
In a large saucepan, heat oil. Add shallots, garlic and ginger. Saute for a few minutes, until softened.
Add broth, turmeric, chile, lime leaves, fish sauce, palm sugar and galangal. Bring to a boil. Add cabbage and corn and cook for 5 minutes.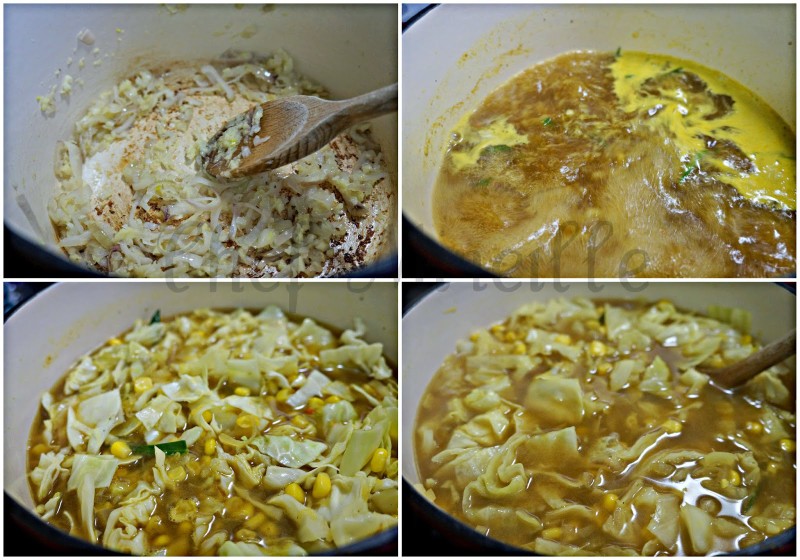 Add salt, if needed.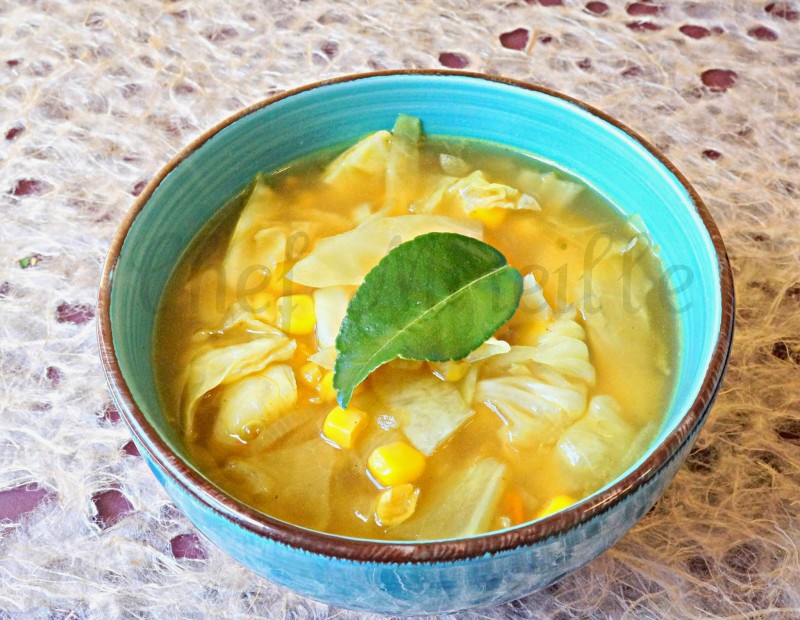 Check out the Blogging Marathon page for the other Blogging Marathoners doing BM#41
…linking to Souper Sunday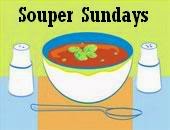 LIKE THIS RECIPE? LEAVE A COMMENT..I LIVE FOR THEM!
Chef Mireille