Last Updated on June 2, 2015 by Chef Mireille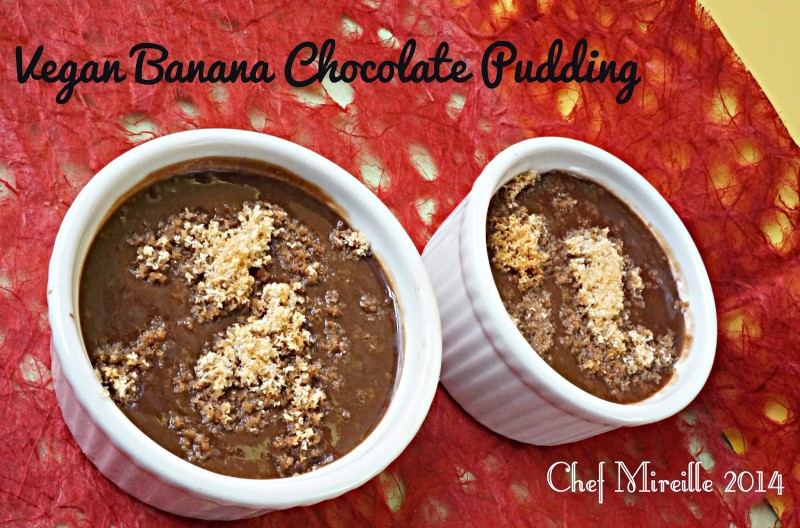 This recipe is from the free cooking books by Costco, given out to encourage us to purchase products sold by Costco for ideas to utilize them. This recipe was contributed by Vita Coco, one of the brands that produces coconut water.
The only change I made was to use maple sugar, instead of maple syrup. Vermont is one of the largest producers of maple syrup. It you take a trip up to Vermont, you are going to find tons of maple products and the maple sugar was one of these products I brought back from a trip there. I definitely recommend making a visit to one of the maple syrup producing farms and you will never want to buy maple flavored syrup ever again as it is no comparison to the real thing.
Vegan Banana Chocolate Pudding
Serves 3
Ingredients:
2 bananas
1/2 cup coconut water
1/4 cup unsweetened cocoa powder
2 teaspoons maple sugar
1 tablespoon dessicated coconut, toasted
Combine all ingredients except the coconut in a blender and process.
Pour into 3 ramekins and garnish with the toasted coconut.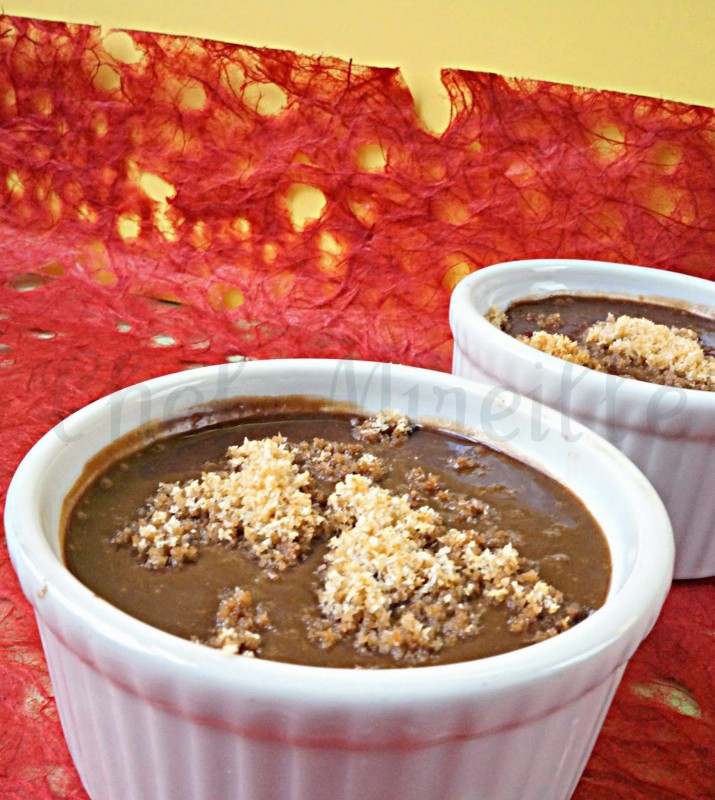 It will be a little on the thin side, therefore, I recommend to refrigerate it overnight before serving.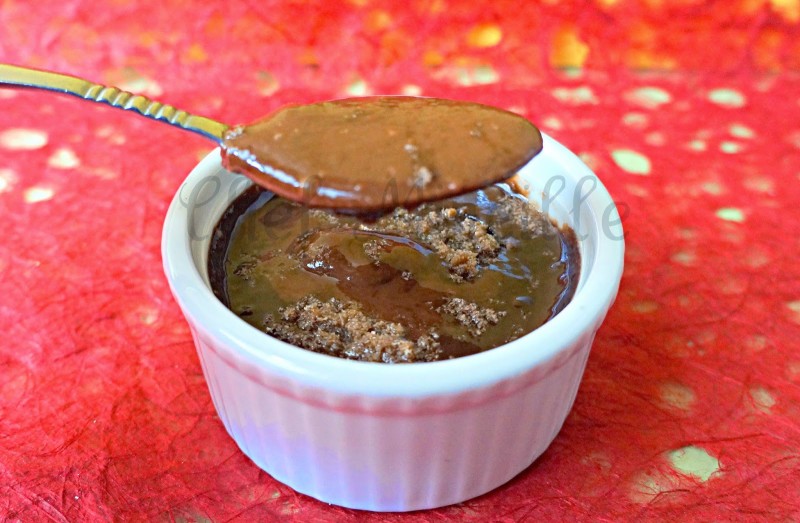 This post is for the CC Challenge of the month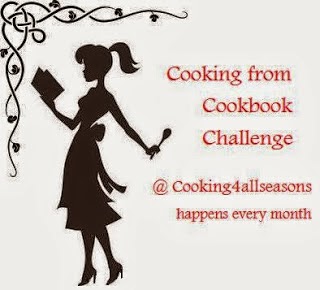 LIKE THIS RECIPE? LEAVE A COMMENT..I LIVE FOR THEM!
Chef Mireille