Last Updated on December 14, 2020 by Chef Mireille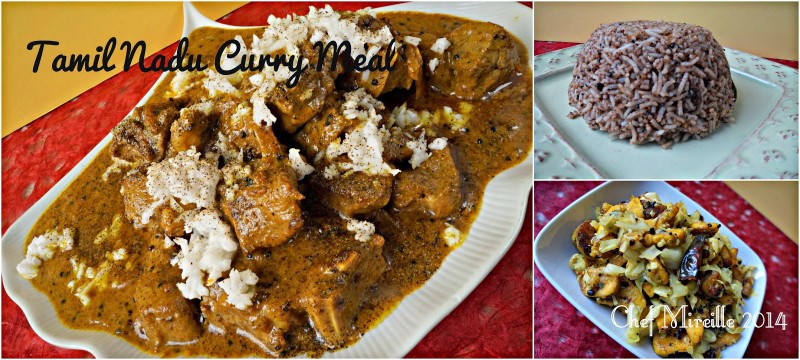 Tamil Nadu is the southernmost state of India, bordered by Kerala, Andhra Pradesh and Ponducherry. The Indian Ocean, which we have been hearing about so much in the news as they search for the missing Malaysian Airlines plane borders Tamil Nadu in the South. Formerly known as Madras, the capital is Chennai.
Tamil Nadu is the "Land of the Tamils". Tamil is the official language and the only classical language, other than Sanskrit. There are many ancient Hindu temples located in Tamil Nadu. Tamil Nadu is one of the longest continuously habitated places in the world, with evidence dating back to 3800 years ago. Classical dance forms also originate here in Tamil Nadu.
Tamil Nadu is a Hindu majority state. Christians and Muslims are about equal in the state. Christians are mostly located in the southern part of the state and in fact, St. Thomas, one of the disciples is reputed to be martyred here. All 3 religions have temples/churches/mosques that serve as major pilgrimage points for the religions.
Pongal is the most celebrated festival in Tamil Nadu. It is a four day harvest festival, celebrated with great fanfare. In fact, I've previously made one of the pongal varieties made for Pongal here. The second major holiday celebrated is the Tamil New Year, which usually occurs sometime in March-April.
In Tamil Nadu there are two cuisines. Tamil Vegetarian cuisine and Chettinad cuisine. Tamil Nadu is one of the most Vegetarian states of India, except for the Chettinad community. Tamil cuisine are the foods of the Iyer people, the Tamil people of the Brahmin caste. In traditional Indian society, the Brahmins were the highest caste of Hindu priests and scholars. The Chettinad people are known throughout India for their cuisine and are regarded as master chefs. It is known to be a spicy, flavorful and aromatic cuisine.
Where most North Indian states are bread states, where different kinds of parathas form the center of the meal, rice is the center of the meal in the South. Many side dishes will accompany the rice traditionally served on a banana leaf and eaten with the right hand.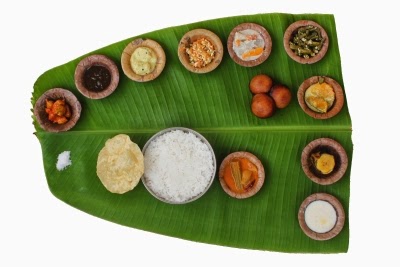 Here I have put together a Tamil Nadu meal by combining a Chettinad Curry with Tamil side dishes. Although I skipped it in this meal, most Chettinad dishes are usually topped with a hard boiled egg.
This lamb curry is this week's CCC recipe.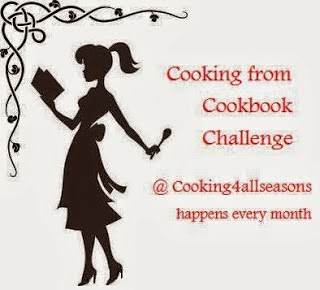 Tengai Atti Kari – Chettinad Lamb Curry
adapted from The Spice Trail by Sandeep Chatterjee
Ingredients:
2 teaspoons red chile powder (cayenne pepper)
1 tablespoon ground turmeric
3 tablespoons water
5 tablespoons oil
2 teaspoons mustard seed
1 large onion, thinly sliced
2 tablespoons ginger paste
1 tablespoon garlic paste
1 lb. lamb, cut into bite size pieces
1 1/4 cup coconut milk
salt, to taste
2 tablespoons tamarind extract
1 sprig curry leaves
2 tablespoons frozen grated coconut (defrosted) or freshly grated coconut
2 teaspoons ground black pepper
Combine the chile powder, turmeric and water to make a paste.
Heat oil in a large pot. Add mustard seeds. When they start to pop, add the onion, ginger and garlic paste. Saute for a few minutes, until they turn transparent. Cook until the onions start to brown. Add chile-turmeric paste and fry for another 2 minutes.
Add lamb and fry, until the meat is seared on all sides.
Add 3/4 cup of the coconut milk. Cover and cook on low heat for 15-20 minutes, until the lamb is cooked.
Add tamarind water, remaining coconut milk, curry leaves and 1 teaspoon of the black pepper. Cook for another 2-3 minutes.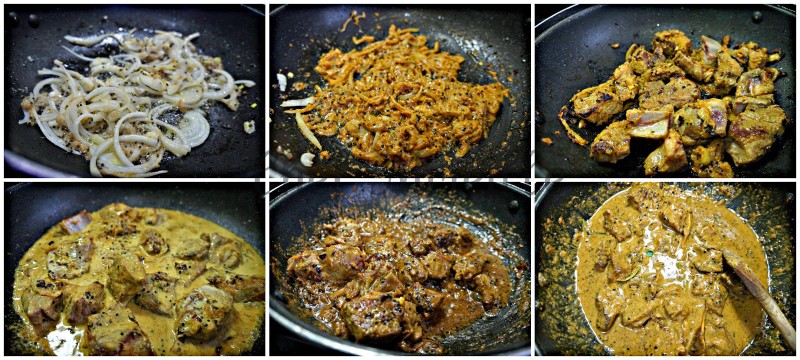 Serve, garnished with the grated coconut and remaining black pepper.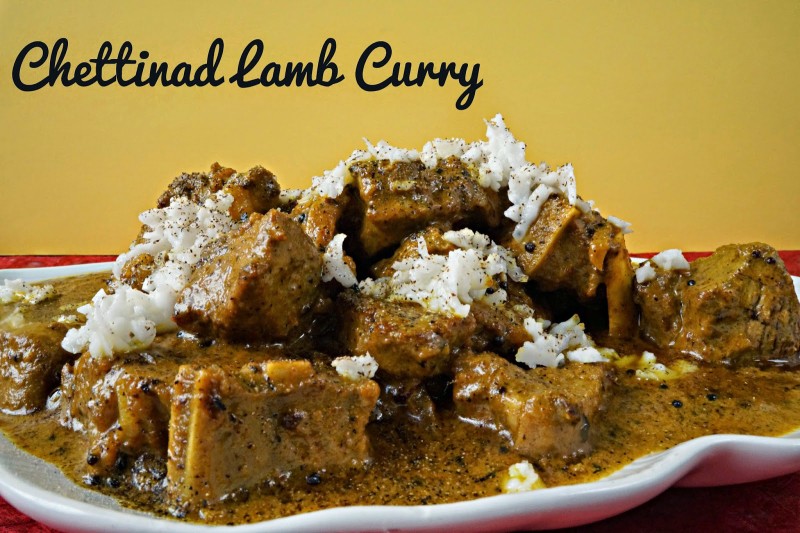 This curry was so flavorful with the tang of the tamarind.
Puliotharai (Tamarind Rice)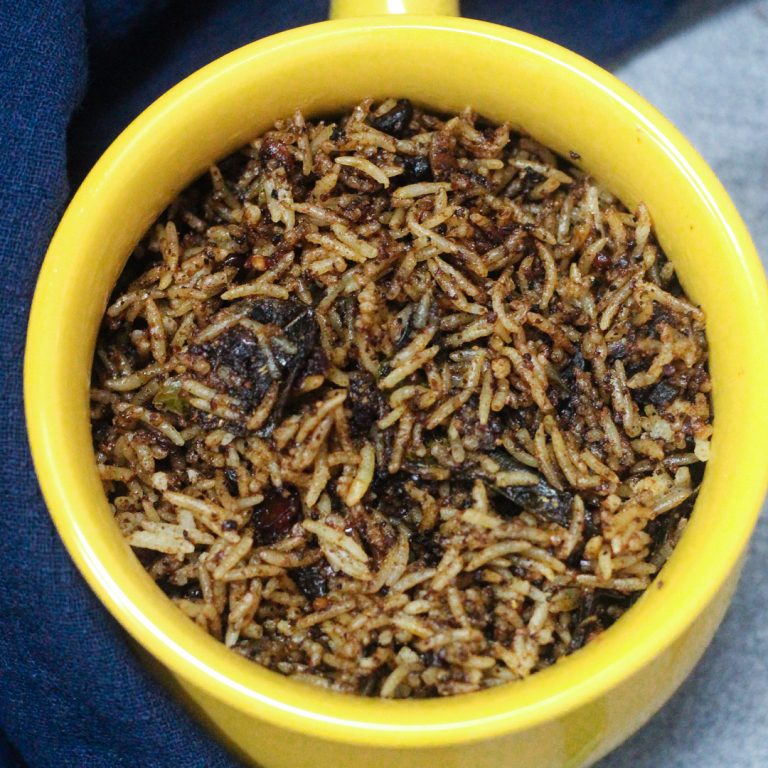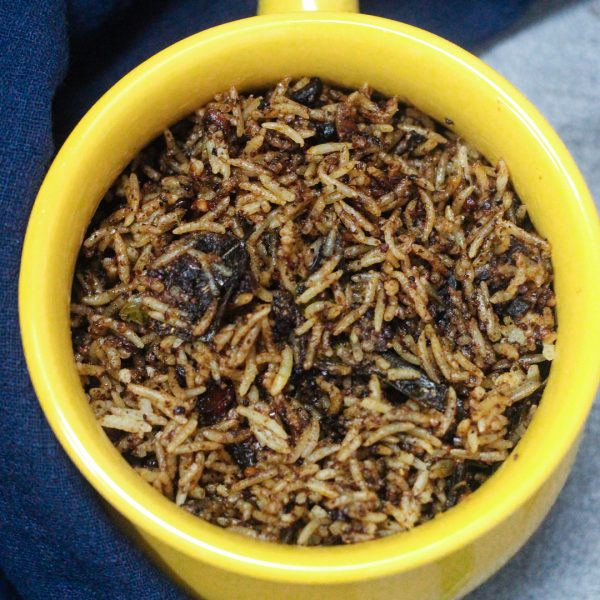 Poriyal can be made with any variety of vegetables. It is basically a quick vegetable stir fry with coconut. Carrot and green beans is a popular combination poriyal which I've already made here. This time I used cabbage and green plantains because that is what was on hand.
Green Plantain & Cabbage Poriyal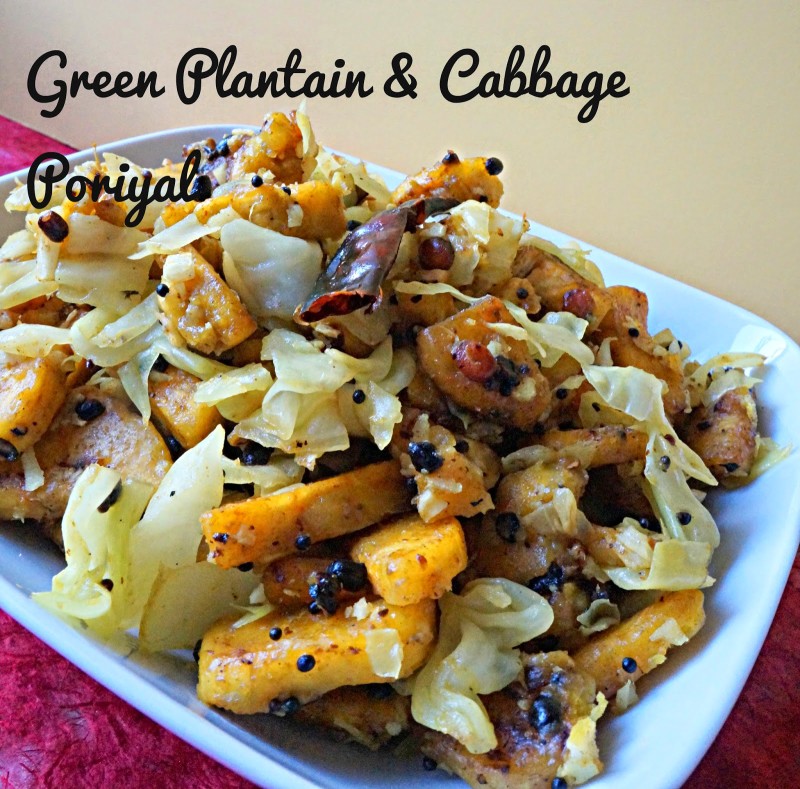 Enjoy (virtually) this delicious platter for your dinner!!!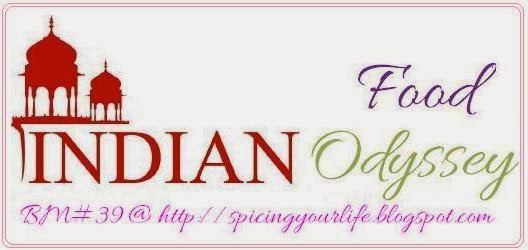 Check out the Blogging Marathon page for the other Blogging Marathoners doing BM# 39
Do you know anyone else who likes learning about international food, culture, history and travel? Bring them over here to join the party! Don't forget to use those share buttons!
Start Here to find out how the Schizo Chef can help you with your cooking, travel and other needs!
If you like this recipe, PLEASE LEAVE A COMMENT & SUBSCRIBE!