Last Updated on December 14, 2020 by Chef Mireille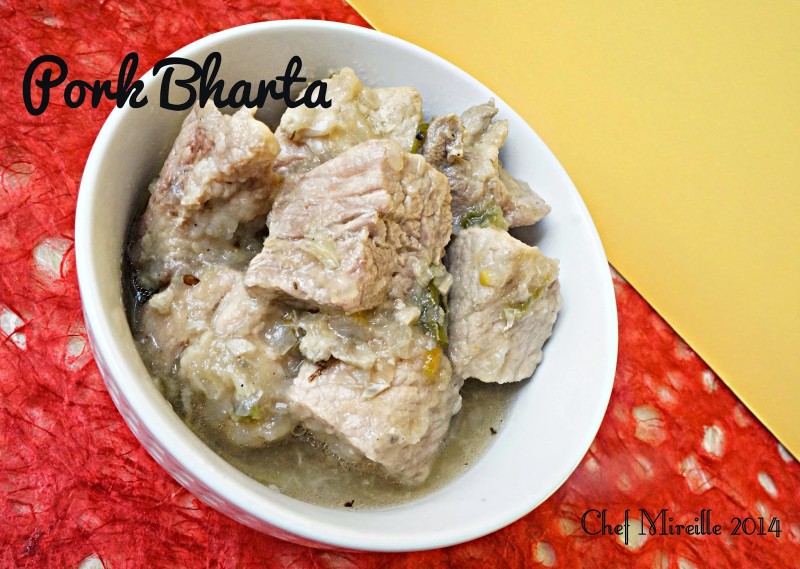 We are nearing the end of our Indian Odyssey and I have learned so much during the last 30 days about this complex and diverse country, but it was also a lot of work and a lot of research so I have to say I'm exhausted and glad it's almost over. Most exhausting of all was the research to discover recipes from the far reaches of Northeast India, known as the seven sisters. Tripura is the last of these seven sisters and then its smooth sailing to the finish line now.
Tripura has a majority Bengali population with a 30% tribal population. The Kokborok speaking tribe is the majority tribe out of 19 tribes and sub tribes. When Tripura was integrated into independent India from its former princely state status in 1949, tensions between the Bengali population and the native tribal population began and plagued the state for decades. With the establishment of an independent tribal administrative agency, Tripura has remained peaceful since 2012.
It is one of India's most under developed and impoverished states with very high unemployment. With only one highway connecting it to the rest of India, it is largely cut off from infrastructure. It is a single lane highway and often plagued by floods and landslides. This cuts off Tripura from the rest of the nation. Most of the population is involved in farming and related work. However, since much of the state is forest and hills, only 27% of the land is able to be cultivated for crops. Rice is the major crop – more than 90% of the available land is used for rice production. Other crops include potato, pulses (lentils/beans), jackfruit, pineapple, sugarcane and hibiscus.
Like Nagaland, most of the tribals are Christian Baptists and don't have any meat eating dietary restrictions. Fish, beef and especially pork, are eaten in abundance here.
Tripura gave me one of the biggest headaches in finding authentic recipes to represent this state of India. Finally, I found this recipe, which is one of the most popular street food items in Agartala, the capital of Tripura.
I did not have hopes for this recipe in that I can't fathom how boiled meat can be appetizing. With my family from the Caribbean, we always brown meat to give food that smoky, roasted flavor. I did adjust the recipe slightly in that I cooked the onions with the pork, instead of adding them at the end. This is only my personal preference because I don't like raw onions. However, traditionally, the onions would be added at the end and simply mixed in to the pork, without cooking.
Pork Bharta
Serves 4-6
Ingredients:
1 1/2 lbs. pork stew meat
2 onions, thinly sliced
4″ piece of ginger, grated
8 cloves garlic, finely chopped
6 chiles
salt, to taste
In a large pot, bring 3 1/2 cups of water to a boil. Add pork and salt. Cook for 5 minutes until you see scum rise to the surface. Remove the scum.
Add garlic and onions. Simmer for 40 minutes.
Meanwhile, remove the top end of the chiles and roast over open flame until they are charred on the outside. Mash chiles.
Add ginger and chiles to pork. Stir to combine and adjust salt, as needed.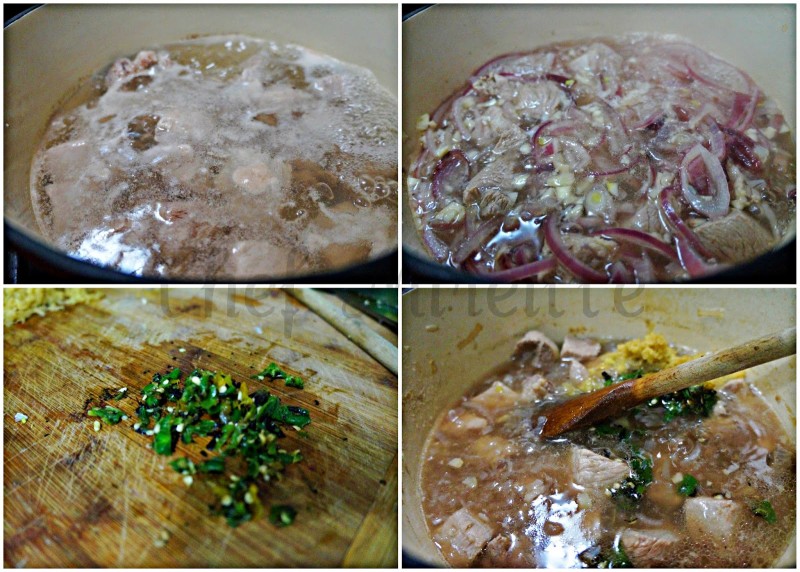 Although edible, it needs some spices added to it. The roasted chiles is not enough. It needs some smoky spices like cumin, coriander or paprika.
If I gave this to my family to eat, they would look at me like I'd lost my mind. Our meat is always brown. Whether it is fried, roasted or steamed. It is brown with the use of spices plus the cooking process. They would think I hadn't fully cooked the meat and was giving them half raw food to eat.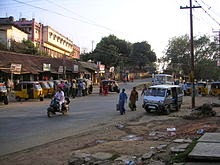 Agartala – answers.com
I try to image myself walking down the streets of Agartala sightseeing and then filled with hunger seeing bowls of Bharta being sold by a street side vendor. The line would be long since it is one of the most popular street foods in Agartala.
I have to say a bowl of white meat that looks like it needs to be cooked more is the last place I would go to. Instead, I would look for someone selling momos or some Bengali food.
After spicing it up a bit, I did enjoy it with some Tamarind Rice.
This reminded me of a friend of my former roomate, who basically had no cooking skills whatsoever. He would always stop by for a visit around dinnertime because the only thing he knew how to make was boiled food. He had the same thing for dinner every night – one boiled chicken breast with boiled broccoli and salad. He was very health conscious and spent half his life at the gym, but I think he was eating this more out of lack of cooking skills than he thought it was a good dinner to keep in shape. No matter what we offerred him, no matter how fattening or calorie laden it was, he never refused. Back then, just the thought of boiled meat used to have me rolling my eyes and now I can confirm I was right. It is the worst cooking method for meat.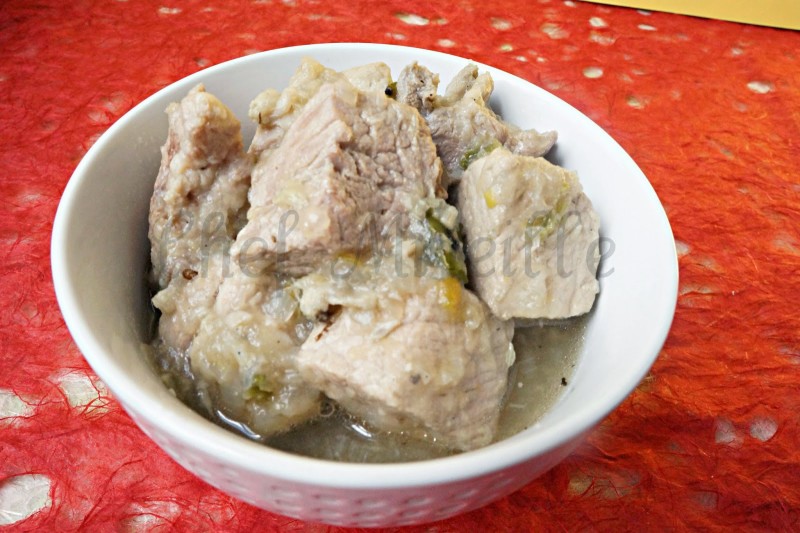 I haven't seen Adrian in about 15 years. I wonder if he is still eating boiled meat???
LIKE THIS RECIPE? LEAVE A COMMENT..I LIVE FOR THEM!
Chef Mireille