Last Updated on December 14, 2020 by Chef Mireille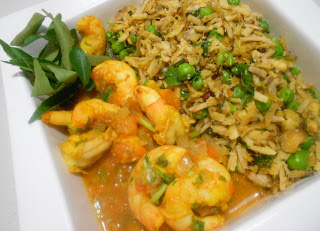 Tamarind Shrimp & Plantain Podimas
Tamarind Shrimp (served with Plantain Podimas
1 lb. large shrimp
1 teaspoon ground turmeric
3 cloves garlic, crushed
2 tablespoons ginger, grated
1 chile, split and halved
1 1/2 teaspoons ground coriander
2 tablespoons lime juice
1 tablespoon mustard oil
1 small onion
1 large tomato
2 tablespoons tamarind pulp
1 1/2 cups water
1/4 cup jaggery, grated
1/4 cup coriander (cilantro), finely chopped
1 – Combine garlic, ginger, chile and lime juice in a bowl. Sprinkle shrimp with turmeric and coriander. Add to bowl and leave to marinate in the refrigerator for a minimum of 1 hour. The longer you marinate, the better – overnight is ideal.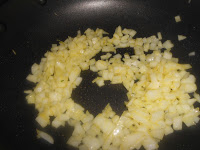 2 – Boil the water and add to the tamarind pulp. Let sit for 15 minutes. Using a strainer, squeeze all the liquid out of the tamarind pulp. Reserve the water and discard the tamarind water.
3 – Add the jaggery to the tamarind water and stir to dissolve.
4 – Heat mustard oil in a skillet. Sweat onions until they are translucent. Add tomatoes and cook for about 5 minutes to release the juices. This will also let the sweetness of the tomatoes come out in the sauce.
5 – Add the tamarind-jaggery water to the skillet and bring to a boil.
6 – Add the shrimp and reduce to a simmer. Cook for about 3-4 minutes, until shrimp is pink and cooked through.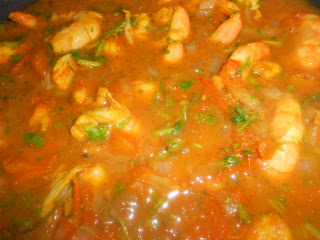 7 – Turn off flame and add chopped cilantro and salt, to taste.
This goes perfect with Plantain Podimas. The sweet-tart flavor of the shrimp is a perfect compliment to the spicy, but mild flavored podimas. Garnish with curry leaves.

Chef Mireille