Last Updated on December 14, 2020 by Chef Mireille
Sri Lankan Roundup – 21 Recipes celebrating Lanka cuisine and culture – a collection of Sri Lankan recipes by 7 food influencers!
Happy Independence Day!!!
…if you're in Sri Lanka. Today we celebrate the Independence Day for Sri Lanka, formerly known as Ceylon,  from the British in 1948. The island nation located off of the southern coast of India is in full celebration mode today. While we can't all be in Sri Lanka today to celebrate with them, we can celebrate wherever we are by relishing their delicious cuisine.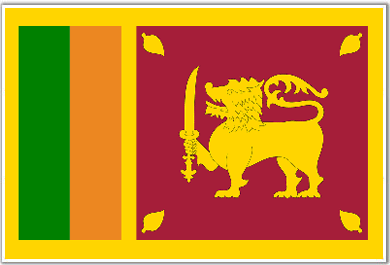 Last month, myself a few blogger friends decided to learn more about Sri Lankan culture by investigations into their diverse cuisine.
Curries
Sambol/ Relish
Rice Dishes
Sweets
Roti's
…and don't forget to check out some other Sri Lankan recipes I've done in the past…
Other Sri Lankan Recipes
Kiri Bath – Breakfast Rice Cake
Lunu Miris – Chile Sambol
Sri Lankan cuisine is one of my favorites and I'm not done yet exploring this flavorful cuisine…Make sure you subscribe to my newsletter so you can be sure to catch all the recipes to create this delicious Sri Lankan thali (photo below) and all of my other globally inspired recipes!