Last Updated on April 10, 2018 by Chef Mireille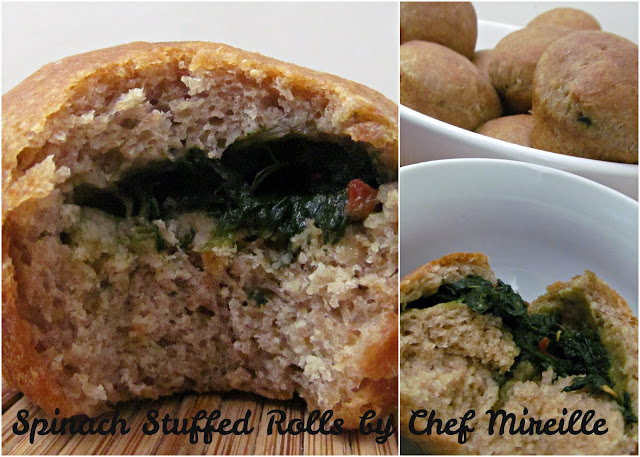 Blogging Marathon #24
Theme: Stuffed Breads
These rolls are perfect to accompany omelettes for breakfast or to go with your favorite Italian pasta. I used a batter bread dough for a simple 1 rise methodology. Hope you enjoy these rolls as much as I did.
Spinach & Red Pepper Stuffed Rolls
(click here for printable recipe)
Serves 10
Ingredients:
1 1/2 cups whole wheat bread flour (or whole wheat flour)
1/2 cup bread flour (or all purpose flour)
3/4 teaspoon salt
2 1/4 teaspoons dry active yeast
1/2 cup milk
1/2 cup water
1/4 cup butter
1 egg
2 tablespoons olive oil
Stuffing:
1 tablespoon olive oil
2 1/2 cups baby spinach leaves, firmly packed
1/4 cup roasted red peppers, chopped
1 clove garlic, finely chopped
1/2 teaspoon dried oregano
1/4 teaspoon crushed red pepper
1/4 teaspoon salt
1 tablespoons Pecorino Romano or Parmesan cheese, freshly grated
Spray a muffin pan with non stick spray or grease with olive oil.
Let's first make the stuffing.
In a skillet, heat olive oil. Add garlic and red peppers. Add spinach with oregano, pepper and salt and saute, until spinach wilts. Add cheese. Toss to combine. Let cool.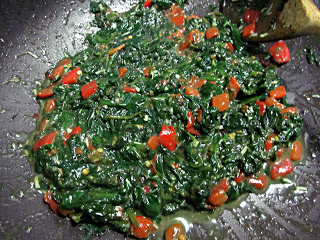 Heat milk, water and butter to 120 – 130 F.
In a large bowl, combine the whole wheat flour, salt and yeast. Add the warm liquid and the egg and mix thoroughly.
Add remaining flour and mix well until you have a very sticky, soft batter.
With floured hands, take a ball of the dough and form a well in your hand. Place a little of the stuffing inside and stretch the dough to close around the filling.

Make sure it is completely sealed Place inside cups of the muffin tin.
Cover with plastic wrap and kitchen towel and let rise for 1 hour, until doubled in size.

Before & After Rising
Preheat oven to 375 F.
Bake for 20 minutes. Brush with olive oil. Bake for 5 minutes.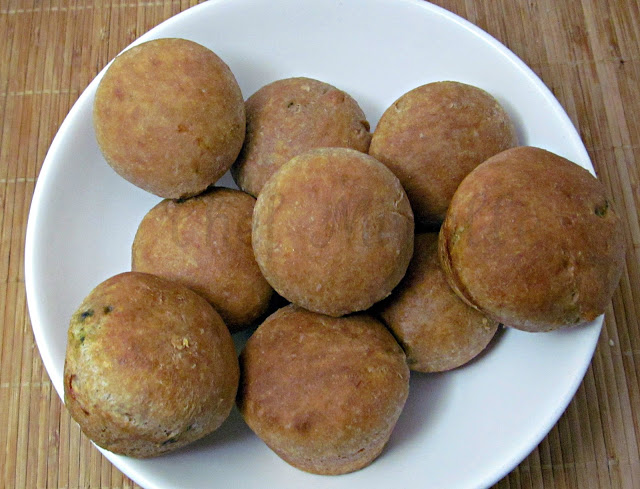 Check out the Blogging Marathon page for the other Blogging Marathoners doing BM#24

…linking to Bake Fest hosted by Sumee, Bon Vivant – Healthy Appetite, New U 2013, Yeastspotting & Bake Your Own Bread
LIKE THIS RECIPE? LEAVE A COMMENT..I LIVE FOR THEM!
Chef Mireille
Like me on FACEBOOK!
Follow me on TWITTER!