Last Updated on June 3, 2015 by Chef Mireille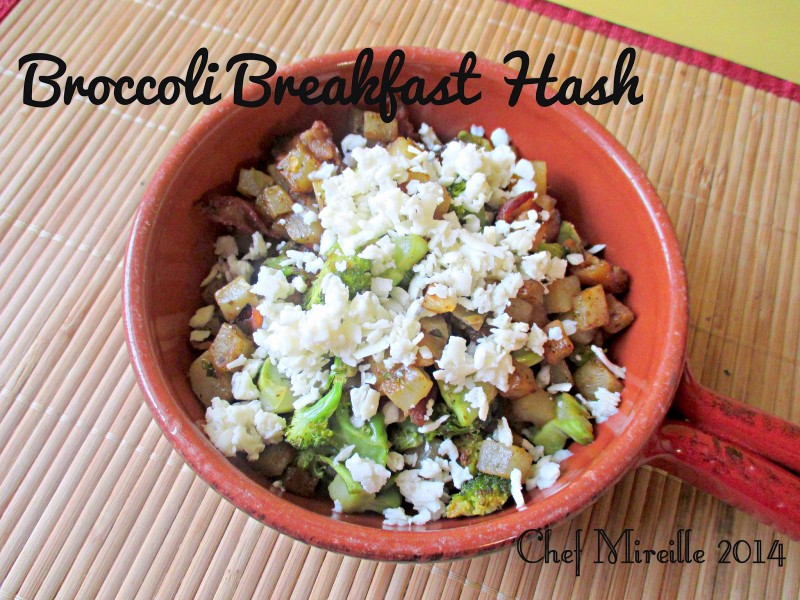 A few days ago I woke up with a horrible migraine that refused to go away. I spent the whole day sleeping only waking up every few hours when my stomach woke me up. However I was only eating small snacks like a banana or a yogurt as all I wanted to do was go back to sleep. Finally, after two doses of ibuprofen during the day, I woke up around 10 pm with the headache gone. I was starving as I hadn't really had a decent meal for the whole day. At that time of night, I didn't want to eat too heavy and nothing was coming to mind that I was in the mood to eat.
I started reading through posts from my fellow BM participants and Pavani had a great salad with chickpeas and broccoli, both ingredients that were in the house. Since I had purchased the broccoli to make this hash for today's breakfast theme, then I would have to buy more broccoli. So instead, even though I knew the photos wouldn't be fabulous without natural light at midnight, I decided to make this recipe. I did end up saving the leftovers and managed to get some alright pictures in the daylight, even if my DSLR is out being serviced.
It hit the spot and this works just as great as a midnight snack as it does for breakfast. While hash is usually a side dish, by including both protein and vegetables in this version, it makes the perfect one pot dish breakfast.
Many people only use the florets of broccoli and this is wasting so much of the product as well as nutrients you are missing out. By peeling the stalk, the rough edges are removed which makes them perfect to be utilized in any dish.
Broccoli Breakfast Hash
Serves 2
Ingredients:
4 slices bacon, chopped
1 stalk broccoli with florets
2 birds eye chiles
3 cups potatoes, cut into small dice (3-4 potatoes)
4 stalks oregano leaves, chopped
1 teaspoon paprika
salt, to taste
4 tablespoons cotija cheese, grated (any fresh cheese can be used)
Peel the broccoli stalk and chop the stalks and the florets.
Heat a large skillet. Add bacon and cook until the bacon is about 75% cooked. Drain the bacon fat halfway through.
Add chiles and potatoes. Cook on medium high heat for 5 minutes stirring frequently, adding some of the drained bacon fat if necessary.
Add broccoli, oregano, paprika and salt. Cook for another 5 minutes, stirring frequently.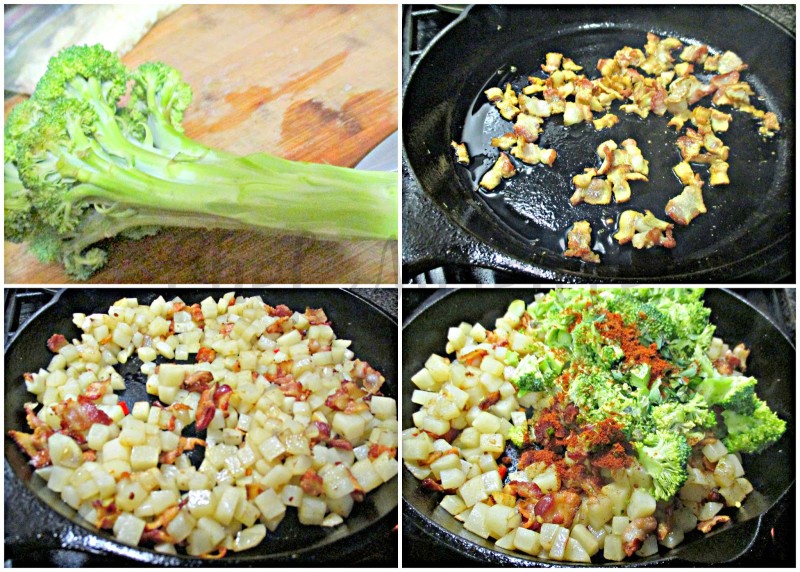 To serve, sprinkle cheese on top.

This was a perfect combination of flavors – the slight tang of the fresh cheese with the salty smoky taste of bacon and the fresh broccoli with spicy chile – it's got all the flavors seamlessly working together in this dish.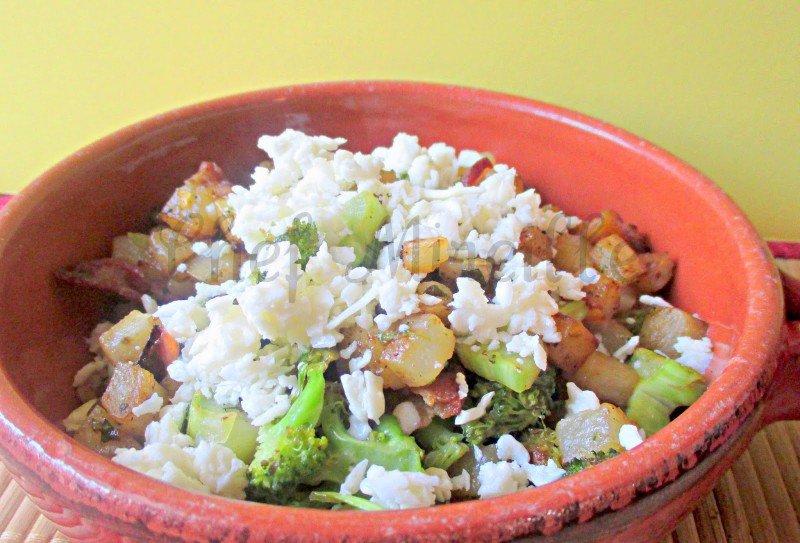 Check out the Blogging Marathon page for the other Blogging Marathoners doing BM#41
…linking to Come Join us for Breakfast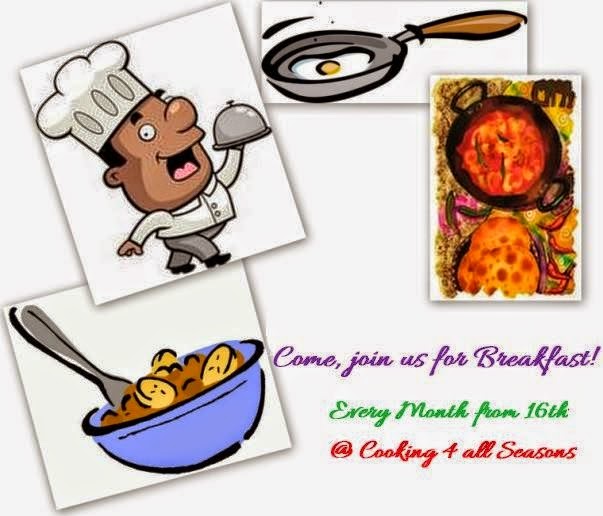 LIKE THIS RECIPE? LEAVE A COMMENT..I LIVE FOR THEM!
Chef Mireille