Last Updated on June 3, 2015 by Chef Mireille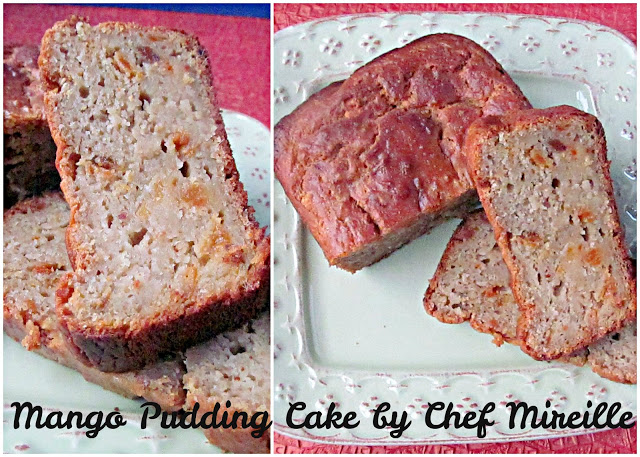 Utilizing my favorite fruit, this Vegetarian friendly eggless cake hits the spot on all levels. Adding a little cayenne pepper adds a little oomph in the background, but it does not overpower the flavor.
Using the natural sweetness of the mango, little sugar or fat is added, making this a low fat cake you don't have to feel guilty about indulging in.
Mango Pudding Cake
Yield: 1 loaf
Ingredients:
1 1/2 cups all purpose flour
1/2 cup sugar
2 teaspoons baking powder
1/2 teaspoon baking soda
1/4 teaspoon salt
1/2 teaspoon nutmeg, freshly grated
1/4 teaspoon red chile powder (cayenne pepper)
1 cup Greek/strained yogurt
1 1/2 teaspoons vanilla extract
3/4 cup mango puree
1/3 cup slivered almonds
1/4 cup oil
1/4 cup milk
2 oz. natural dried mango (unsweetened), chopped
Preheat oven to 350 F. Grease a loaf pan.
In a large bowl, combine the flour, baking powder, baking soda, salt, nutmeg and cayenne pepper and mix.
Using a food processor, grind the almonds. Add the mango puree, oil, vanilla, yogurt and milk and process well.
Transfer to a bowl and add the sugar and mix until nice and creamy.
Add to the dry ingredients and mix well.
Chop the dried mango in the food processor. Fold into the batter.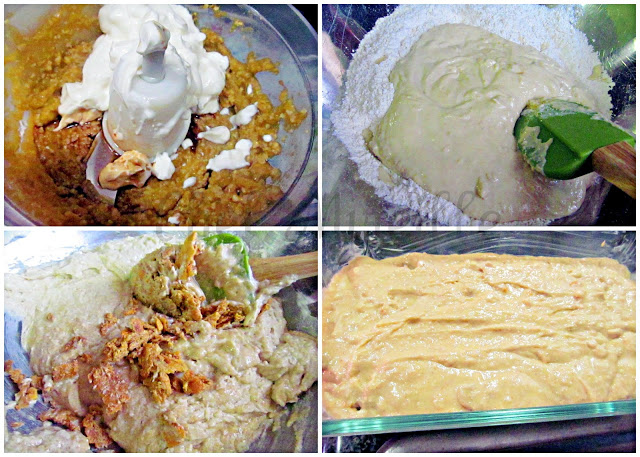 Transfer to prepared pan and bake for 1 hour and 25 minutes, until a toothpick inserted comes out clean.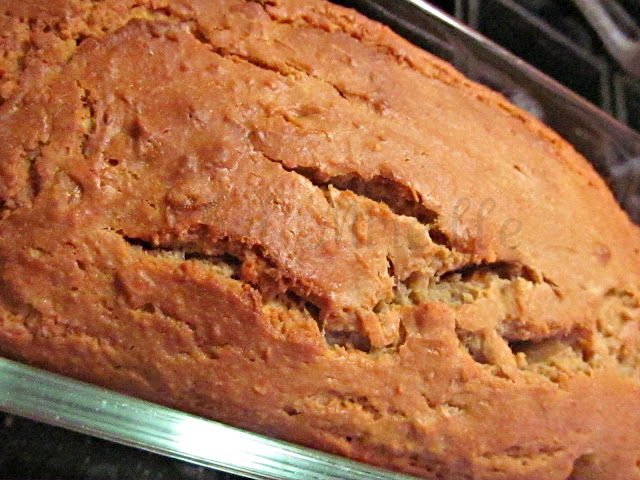 This cake is very moist and closer to the consistency of bread pudding than cake, hence it's name.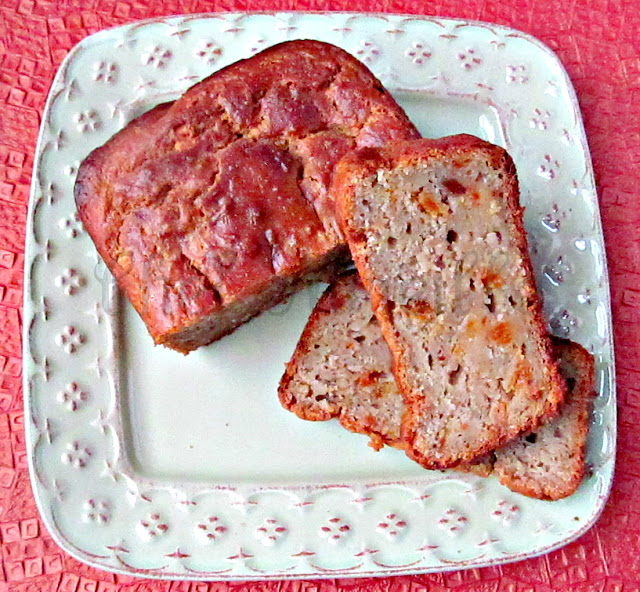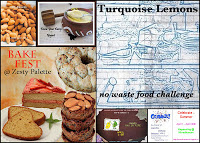 this health conscious cake is being served at:

No Waste Challenge – Fruits hosted by Elizabeth, Priya's Cooking with Seeds – Almonds hosted by Simply Tadka, Celebrate Summer hosted by Sowmya, Bake Fest hosted by Sowmya, Gat's & Viji's Show Your Styles to the World – Mango, Hearth & Soul Blog Hop and Jagruti's Know Your Dairy hosted by PJ
LIKE THIS RECIPE? LEAVE A COMMENT..I LIVE FOR THEM!
Chef Mireille