Last Updated on May 30, 2015 by Chef Mireille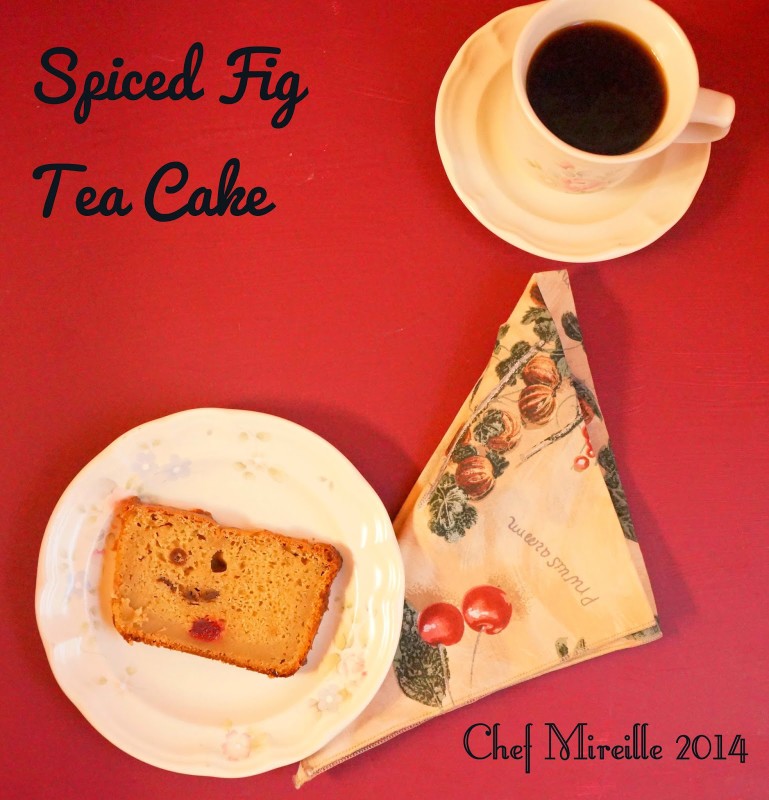 To make this cake I used a tisane I had purchased from David's Tea last winter, called Spiced Fid, A tisane is a mixture of fruits, flowers and spices, but does not actually include any tea leaves, although it is consumed with hot water as a tea. The tisane includes apples, cranberries, figs, dates, almonds, rose hips, vanilla and clove.
The flavors imparted by the tisane are perfect for the season and this cake would go perfect with a glass of eggnog or a mug of hot apple cider.
Spiced Fig Tea Cake
Yield: 1 cake
Ingredients:
2 1/4 cups whole wheat pastry flour
1 tablespoon baking powder
1/4 teaspoon salt
1 cup firmly packed brown sugar
1 tablespoon rose water
1 cup sour cream
1 cup buttermilk
1/2 teaspoon baking soda
3 tablespoons Exotica tea
glace cherries
Preheat oven to 350 F. Spray a loaf pan well with non stick spray.
Combine the tisane with 1/3 cup boiling water in a bowl. Let it seep for 10 minutes. Pick through it and remove the whole cloves.
Add the sour cream, buttermilk and rose water. Stir to combine.

In a large bowl, combine flour, baking powder, baking soda salt and sugar.
Add the tea mixture to dry ingredients and mix until just combined.
Place a line of glace cherries across the top.

Bake for 1 hour and 15 minutes.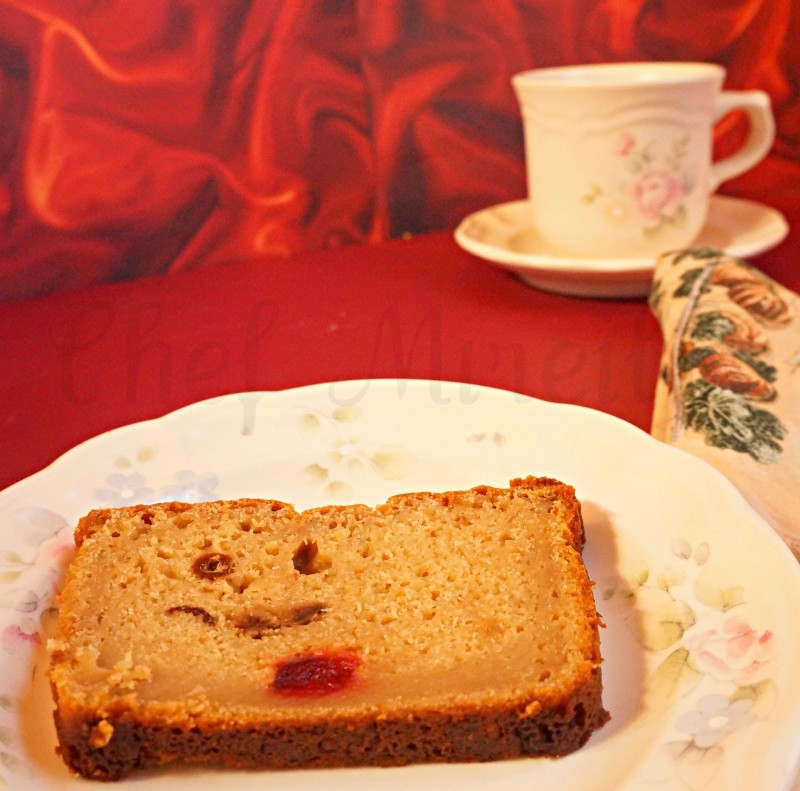 Notes:
This cake is closer to the consistency of a steamed pudding than a traditional tea cake so don't wait for the knife to come out clean if you are using a traditional method for testing doneness.
The cake ended up and rising up and folding up over the glace cherries instead of remaining on top for garnish. Regardless it was still delicious…and I did not end up making that happy face on purpose – it's just the way it baked 🙂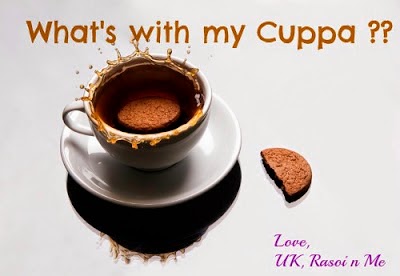 ….linking to What's With My Cuppa
LIKE THIS RECIPE? LEAVE A COMMENT..I LIVE FOR THEM!
Chef Mireille