Last Updated on December 16, 2020 by Chef Mireille

While Burmese soups and curries for which they are known are flavorful, what gives them their umami is the large variety of condiments and salads that their foods are topped with. Here are just a few to give your food the umami achieved with the cuisine from the republic of Myanmar. These were very familiar to me as many of these are also used in Indonesian cooking which I am familiar with due to my Indonesian family and I enjoyed this meal thoroughly.
Since I do cook Indonesian food on a semi-regular basis, things like Fried Shallots, Fish Sauce and Shrimp Powder are normal pantry items at my house so it was very easy to create these salads using familiar flavors to me and all were loved.
All of these recipes are adapted from Burma: Rivers of Flavor.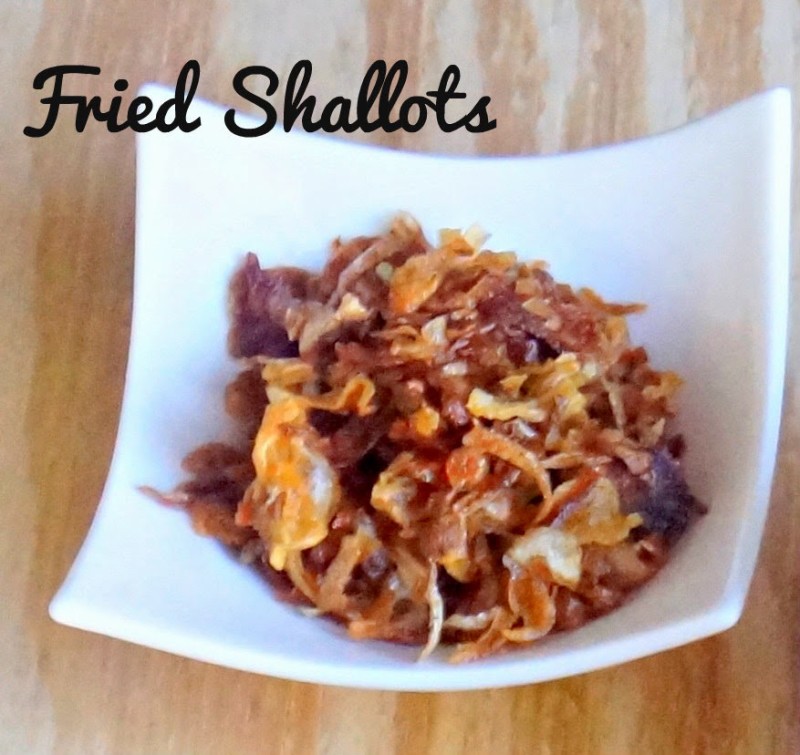 Crispy Fried Shallots & Shallot Oil
Ingredients:
1 cup peanut oil
2 cups shallots, thinly sliced
Heat oil. Add shallots and cook on medium low heat, stirring often until then turn golden brown.
Remove to a paper lined plate. Blot the top of the shallots with paper towels. Leave to air dry for 10 minutes until they cool and turn crispy. Store in a glass jar.
Strain oil and store the shallot oil in a glass jar.
Unfortunately, I overcooked the shallots but since I had the store bought crispy shallots I just used those for the photos, however I was able to strain the oil and get the delicious shallot oil from my attempt at making the crispy fried shallots.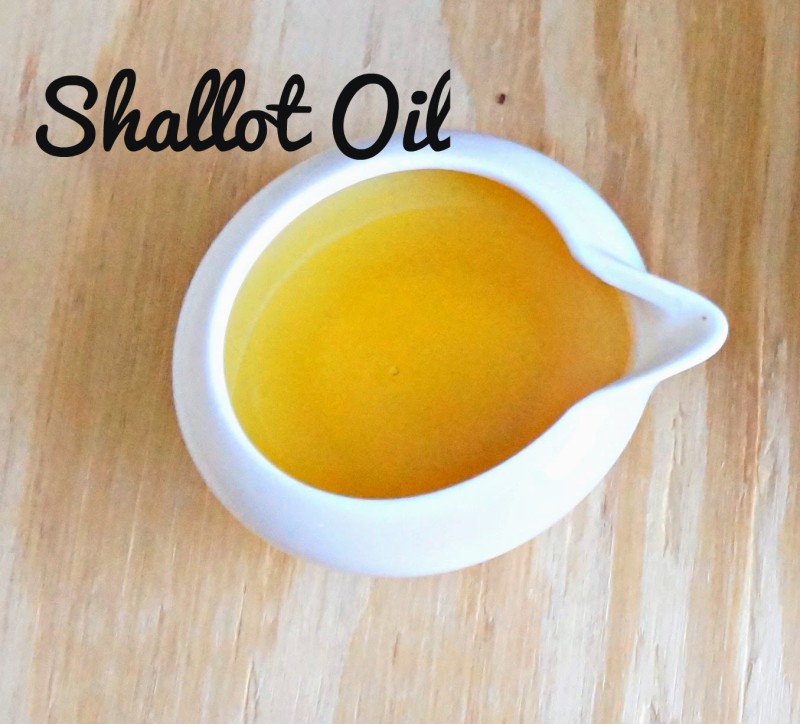 Chile-Garlic Sauce
Yield: approximately 2 cups
Ingredients:
1 cup dried red chiles
3/4 cup water
1/4 cup garlic, chopped
1/4 cup fish sauce
1/4 cup sugar
3/4 cup rice vinegar
Combine the chiles and water in a saucepan and bring to a boil. Boil for 3 minutes. Add garlic and boil for 1 more minute.
Transfer everything including the water to a food processor. Add the fish sauce and sugar and process well. Add vinegar and process well.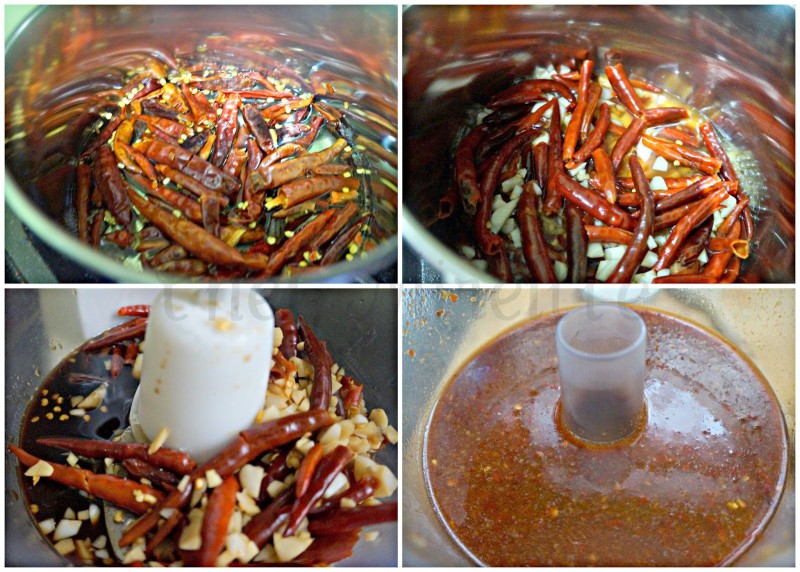 Store in the refrigerator.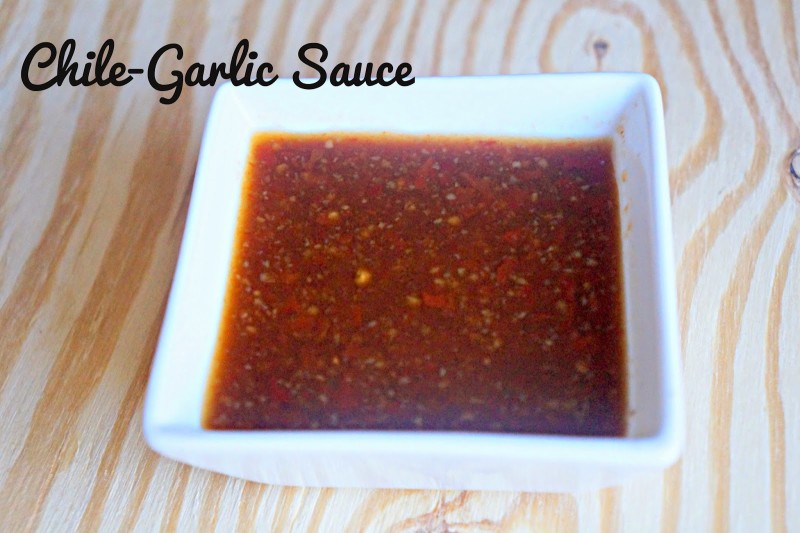 Grated Carrot Salad
Serves 4
Ingredients:
1/2 lb. carrots, grated
1 tablespoon lime juice
1 teaspoon fish sauce
2 teaspoons dried shrimp powder
1 teaspoon toasted chickpea flour
1 chile, finely chopped
1/2 teaspoon salt
1 tablespoon dry roasted peanuts, chopped
1 tablespoon fried shallots
2 tablespoons cilantro, finely chopped
In a large bowl, combine carrots with lime juice and fish sauce. Stir well and leave for 10 minutes.
Add shrimp powder, chickpea flour, chile and salt. Stir to combine.
Just before serving, toss with the peanuts, shallots and cilantro.
Salty, Sweet, Spicy…multi layered deliciousness…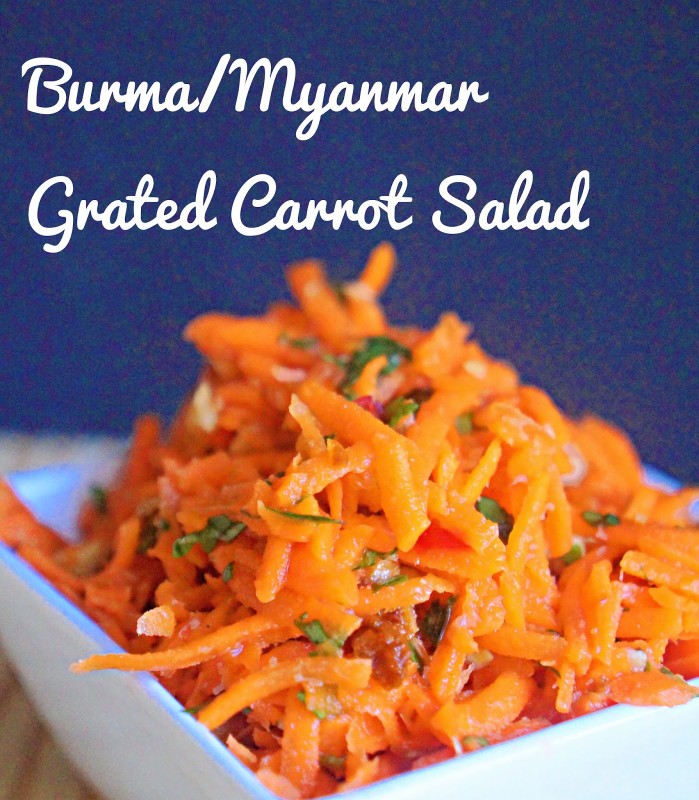 Long Bean Salad
Serves 4
Ingredients:
3/4 lb. long beans, snapped into 1 1/2″ pieces
1/4 cup dry roasted peanuts, chopped
2 tablespoons lime juice
2 teaspoons fish sauce
2 teaspoons shallot oil (from above)
2 tablespoons fried shallots
Bring a pot of water to the boil. Add long beans and cook for 2 minutes.
Drain and immediately place in ice water to stop cooking process.
Combine peanuts and long beans in a bowl. Stir to combine.
Make the dressing by combining fish sauce, shallot oil and lime juice. Pour over long beans and stir to combine.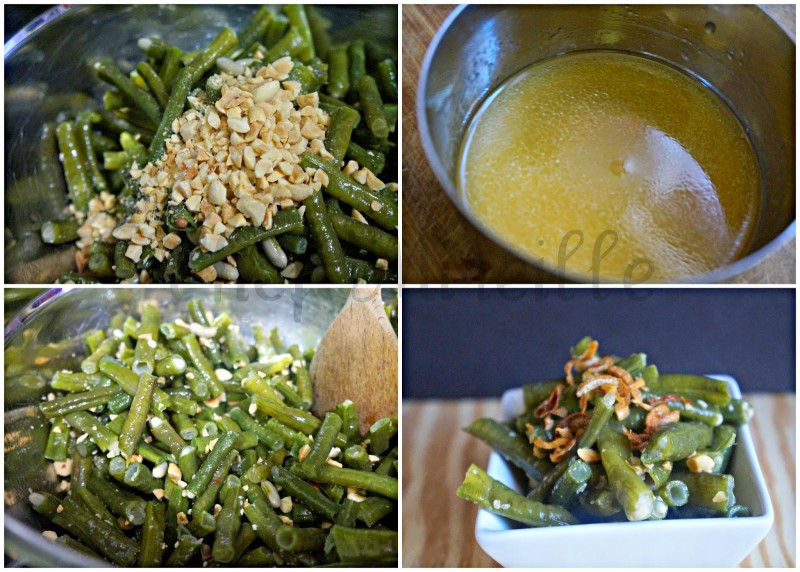 To serve, garnish with fried shallots.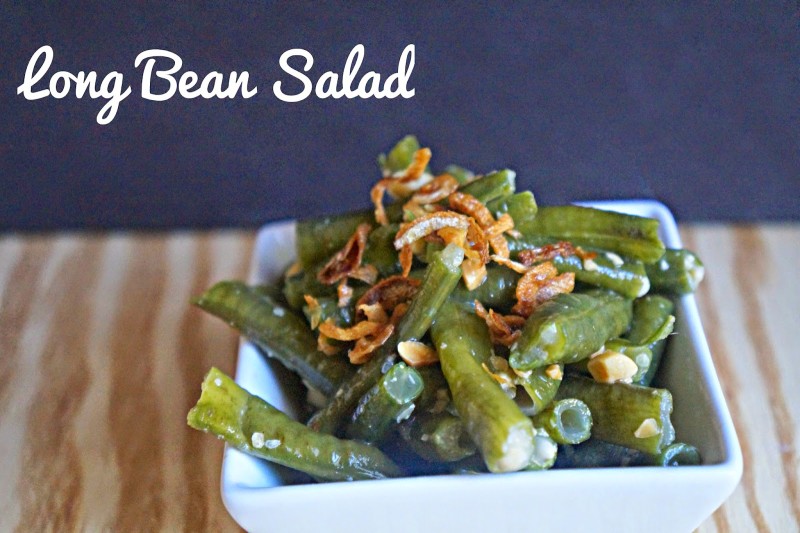 Although the salads can be enjoyed on their own as a side, in Burma they would most likely be added to the soup and enjoyed as one dish. Here is Burma/Myanmar Chickpea Soup with a drizzle of Shallot Oil, a spoon of Chile-Garlic Sauce and a helping of both salads, which is then garnished with some Fried Shallots.