Last Updated on May 30, 2015 by Chef Mireille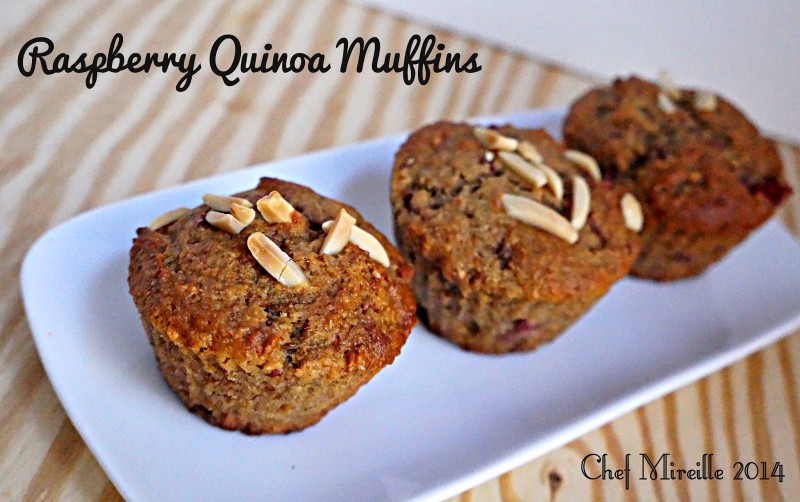 Both oat flour and quinoa flour are wonderful alternatives to all purpose flour. It is lighter than whole wheat flour, so closer in texture to all purpose flour, but with all the benefits of a whole grain. Although brands like Bob's Red Mill sell oat and quinoa flour, it is super easy to make at home.
Just buzz the oats or quinoa in a food processor or high powered blender and voila!
Raspberry Whole Grain Muffins
Yield: 17 muffins
Ingredients:
1 1/3 cups white wheat flour
2/3 + 1/4 cup quinoa flour
2 teaspoons baking powder
1/2 teaspoon baking soda
1/4 teaspoon salt
3/4 teaspoon nutmeg, freshly grated
1/4 teaspoon ground cloves
2 teaspoons almond essence
3 very ripe bananas, mashed
1/2 cup firmly packed brown sugar
1 cup raspberries
1/4 cup oil
1/2 cup sour cream
2 tablespoons slivered almonds
Preheat oven to 350 F. Spray muffin cups with non stick spray or line a muffin tin with muffin liners.
In a bowl, combine flours, sugar, baking powder, salt, baking soda, nutmeg and cloves. Mix well.
In a large bowl, mash the bananas. Add oil, almond essence and sour cream and mix to combine well.
Add flour combo a little at a time and mix well. Using a rubber spatula, fold in raspberries. They will burst and crush – that's fine.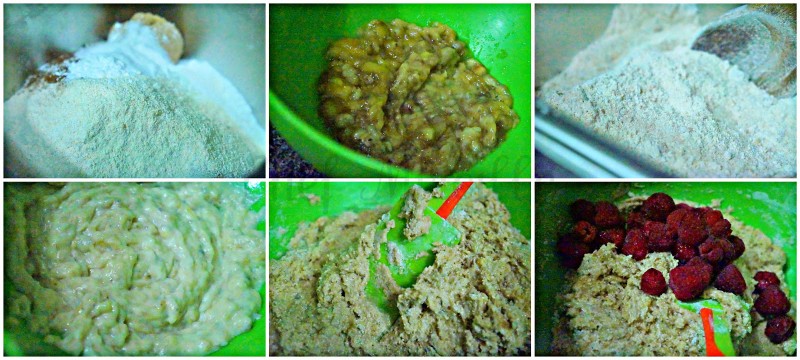 Fill muffin cups 2/3 fill. Garnish the tops with the slivered almonds.
Bake for 25 minutes, until a toothpick inserted comes out clean.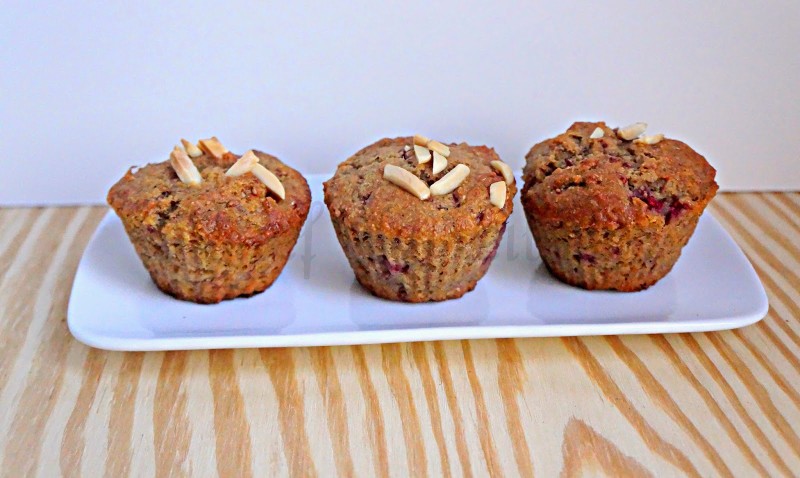 Healthy and delicious snack for anytime…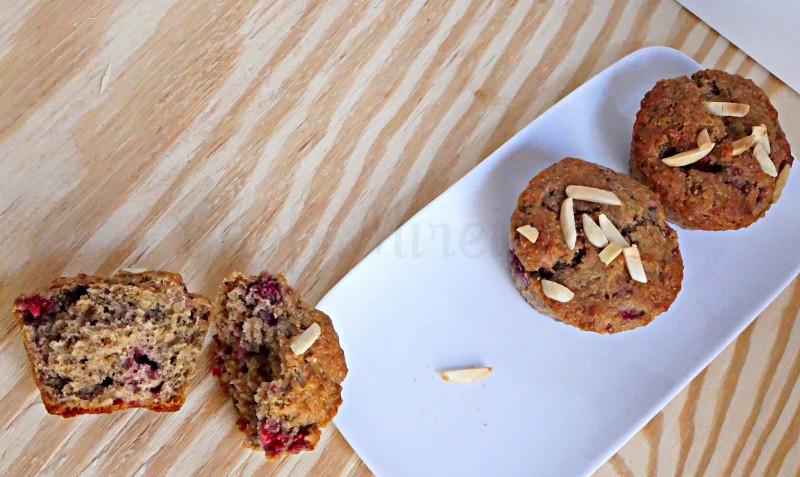 or for breakfast…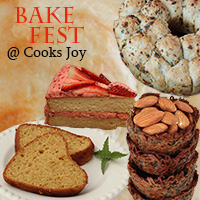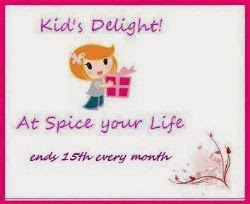 Check out the Blogging Marathon page for the other Blogging Marathoners doing BM# 45
…linking to Kid's Delight Anniversary party.& Come Join Us for Breakfast & Bake Fest hosted by Anitha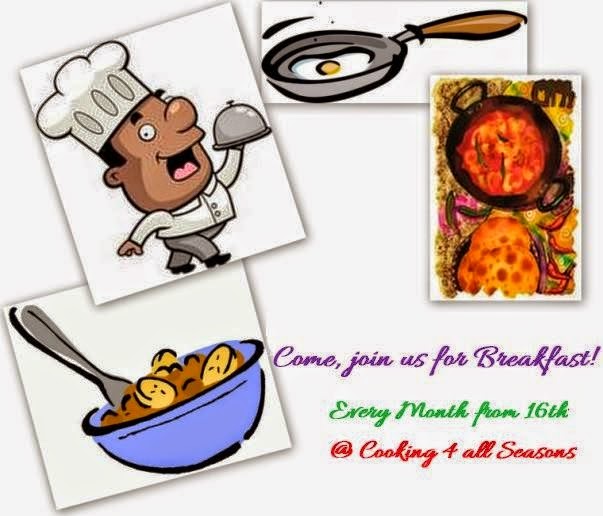 LIKE THIS RECIPE? LEAVE A COMMENT..I LIVE FOR THEM!
Chef Mireille