Last Updated on December 14, 2020 by Chef Mireille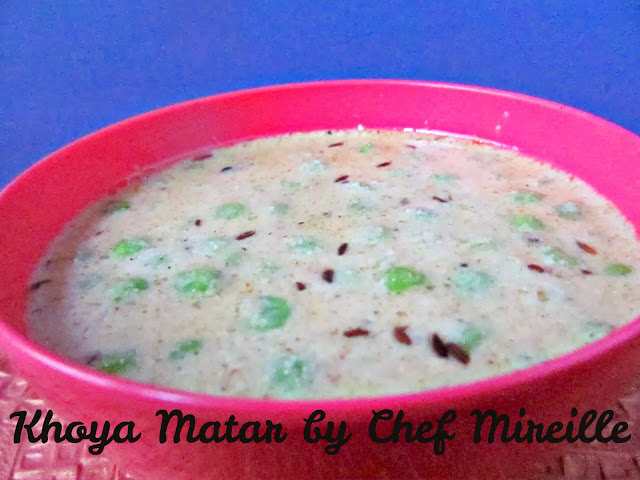 Blogging Marathon #35
Theme: Indian State – Rajasthan
Many Rajasthani curries will include yogurt or other milk based products that have a cooling effect on the body to combat the dessert heat. Khoya is a concentrated milk product that is boiled and hung until it solidifies into bars. It can be purchased from Indian supermarkets like Patel Brothers.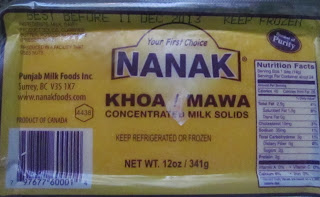 Khoya Matar
(adapted from Pushpesh Pant's India Cookbook)
Serves 4
Ingredients:
1 tablespoon ghee
a pinch of asoefetida
4 cloves
1 teaspoon cumin seed
1-inch piece of ginger, peeled and finely chopped
2 green chiles, finely chopped
12 oz. khoya, crumbled
1 2/3 cup frozen green peas, defrosted
1/2 teaspoon red chile powder (cayenne pepper)
1 teaspoon ground ginger
1 teaspoon ground cumin
1 teaspoon ground coriander
1 teaspoon Garam Masala
salt, to taste
Heat ghee. Add asoefetida, cloves and cumin seed. Stir fry for 1 minute, until they start to splutter. Add chile and ginger. Stir fry for another minute. Add khoya and stir fry for 2 minutes.
Add 2 1/2 cups water and all of the ground spices. Bring to a boil and cook for about 5 minutes, stirring with a fork or whisk to break up the khoya chunks, as it melts.
Add peas and salt to taste.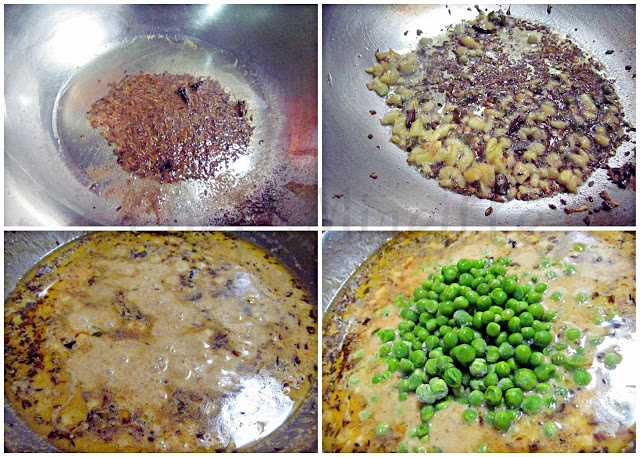 Cook for another 5 minutes.
Enjoy with Khoba Roti.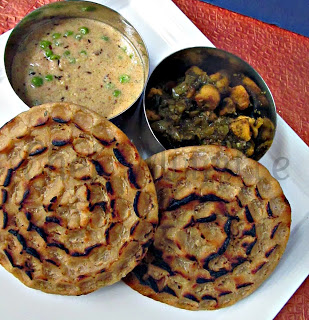 Check out the Blogging Marathon page for the other Blogging Marathoners doing BM#34
LIKE THIS RECIPE? LEAVE A COMMENT..I LIVE FOR THEM!
Chef Mireille