Last Updated on April 2, 2019 by Chef Mireille
Before I had even read Arpana's selection for September's We Knead to Bake, I had been craving pizza and had come home with a big hunk of mozzarella cheese and pasta sauce so I was so happy when I read her challenge to make a unique pizza either with out of the ordinary crust ingredients or toppings. After loving some Flax Whole Wheat rolls I made, I wanted another recipe to incorporate flax and found this recipe for a healthy pizza crust. Eventhough I made this on time for September, somehow I forgot to post it so thankfully it was there waiting for Bakeathon this month.

No body loves paprika like the Hungarians, however Hungarian paprika is spicy and not sweet like Spanish paprika. One of the most famous Hungarian dishes is Chicken Paprikas where chicken is stewed with copious amounts of hot paprika. After a visit to Spice and Tease a few months ago and coming home with both smoked paprika and Hungarian hot paprika, I decided to incorporate hot paprika to make this spiced up pizza crust.
Quinoa Flax Seed Pizza Crust
Ingredients:
1/2 cup quinoa flour (just buzz quinoa in a coffee/spice grinder to make the flour)
2 tablespoons ground flax seed
1 1/2 cups bread flour
1/2 teaspoon salt
2 1/4 teaspoons instant yeast
1/2 teaspoon sugar
1 tablespoon olive oil
1 teaspoon fresh rosemary, finely chopped
1 teaspoon Hungarian hot paprika
2/3 cup + 2 tablespoons warm water (120 – 130 F)
Topping Ingredients:
pasta sauce
mozzarella cheese
1 Hungarian wax pepper, thinly sliced
In the bowl of an electric mixer, combine flours, flaxseed, salt, yeast, rosemary and sugar.
Add water and olive oil. Using dough hook attachment, knead for 5 minutes.
Place in a lightly greased bowl. Cover with plastic wrap and a kitchen towel. Leave to rise for 2 hours.

Place pizza stone in oven. Preheat oven to 425 F.
On a pizza peel, sprinkle well some cornmeal. Punch out air from dough and place on peel. Sprinkle a little cornmeal on top. Roll dough into a 11″ circle. Fold over the perimeter to form a crust.
Let it rest while the oven is preheating.
Using a fork, dock the dough by piercing it. With a rolling pin, roll over the dough to about a 13″circle to the edge of the peel. Slide onto the heated pizza stone.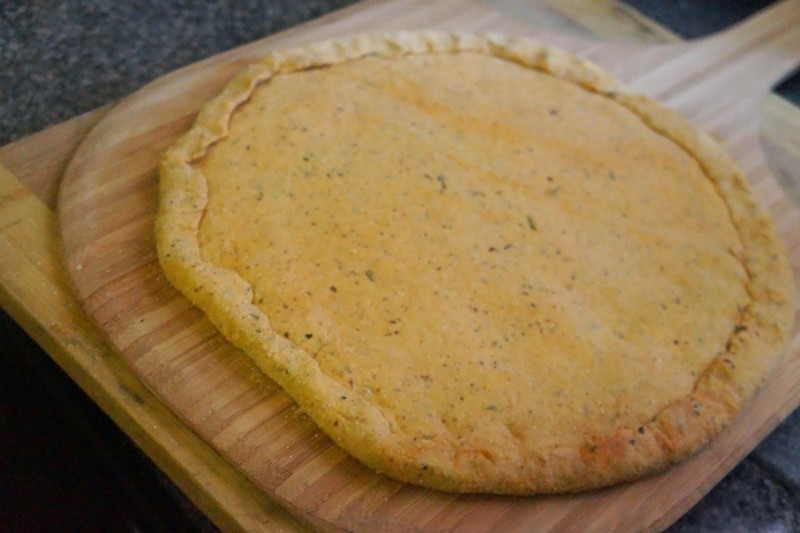 Bake for 10 minutes.
Using the peel, remove from the oven. Spread sauce on top. Sprinkle with cheese, as desired. Add sliced pepper on top. Slide back onto pizza stone and bake for 15 minutes.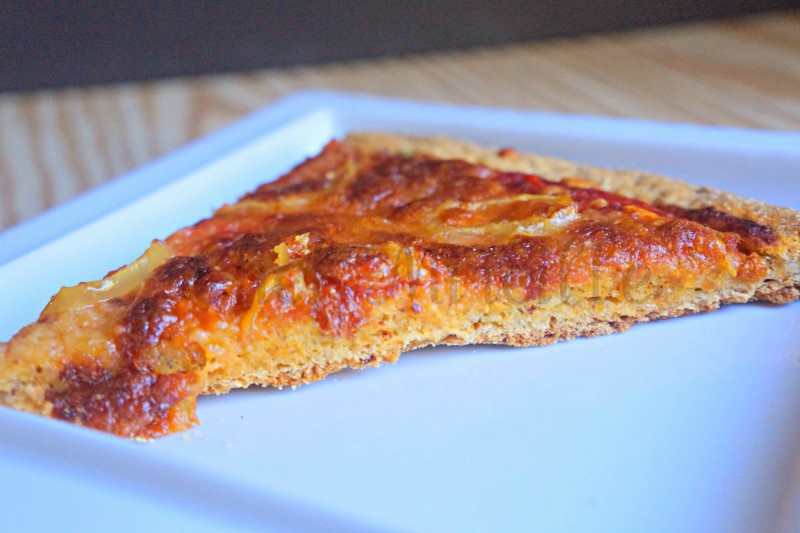 Notes:
Eventhough I overcooked mine a tad, it still tasted great and the instructions above represent how it should be baked.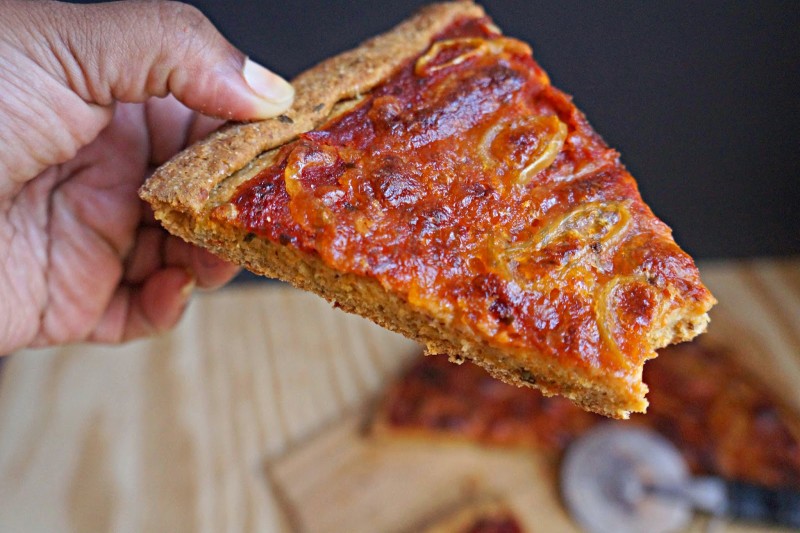 LIKE THIS RECIPE? LEAVE A COMMENT..I LIVE FOR THEM!
Chef Mireille