Last Updated on April 16, 2021 by Chef Mireille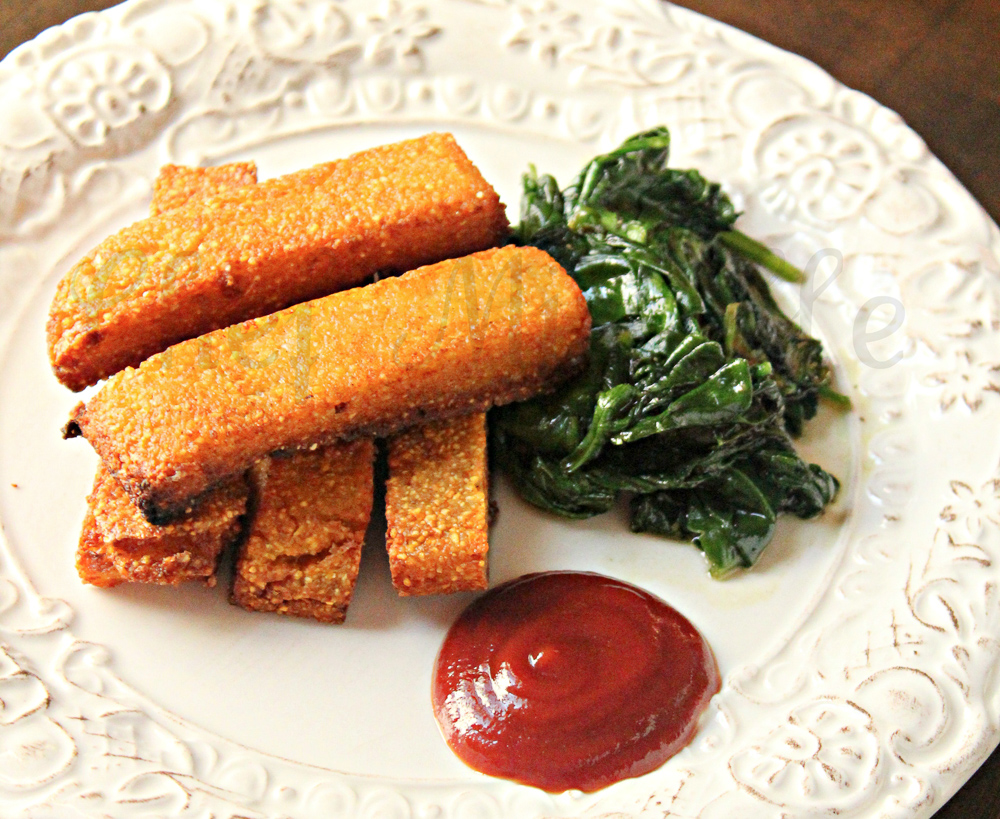 This post may include affiliate links.
Polenta is a whole grain cornmeal used in Italian cuisine. Sometimes it is cooked into a loose porridge like Creamy Polenta and served as a side dish. Other times, it is cooked with less liquid into a more firm consistency, where it can be grilled, baked or fried. This is how I made these Polenta Fries. However, before we get to the recipe, let's talk a little bit about cornmeal.
Cornmeal Varieties
Cornmeal is one of my favorite grains. We use it a lot in Caribbean cuisine from sweetened breakfast porridge to desserts like Cornmeal Pudding to beverages like Akasan to savory dishes like Tutu and Cou Cou. However, here in the US, there are many varieties of cornmeal so it is important to get the right cornmeal for the right recipe. The five types of cornmeal available are:
Polenta – whole grain cornmeal. Also available in instant, which is milled even finer so that it will cook faster.
Yellow Cornmeal – milled to a powdery consistency from American sweet corn. The most popular form of cornmeal used in the United States for making things like cornbread and hush puppies.
Blue Cornmeal – is a type of cornmeal grown in Mexico and the southwestern United States. Also known as hopi maize, it has 20% more protein and a lower glycemic index than yellow or white cornmeal. It can be used to make tortillas as in these Blue Corn Tacos.
White Cornmeal – is milled to a powdery consistency from white corn. It is most often used in African cuisines.
Masa Harina, aka Maseca or hominy – is a field corn, less sweet than American sweet corn. It is soaked in a diluted solution of wood ash and lime before being dried. It is used in South American cuisine to make things like pasteles, tamales and arepas. Here are a few of my arepa recipes for you to try – Stuffed Arepas, Stacked Apple Arepas, Quinoa Arepas, Pumpkin Arepas.
Learn even more about cornmeal and polenta here where I go into further detail – All About Cornmeal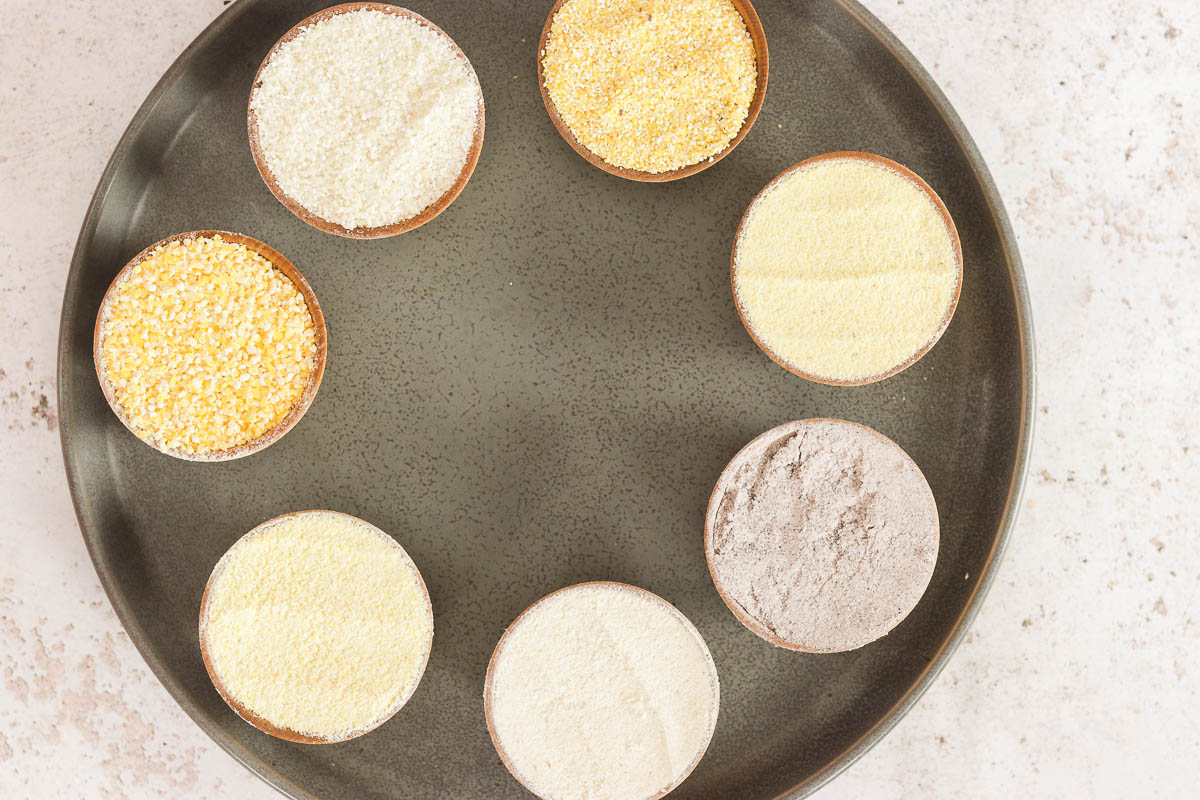 So now that you know all about cornmeal. let's get to our Polenta Fries. This recipe is slightly adapted from a cookbook I have from culinary school – American Regional Cuisine.
Polenta Fries
Easy gluten free appetizer made with cornmeal and cheese.
Ingredients
Instructions
Bring stock to a boil in a saucepan. Reduce to a simmer. Add milk, butter, chile powder, sugar and salt.

Slowly add cornmeal while stirring constantly. On low heat, simmer for 15 minutes until the mixture thickens.

Add cheese and stir to combine. Simmer another 5 minutes.

Transfer the mixture to a buttered baking dish. Let it rest until it is completely chilled. Cut into slices.

Heat enough oil for shallow frying. Fry until golden brown on all sides.

Serve with ketchup.
Notes
Baked Polenta Fries can also be made if you prefer it to frying them.
Nutrition
Calories:
260
kcal
|
Carbohydrates:
36
g
|
Protein:
7
g
|
Fat:
10
g
|
Saturated Fat:
6
g
|
Trans Fat:
1
g
|
Cholesterol:
26
mg
|
Sodium:
948
mg
|
Potassium:
202
mg
|
Fiber:
1
g
|
Sugar:
4
g
|
Vitamin A:
473
IU
|
Vitamin C:
5
mg
|
Calcium:
114
mg
|
Iron:
1
mg
Did you try this recipe? Leave a comment below.
Please follow me on Instagram @chefmireille or tag me #chefmireille with your pics! I'd love to share them!
Don't forget to visit the RECIPE INDEX with over 1000 recipes from around the world including lots of Vegetarian Recipes and Gluten Free Recipes!