Last Updated on December 14, 2020 by Chef Mireille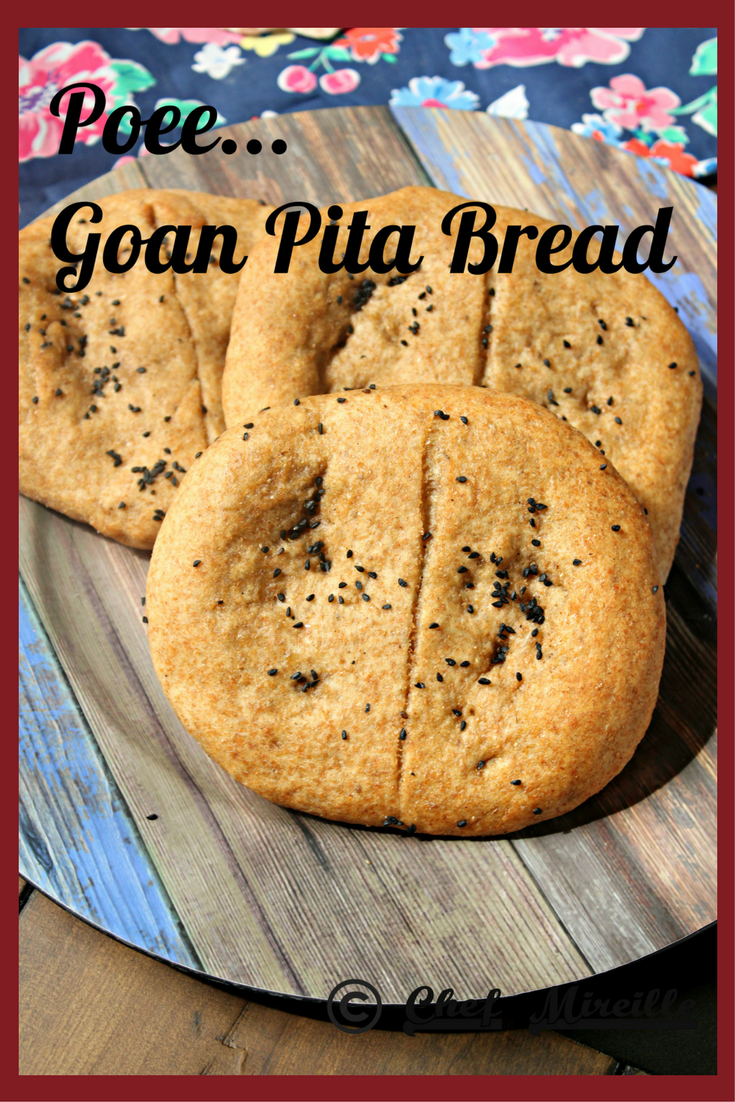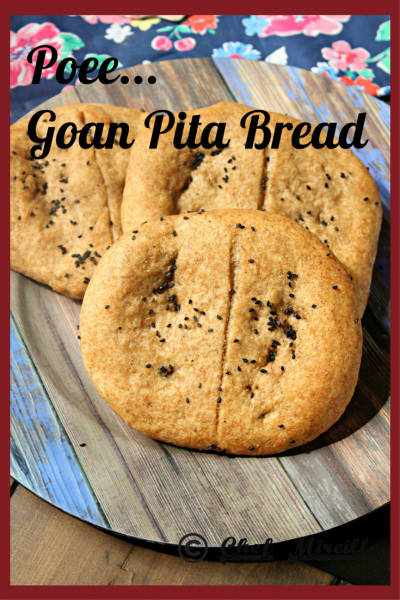 Poee is a versatile bread from Goa in southwestern India. In this whole wheat version lightly spiced with ajwain (carom seed) and nigella (black onion seed), its a delicious compliment to any curry or stew!

Of all Indian cuisines, Goa has long been one of my favorites. Located on the southwestern coast, there is abundant use of seafood, tomatoes, coconut and chiles in their food. The Portuguese controlled Goa until the early 1970's. As such, there is much Latin influence on the cuisine. Many Goan foods have similarities to Brazilian cuisine.
Poee is Goa's answer to pita bread.  Soft and fluffy, but nice and crusty on the outside and mildly spiced with ajwain (carom seed) and nigella (onion seed), it's a perfect complement to any meal. Although not traditionally whole wheat, this fiber rich healthier version is just as delicious.
If you'd like to explore more Goan cuisine, try some of the other specialties from Goa I've cooked up!
Goan Recipes
IN THE MAKING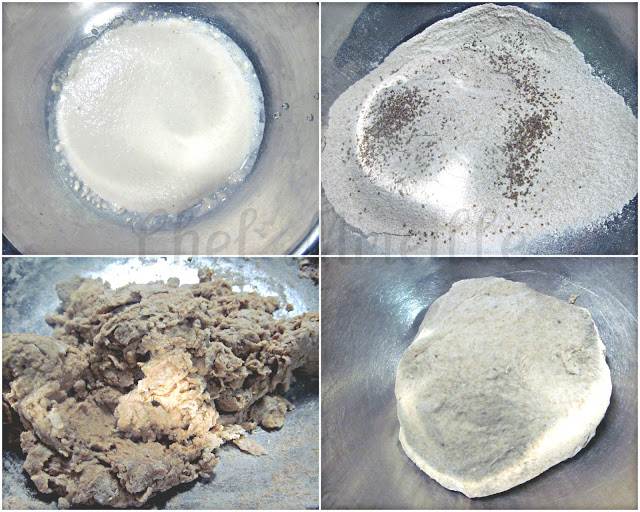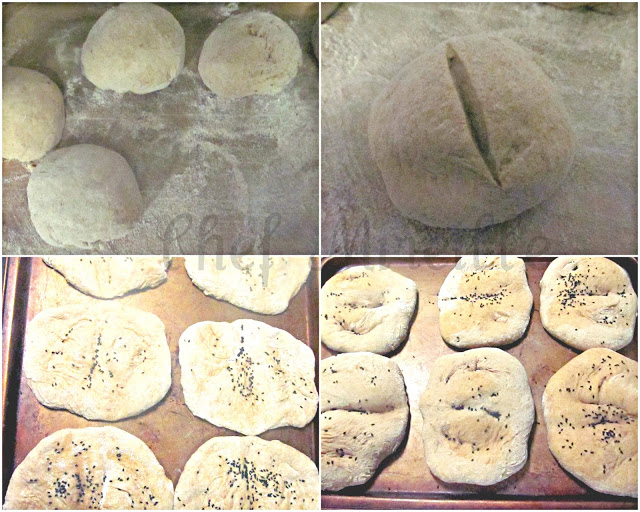 I had it for lunch with some Cabbage Foogath (Goan Cabbage Stir Fry), but I also enjoyed it just as much for breakfast with some soft butter and a cup of coffee.
Rating: 51
Prep Time: 2 hours
Cook Time: 15 minutes
Total Time: 2 hours, 15 minutes
Per Serving 350 calories
Fat 3 g
Carbs 67 g
Protein 12 g
Ingredients
1 1/2 cups white bread flour (or all purpose flour)
2 1/4 - 2 3/4 cups whole wheat bread flour (or whole wheat flour)
2 teaspoons salt
1 teaspoon ajwain (carom seed)
1 1/2 teaspoons dry active yeast
1/2 teaspoon sugar
1 teaspoon nigella seeds (black onion seed)
olive oil
Instructions
In a small bowl, dissolve sugar in 1/2 cup lukewarm water. Sprinkle the yeast on top and wait until it gets foamy; about 10 minutes.
In a large bowl, sift the white flour, 2 cups of the whole wheat flour, ajwain and salt. Add yeast mixture to this with 1 1/2 cups of lukewarm water. Stir with a wooden spoon until the dough starts to come together.
Now, start to knead by hand for about 5 minutes, adding more flour when necessary as the dough sticks to your hands.
Place in a bowl. Cover loosely with plastic wrap and cover with a kitchen towel. Leave to rise for 1 1/2 hours, until double in size.
Preheat oven to 425 F.
Turn onto a floured board and divide into 6 balls.
Make a slash in the center of each ball and then by hand, stretch out the rest of the dough so that it looks like a butterfly.
Place on a cookie sheet. Brush lightly with a little olive oil and sprinkle the nigella seeds on top.
Bake for 15 minutes.
It's just thick enough, you can even make sandwiches with it!
Check out the Blogging Marathon page for the other Blogging Marathoners doing BM#26
….linking to Yeastspotting, Bake Your Own Bread, What's with your Cuppa hosted by Sowmya & Bake Fest hosted by Sayantani