Last Updated on April 10, 2018 by Chef Mireille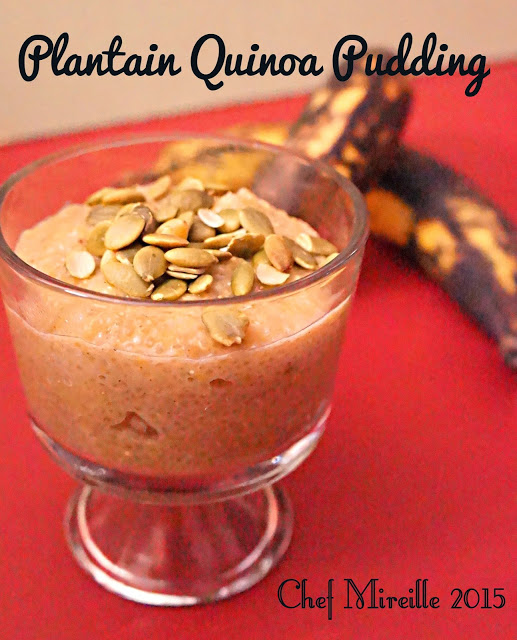 I went with some South American inspiration to come up with this dessert. The United States and Europe have embraced the ancient grain of quinoa even to a disservice to the native populations of countries like Peru and Bolivia. It is now so expensive in the countries of origin that many of these people can no longer afford it.
I am not here to have a political discourse on whether or not you choose to eat quinoa but if you do, this is one treat that you will love for sure. Instead of your normal rice pudding, this #wholegrain version with all the extra protein that quinoa provides is a healthier alternative.
Add a spoonful of chia seeds for some extra protein combined with all the potassium that plantain provides and this also can make an energy providing breakfast to start the day.
Plantain Quinoa Pudding
Prep Time: 20 minutes
Cook Time: 20 minutes
Serves 4
Ingredients:
1 ripe plantain
1/2 teaspoon ground cinnamon
1 tablespoon softened butter
13.5 oz. can of coconut milk
1 cup quinoa
1/4 cup sugar
4 tablespoons pepitas/ shelled pumpkin seeds
Cut plantain in half and cook in a large pot of boiling water until tender, about 15 minutes. Remove plantain from the skins and mash with the butter and cinnamon.
In a saucepan, bring quinoa, coconut milk and 1/2 cup water to a boil. Reduce to a simmer and cook for 15 minutes.
Add sugar and plantain and stir to combine.
To serve, garnish with pepitas.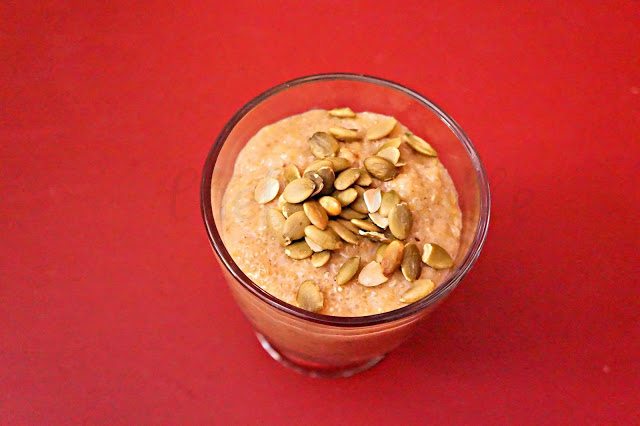 Whether you choose to have for breakfast or dessert, it is a healthy option.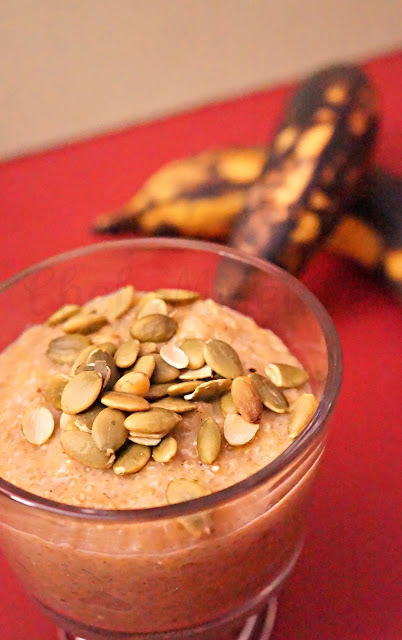 This creamy treat will make a new healthy alternative you can add to your comfort food options.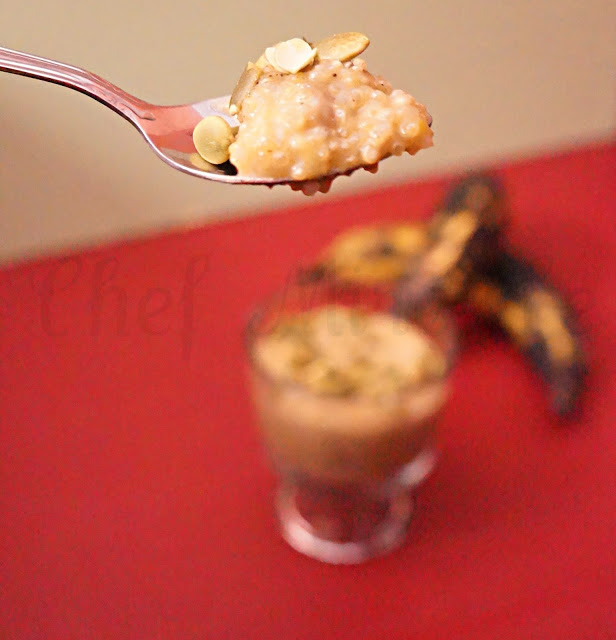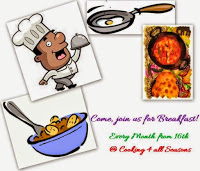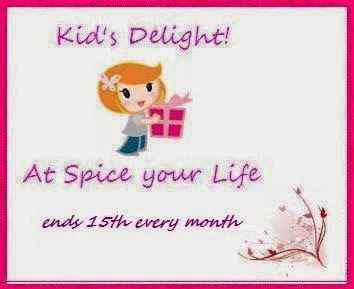 …linking to Kid's Delight – Creamy Foods hosted by me here & Come Join Us for Breakfast
Let's start a conversation…Leave your thoughts
Chef Mireille