Last Updated on April 10, 2018 by Chef Mireille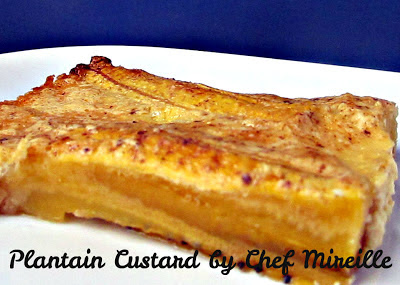 Blogging Marathon #26
Theme: One Ingredient from Three Cookbooks
Today, for my last plantain recipe is a dessert. I have actually made this recipe several times before and it is always a big hit. This adapted recipe is from a cookbook brought to me by my Mom from one of her trips to the Caribbean. Just like yesterday's book, An Adventure in Caribbean Cuisine put out by the Caribbean Association of Home Economists includes recipes from throughout the Caribbean diaspora by different authors. This recipe is from Dominica, my grandmother's birthplace.
Plantain Custard
Serves 6
Ingredients:
2 very ripe plantains
1 cup evaporated milk
1 egg
2 tablespoons sugar
zest of 1 lime
1 teaspoon nutmeg, freshly grated
Preheat oven to 325 F. Grease a baking dish with butter.
Peel and slice the plantains once in half widthwise and then once lengthwise.
In a small bowl, beat the eggs and sugar until light and fluffy. Add the lime zest and beat once more.
Heat the milk, but do not boil.
Add the milk to the egg mixture, a little at a time. If you add the hot milk too quickly, the eggs will scramble.
Pour this over the plantains and sprinkle the nutmeg on top.
Bake for 45 minutes, until the custard is set.

A simple dessert, with most of the sweetness being provided by the naturally sweet plantain.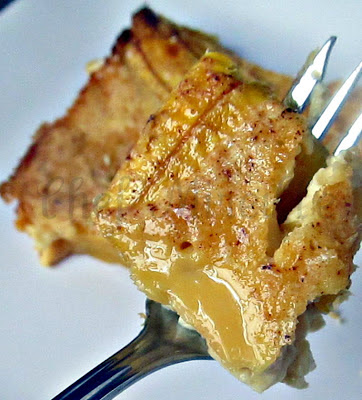 …….linking to Let's Cook for Kids, Nupur's What's With My Cuppa hosted by me & No Waste Challenge hosted by Elizabeth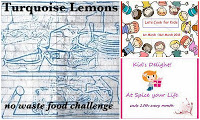 LIKE THIS RECIPE? LEAVE A COMMENT..I LIVE FOR THEM!
Chef Mireille